Image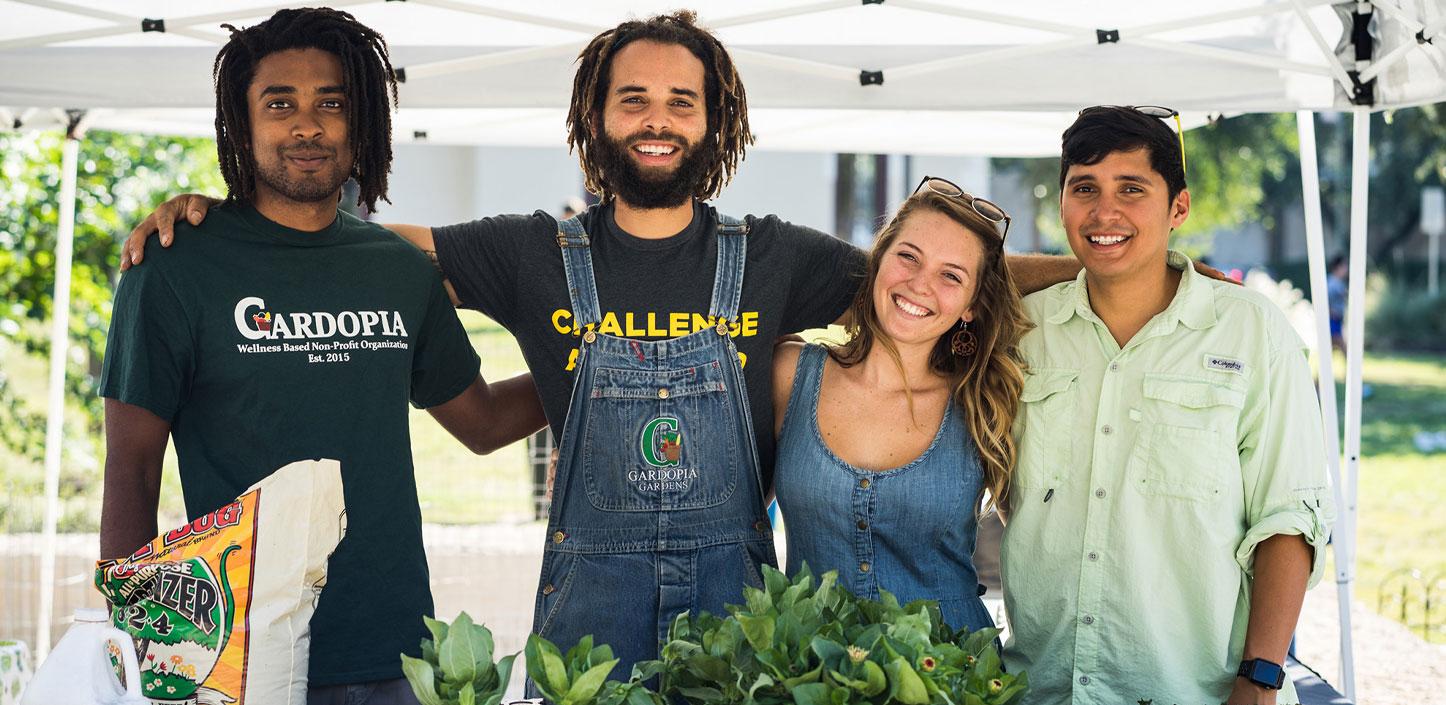 Working with the private sector
---
2020 Conservation Highlights
The National Fish and Wildlife Foundation works with some of our nation's leading corporations to help advance their philanthropic missions and to generate lasting benefits for wildlife populations and human communities throughout our nation. 
Our private-sector partnerships span multiple business sectors, including retail, technology, banking, agriculture and energy production. We also partner with other private nonprofits, including some of the largest and most influential philanthropic organizations in the world. 
The corporations and foundations that become our partners recognize the value of working with one of the nation's most well-respected, transparent and cost-effective conservation organizations. They know that our grant-making process is driven by sound science, conservation business plans and measurable results. 
A partnership with NFWF offers the opportunity to support national-level conservation efforts, often joining partners at the highest levels of federal and state governments. Our focus on measurable results helps partners report significant advancements toward corporate responsibility goals, and to share with their workforce a sense of pride over conservation investments and results. We manage conservation programs across the nation, offering partners the opportunity to boost the natural resources, quality of life and natural resilience of communities where their customers, employees and suppliers live and work.  
Throughout 2020, we worked with partners striving to offset their current environmental impacts, whether that's the number of acres converted to retail space, gallons of water used, or the amount of carbon released into the atmosphere. To quantify and report outcomes of our conservation investments, we monitored traditional metrics such as acres conserved and improvements to wildlife populations. We also helped our partners understand and document emerging, more complex metrics associated with carbon sequestration and water quality. In this way, these conservation investments not only benefit wildlife populations and human communities — they also prepare our nation's leading corporations to meet the challenges of the future.
Driving success with long-term partners
Some of our longest-running and most successful conservation partnerships began with a regional focus, but grew over time to achieve national importance. 
Our partnership with Altria, for example, began in 2009 as an effort to improve water quality along portions of the company's supply chain, but has since expanded to include the Chesapeake Bay and Columbia River watersheds, along with aquatic ecosystems throughout the Southeast. ConocoPhillips began working with us two decades ago to advance the conservation of migratory birds, and its support now includes the conservation of a variety of western wildlife species. Shell Oil Company began working with us in 1998 to conserve habitats and species in areas where it operates. Over the past two decades, this partnership has grown to include support for conservation programs throughout the nation. In 2005, we began working with Walmart to offset its retail footprint by helping to protect an equivalent acreage of natural habitats across the nation. The resulting Acres for America program has far surpassed its original goal, having conserved more than 1.6 million acres. NFWF has been working with the William Penn Foundation for more than 15 years. The partnership has evolved into a strategic priority for both foundations, encompassing the entire Delaware River watershed.
 

Watch: Walmart's Acres for America program has conserved more than 1.6 million acres of vital habitat.
​​​​
Focusing on priority landscapes and species
Our private-sector partners often chose to focus their investments in areas of the country particularly important to their customers, employees and other stakeholders. 
The Avangrid Foundation works with us to conserve bats, fish and migratory forest birds in the Northeast, as well as grassland-dependent birds and mammals in the West. Eversource began working with us in 2015 to restore and sustain healthy forests and rivers within the company's service area in New England. ArcelorMittal and Ralph C. Wilson, Jr. Foundation concentrated on restoring the health of the Great Lakes, and BNSF Railway focused on wildlife in the Rocky Mountains. In California, Sierra Pacific Industries and the Pacific Gas and Electric Company began working with us to support conservation within fire-prone forests and watersheds. Southern Company and International Paper each partnered with us to enhance Southeastern forests, including longleaf pine forests and the woods and waters of the Cumberland Plateau and Lower Mississippi Alluvial Valley. In the desert Southwest, a number of energy companies joined us to advance conservation within the Pecos River watershed. The effort draws support from Apache Corporation, Chevron Corporation, ConocoPhillips, Marathon Oil Corporation, Occidental Petroleum, Shell, and XTO Energy. The Richard King Mellon Foundation helped launch NFWF's Central Appalachia program in 2017 and continues to be a critical partner in restoring forest and freshwater habitat in this critical landscape.
 

Watch: NFWF's Pecos Watershed Conservation Initiative works with Apache Corporation, Chevron Corporation, ConocoPhillips, Marathon Oil Corporation, Occidental Petroleum, Shell, and XTO Energy and other public partners funds innovative and effective conservation projects in southeast New Mexico and west Texas to help protect and improve habitats for wildlife.  
​​​​​
Marine and coastal environments
Many of our private-sector partners are committed to improving coral reefs, fish stocks and other vital marine natural resources. Though many grants support projects unfolding in these environments, much of the work also takes place on land, where sedimentation and other forms of pollution originate.
Aramco began working with us in 2020 to stop the loss of the world's coral reef ecosystems. Covanta works with us to clean up U.S. waterways and serve as a catalyst for innovation in U.S. commercial fisheries. Our partnership with Pūlama Lāna'i supports watershed-scale strategies to protect and enhance the coral reefs of Lanai, Hawaii. We work with SeaWorld Parks and Entertainment to expand Chinook salmon populations and support the endangered population of Southern Resident killer whales in the Pacific Northwest. TransRe works with us to support efforts to boost the resilience of coastal areas across the nation. 
 

Watch: NFWF's Killer Whale Research and Conservation Program works with SeaWorld and other private and public partners to advance the knowledge and conservation of killer whales in the wild.​​​​
 
Conservation on working lands
Many of our public-private partnerships focus, in large part, on advancing conservation on America's working lands — the farms, ranches and timber holdings that provide vital habitats for our nation's wildlife.
Bayer Crop Science supports our Monarch Butterfly and Pollinators Conservation Fund, which improves the quality, quantity and connectivity of habitat for monarch butterflies and other at-risk pollinators. Danone North America began working with us in 2019 to advance cutting-edge conservation practices and research focused on improving farm sustainability and performance. Truterra, the sustainability business at Land O'Lakes, also recently began working with us to support conservation specialists working alongside agricultural retailers to strengthen conservation practices around the country.
 
Diversity and equity
Many of our corporate partners want to ensure that their philanthropic investments generate benefits that extend to all our nation's communities, including those under-served or disadvantaged.

Watch: ​​​​​NFWF's Five Star and Urban Waters Restoration Grant Program works with FedEx and other private and public funders to build local capacity to restore coastal, wetland and riparian ecosystems in communities across the country.
 
AT&T and Microsoft, who joined us as new partners in 2020, work with us to make sure underserved communities are represented in conservation efforts and will become stronger and more resilient as a result. FedEx began working with us in 2009 to fund community-based conservation projects in a dozen major U.S. cities. To date, projects supported by FedEx have engaged more than 4,500 FedEx volunteers and 500,000 community members in efforts to improve water quality and habitats. Wells Fargo began working with us in 2012 to engage people in conservation and build community resilience in the face of a changing climate. To date, this program has supported projects that reached more than 130,000 community members and restored more than 179,000 acres of habitat.
Want to learn more? Explore an interactive map of where we work.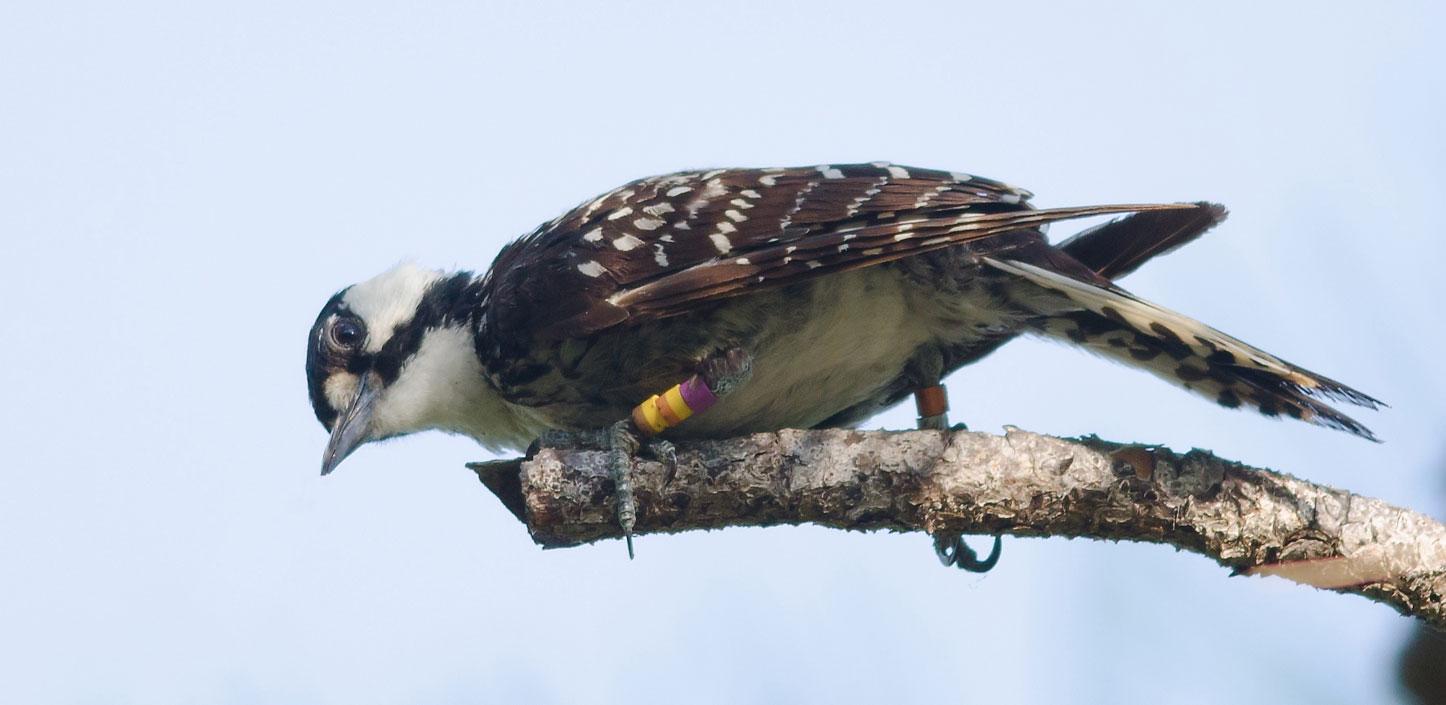 Next Highlight: Working With the Public Sector
---
NFWF provides support for federal efforts to conserve native wildlife and natural habitats.
Learn More