Freshwater
Freshwater ecosystems are among the most threatened habitats on earth. In the U.S. they include rivers streams lakes and wetlands from the Cascade and Rocky Mountains to the Sierra Nevada the Great Lakes and the Chesapeake Bay. Many fish and aquatic species that live here face critical challenges to their survival.
NFWF has a 25-year history of action on freshwater conservation issues. We support conservation programs aimed at protecting and sustaining major river stream and aquatic ecosystems.
Strategies
NFWF focuses on several approaches to restore and maintain freshwater species and their habitats:
Passage: Eliminate barriers to fish movement

Water quality: Reduce pollution to restore clean water

Water quantity: Ensure that stream flows are maintained at healthy levels

Spring systems: Protect springs and other unique ecosystems for freshwater species

Control of invasive species: Restore the natural balance of the ecosystem.
In the eastern United States our conservation actions in the Chesapeake Bay the Bronx River Long Island and other locations emphasize restoring water quality;
 

our Western Water Program focuses on ensuring viable natural flows for freshwater species and productive land uses for people.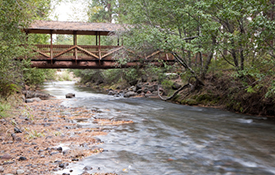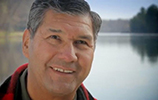 Penobscot Indian elder Butch Phillipps  describes how this project will restore 1000 miles of habitat for fish and wildlife.
Watch the video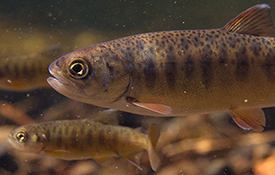 The Western Water Program ensures viable water flows for wildlife and people.
Eastern Brooke Trout l Credit: USFWS