Image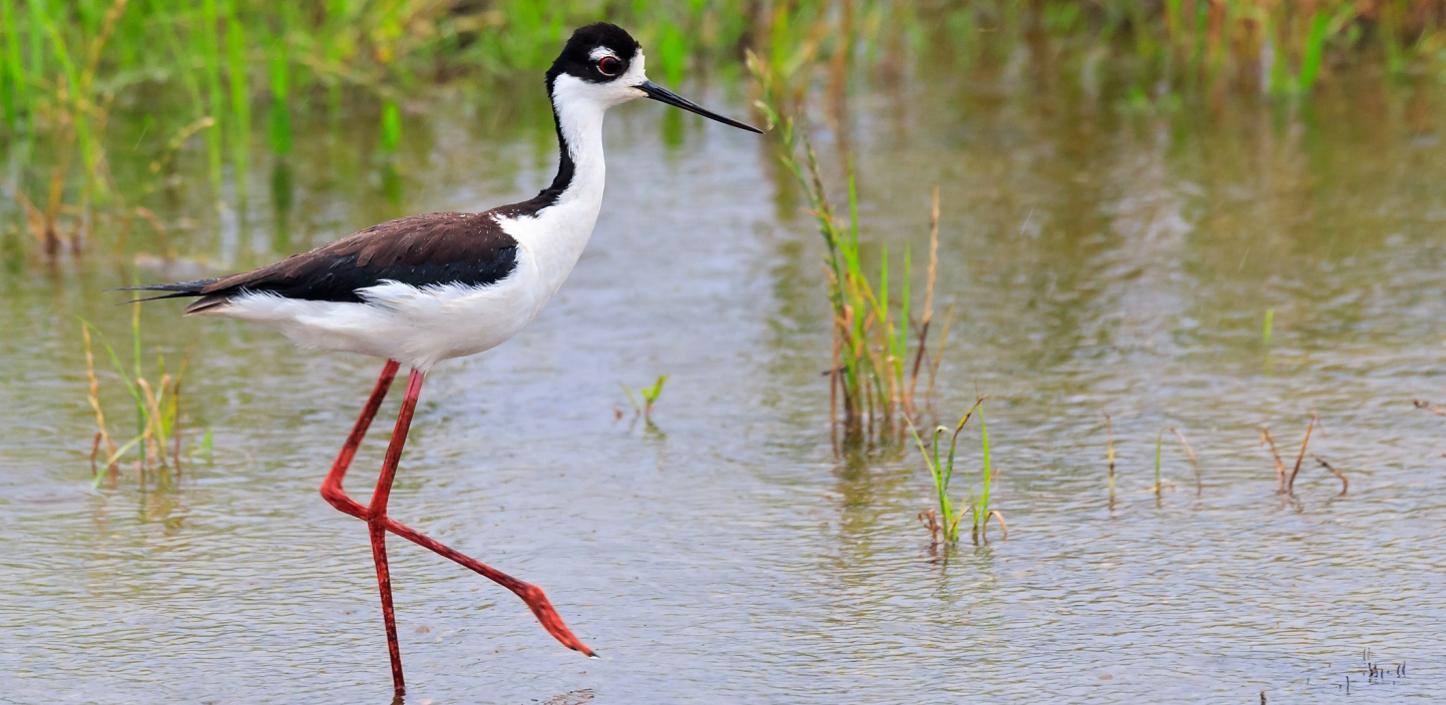 Restoring the coast for Lone Star stilts
Black-necked stilts are fun to watch.
These small-bodied, black-and-white shorebirds stride through coastal marshes on absurdly long pink legs, kek-kek-kekking at each other in a near-constant babble. Slender necks, delicately tapered beaks and red eyes accentuate the stilt's striking, if somewhat comical, appearance. 
When threatened, stilts put on a show. Parent stilts will dramatically feign a wing injury to lure would-be predators away from their nests. If threatened while foraging in open mud flats, stilts will draw into a tight formation and then erupt in a frenzy of jumps, wing-flapping and alarm calls — known as a "popcorn display"— to intimidate and confuse predators.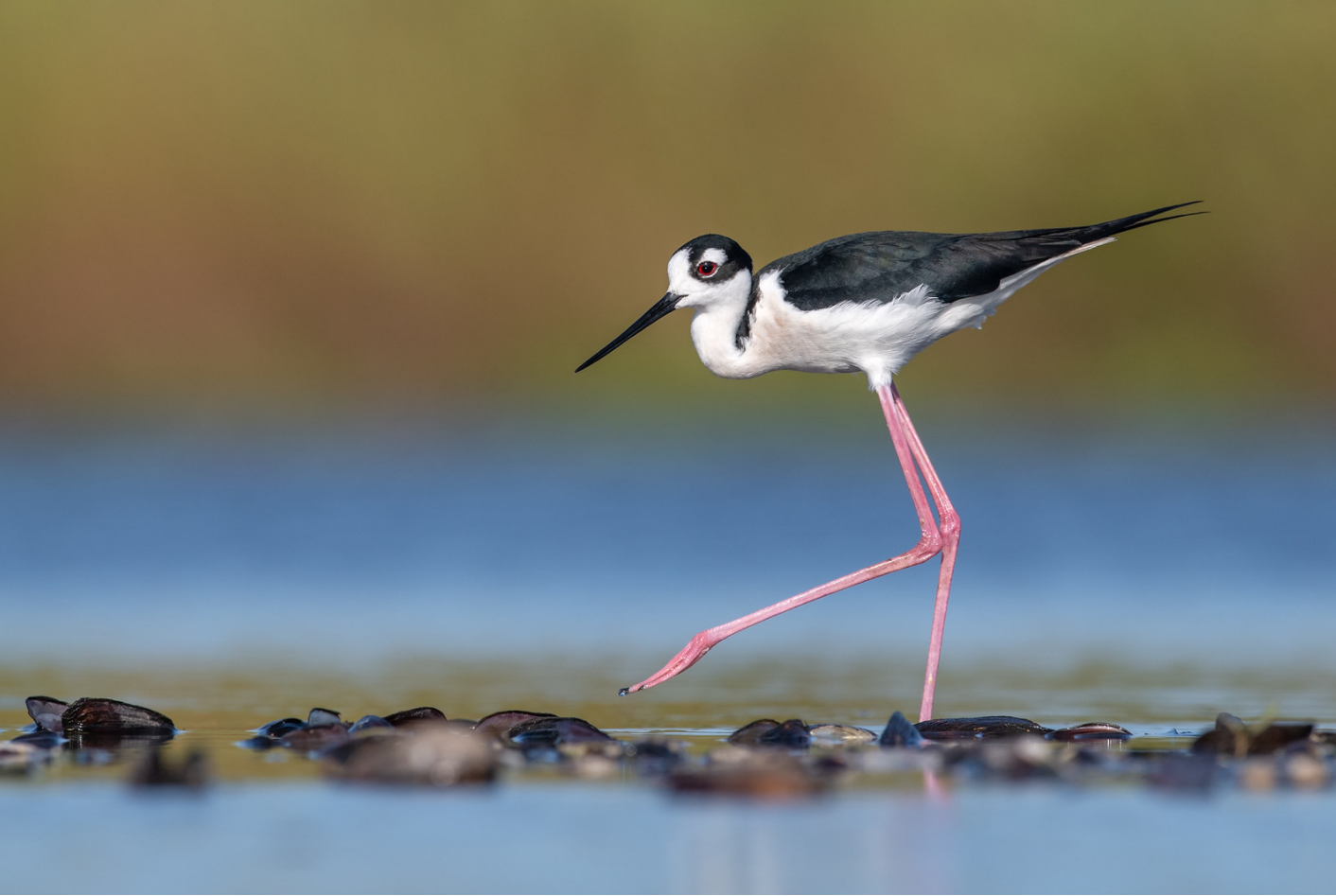 As clever as they are, black-necked stilts have absolutely no defense against much of what the modern world throws at them. They, like countless other wildlife species along the rich Gulf Coast, are completely dependent on healthy coastal habitats, and particularly vulnerable to habitat loss, pollution and man-made disasters.
When the Deepwater Horizon oil rig exploded in the Gulf of Mexico on April 20, 2010, claiming 11 lives, it unleashed the largest oil spill in the history of the United States. By the time the well was sealed, 87 days after the explosion, approximately 134 million gallons of oil were released into the Gulf. The resulting environmental catastrophe wreaked havoc upon communities, natural habitats and wildlife populations. 
In 2013, a U.S. District Court approved two plea agreements resolving certain criminal cases against BP and Transocean related to the disaster. The agreements directed a total of $2.544 billion to NFWF to fund projects benefiting the natural resources of the Gulf Coast that were impacted by the spill. In the 11 years since the tragedy, NFWF has worked closely with state and federal partners to award nearly $1.5 billion from its Gulf Environmental Benefit Fund (GEBF) to restore natural resources harmed by the spill.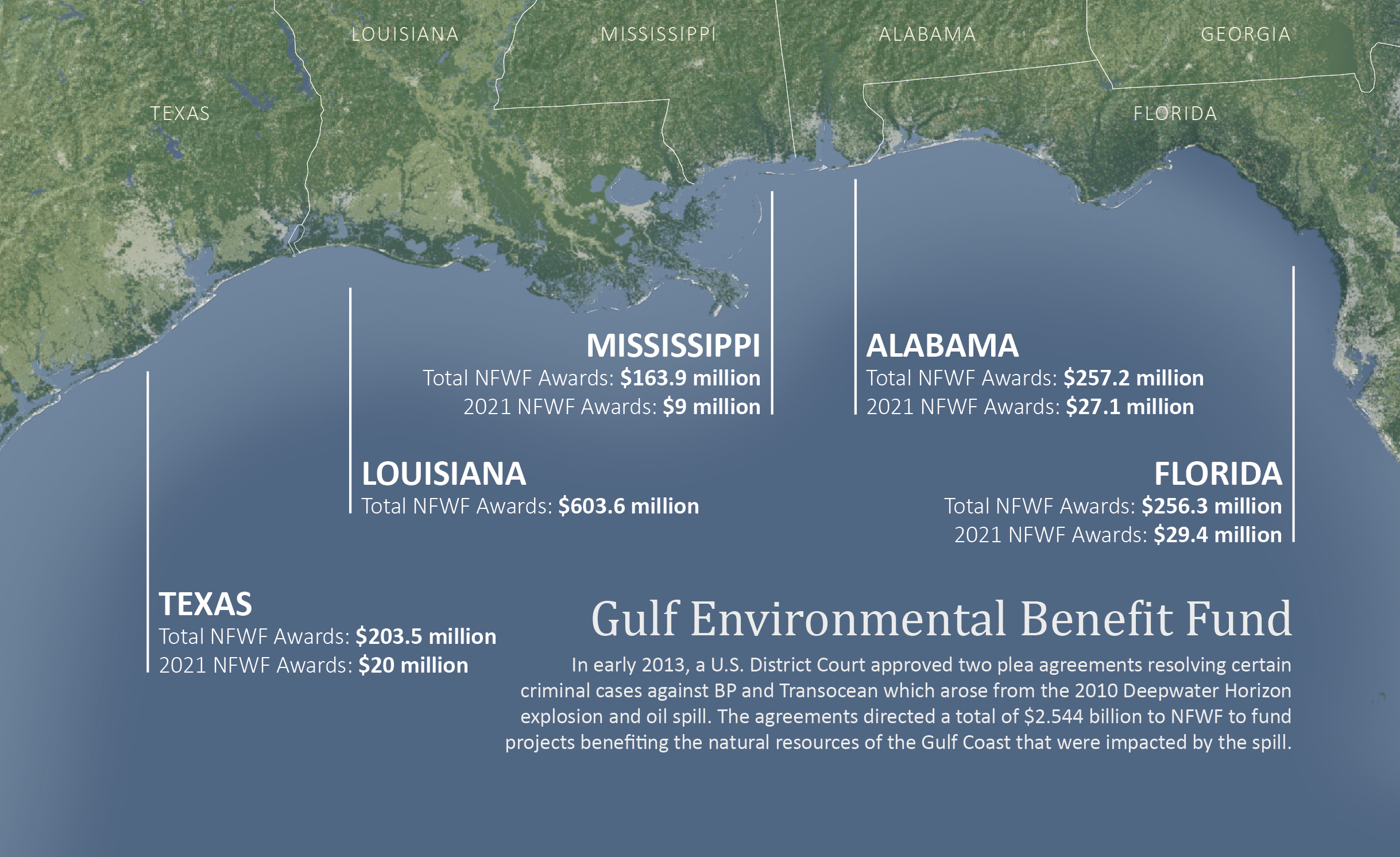 In fiscal year 2021, NFWF awarded approximately $86.4 million from the GEBF to projects in Alabama, Florida, Louisiana, Mississippi and Texas. The award of $20 million to projects in Texas marked a major milestone for the GEBF: the successful completion of the fund's obligations to that state. Since 2013, the GEBF has awarded $203.5 million to 61 projects in Texas.
The GEBF's investments in the Lone Star state have conserved, restored or enhanced more than 112,000 acres of coastal habitat, protected more than 40 miles of vulnerable shoreline, and restored more than 100 acres of oyster reefs — all vital habitats for the state's coastal wildlife populations, including flamboyant, funny stilts.
"Recovering from a disaster of this magnitude takes time, and it couldn't be done without leveraging all resources available and collaborating with a variety of partners," said Carter Smith, executive director of the Texas Parks and Wildlife Department. "The projects funded through the GEBF will leave a lasting legacy of conservation for future generations."