Image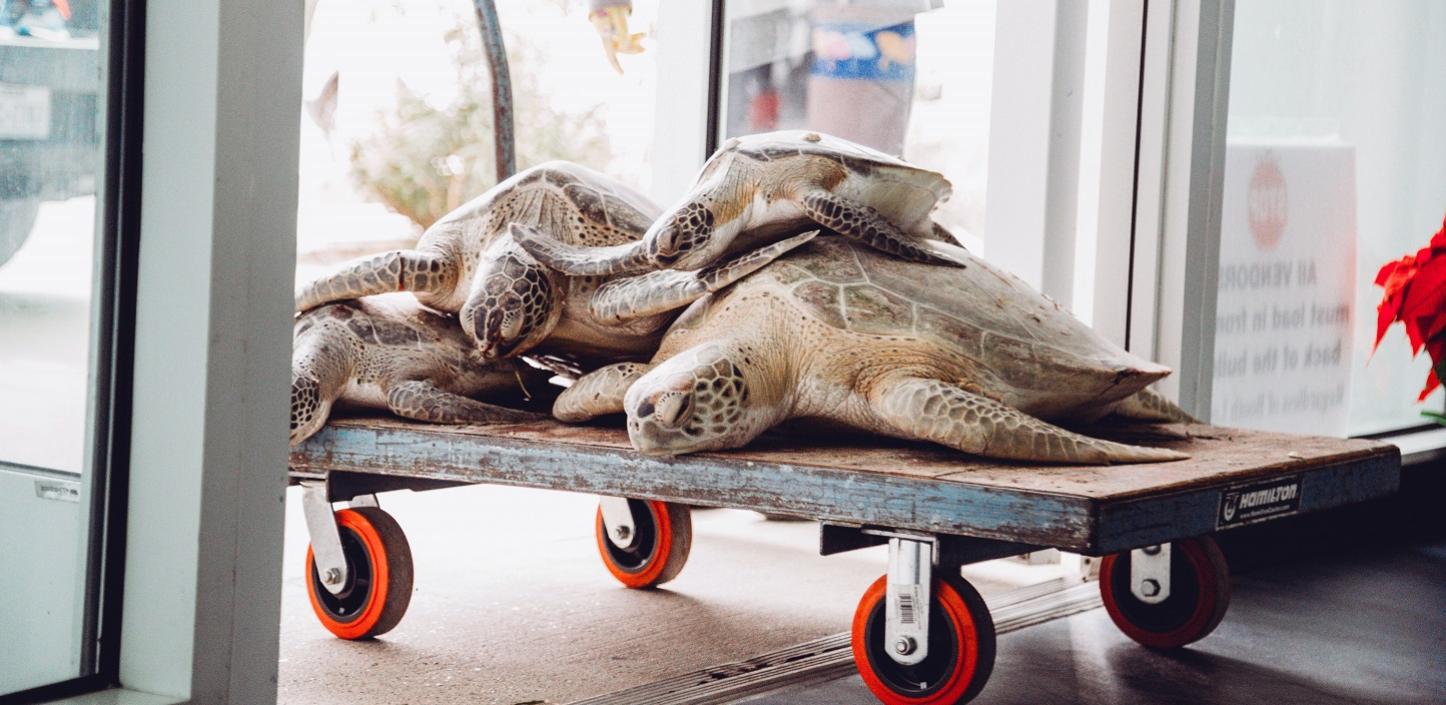 Saving sea turtles, by land and sea
If baby sea turtles knew the dangers that awaited them on their journey to adulthood, they might not ever leave their sandy nests.
Starting out no bigger than potato chips with flippers, these fragile hatchlings must avoid being eaten by predators, caught in fishing nets and hit by boats. 
Scientists estimate that only one out of every thousand hatchlings survives to adulthood. Those that do make it to maturity must produce enough offspring to carry their species into an uncertain future of changing weather patterns, disappearing beaches, plastic pollution and increasing risk from commercial fishing, among other threats. 
Adult female sea turtles hold the key to a brighter future. If they survive to sexual maturity, about 20-30 years old, healthy females can become prodigious breeders. Often returning to the same stretches of beach where they hatched, these females haul themselves out of the surf at night, crawl up the beach and excavate nests in the sand. They lay clutches of up to 200 eggs, depending on the species. Many determined females repeat the process multiple times each breeding season.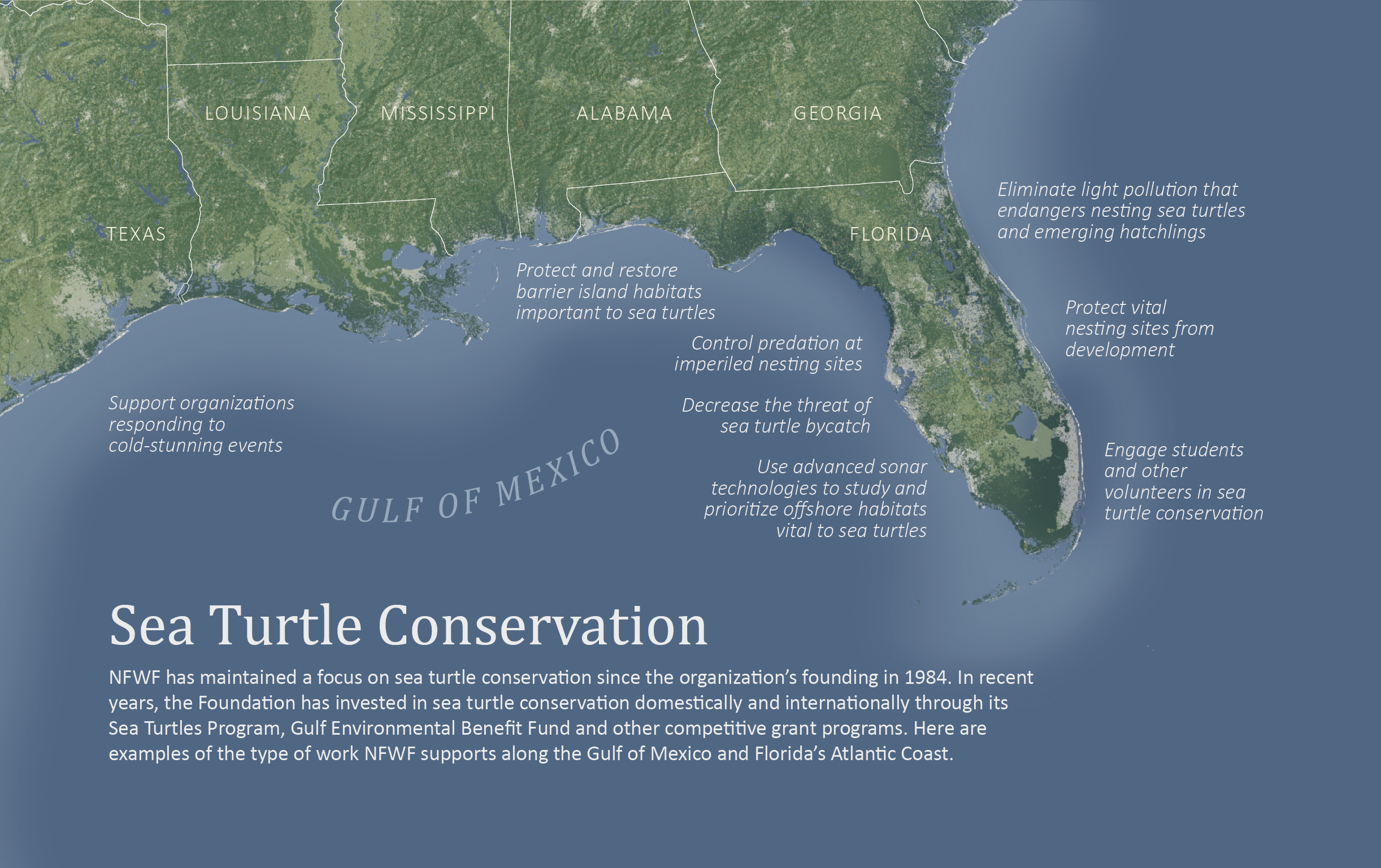 "Every one of these turtles that makes it to breeding age is incredibly valuable, in terms of population recovery and resilience," said Earl Possardt, marine turtle program officer for the U.S. Fish and Wildlife Service. "There's a lot that happens in the open ocean that we can't control, but when these animals return to our shores and coastal waters, to breed or feed, we need to do everything we can to maximize survival rates and nesting success." 
For most of its 37-year history, NFWF has championed sea turtle conservation by rallying public- and private-sector partners to support the efforts of grantee organizations to stem and reverse the drastic decline of sea turtle numbers throughout the 20th century. 
In 2021, the Foundation awarded more than $740,000 to conserve populations of endangered sea turtles by reducing sea turtle bycatch in focal fisheries, restoring nesting beach habitat and building capacity for population-scale conservation.
NFWF also established a new, $500,000 fund in 2021 to help offset financial burdens encountered by organizations that respond to sea-turtle stranding events along the nation's coasts. The Foundation established the fund following a historic cold-stunning event along the coast of Texas, when a brutal winter storm in February 2021 endangered the population of green sea turtles caught in frigid nearshore waters. A coalition of federal, state, nonprofit and private partners joined forces to quickly recover almost 11,000 stunned turtles for rehabilitation and eventual release back into the Gulf of Mexico.