Image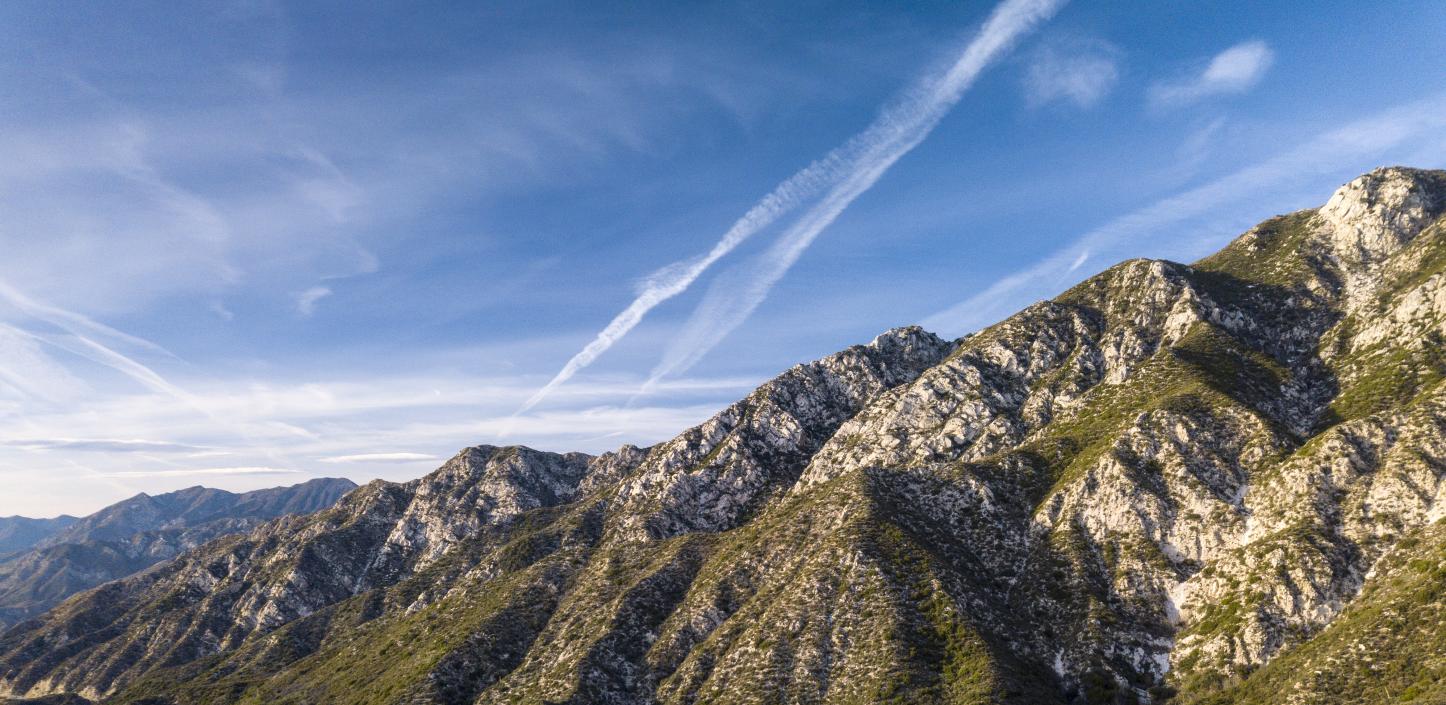 Southern California Forests and Watersheds
The Southern California Forests and Watersheds Program supports strategic partnerships to help protect, restore, and sustain the region's unique environment for targeted landscapes and species important to the region, and local communities.
Southern California has steep, rugged mountains, long sandy coastlines and remote wilderness. It is a cross-section of many environments – rivers and ocean, forests and grasslands, deserts and coastal shrublands. As one of the world's most biologically diverse areas, it supports a wide variety of unique and important species such as the California condor, steelhead trout, big cone Douglas-fir, monarch butterflies and humpback whales. All these environments are at the doorstep for more than 18 million people, who influence and are influenced by these landscapes every day. 
Wildfire Restoration
The National Fish and Wildlife Foundation has partnered with the U.S. Forest Service (USFS) to recover and enhance USFS managed lands affected by wildfire, develop tools and information to guide restoration and management decisions, and build resilience to future fires and drought. 
The Southern California Forests and Watersheds Program releases a Request for Proposals annually to solicit projects that utilize the skills, innovation and enthusiasm of diverse partners to help in this effort. Currently, the program administers funding to address past fires on the Los Padres National Forest (Zaca, Piru and Jesusita fires) and Angeles National Forest (Copper, Powerhouse, Ranch and Sayre fires).
These projects aid the USFS by helping to increase the pace and scale of post-fire restoration, provide sustainable and lasting ecological benefits, improve forest health and resilience, and encourage 'shared-stewardship' of USFS lands through expanded partnership and cooperation. 
Past projects through this program include, but are not limited to:
Invasive weed treatments and restoration of native chaparral
Steelhead habitat surveys and population counts
Trail maintenance and interpretive sign development
Aquatic organism passage improvement designs
Application Information
---
| | | |
| --- | --- | --- |
| 04/14/2022 | Southern California Forests and Watersheds - Wildfires Restoration 2022 Request for Proposals - CLOSED | View Now |
Director, Western Regional Office
Program Coordinator, Western Regional Office