Image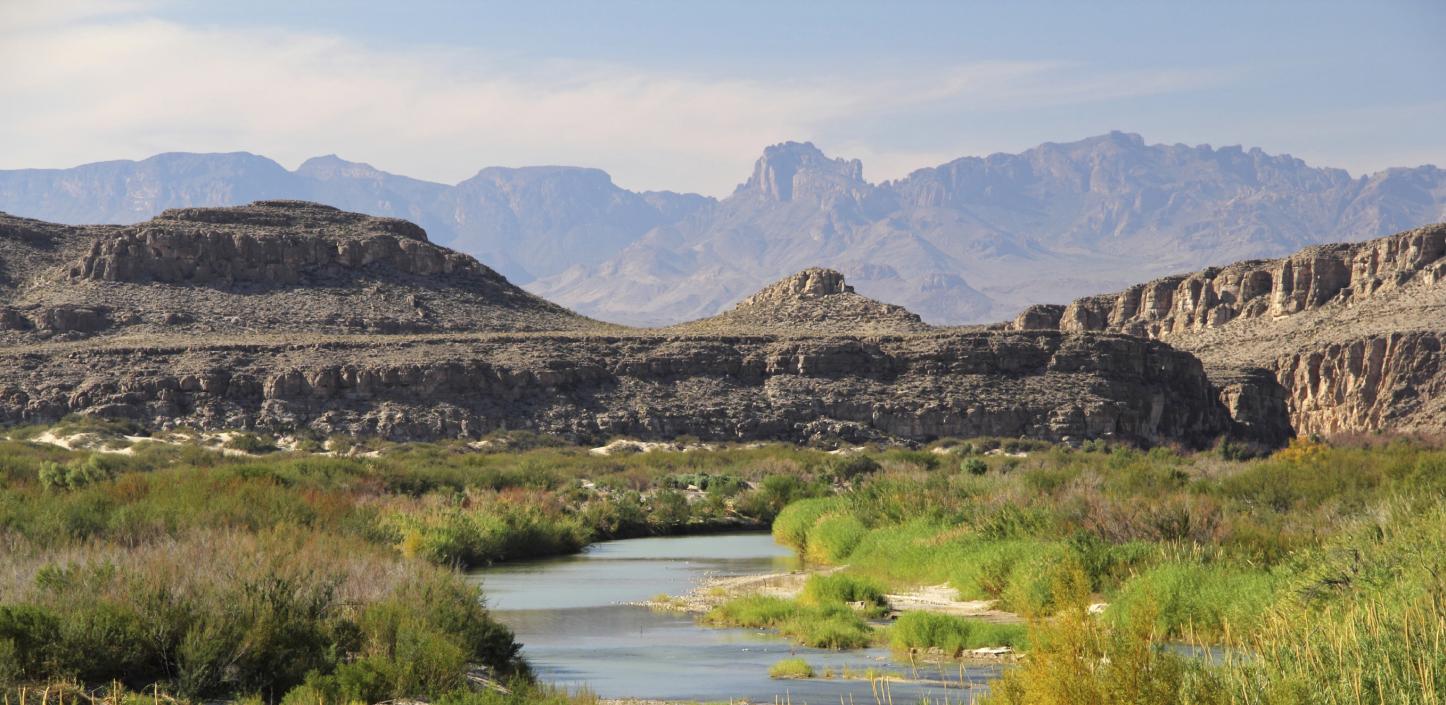 The Rio Grande Program improves the ecological function of the river mainstem and its headwaters by working collaboratively with stakeholders to maintain flows that directly support wildlife and healthy riparian habitat that has long drawn people and wildlife to the banks of this river. Central to this effort is working with local partners to develop an innovative approach to water use in the Middle Rio Grande near Albuquerque that will advance agricultural and conservation objectives.
The Rio Grande is one of the iconic rivers of the American Southwest, flowing through canyon gorges and a rift valley that have supported human settlement with the promise of water, agriculture and abundant wildlife for centuries. The river winds from its headwaters in forests high in the Colorado Rockies down through high desert and into the Chihuahuan Desert region that spans the international border between the United State and Mexico. Today, the Rio Grande supports agriculture, industry, the cities of Albuquerque and El Paso, and many unique species, including native fish and migratory birds.
In the Rio Grande Valley, both people and numerous wildlife species rely on the river for their survival. For centuries, agricultural communities have relied on the river for irrigation. Species such as the Silvery Minnow reside in the sandy channels, and Southwest Willow Flycatchers inhabit the forest canopy alongside the river and its tributaries. The native Rio Grande Cutthroat Trout requires clear, cold water and intact stream corridors to thrive in the high elevation streams that make up the headwaters of this great river.
The Rio Grande Program is working to find win–win solutions around the management of water in the Upper and Middle Rio Grande. The initiative is identifying those places where both agricultural production, which has been a centerpiece of the New Mexico economy for centuries, and the incredible natural heritage of the region can thrive together.  

The Rio Grande Program is a partnership between NFWF, the U.S. Bureau of Reclamation, the U.S. Department of Agriculture's Natural Resources Conservation Service, and other partners in New Mexico and in the San Luis Valley of Colorado.
Manager, Southwest Rivers Program
Director, Rocky Mountain Regional Office
Coordinator, Regional Programs