Restoring the Penobscot River Video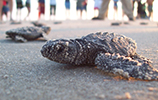 Read about NFWF's projects and results.
Restoring the Penobscot River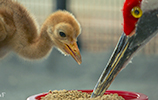 Watch videos about NFWF's most successful conservation projects.
Butch Phillips tribal elder of the Penobscot Indian Nation describes his people's historic connection with the river that shares their name and reflects on the promise of the Penobscot River Restoration Project. The Penobscot River Restoration Trust is a partnership that includes the Penobscot Indian Nation NFWF The Nature Conservancy and several other conservation groups. The goal is to restore more than 1000 miles of habitat for species like Atlantic salmon and river herring while maintaining hydropower in the watershed.