Conservation programs funded by the National Fish and Wildlife Foundation benefit hundreds of species and the habitats they depend on across the United States. NFWF has developed conservation strategies with measurable outcomes that track progress for many of these species. These species are good indicators of healthy habitats.
These strategies and metrics can be found in NFWF's business plans developed by scientists and other experts, and approved by the Foundation's Board of Directors. NFWF programs fund conservation grants that implement the strategies and actions identified in the business plan.

Click on the species to learn a little about it, and which programs fund grants to conserve the species and its habitat.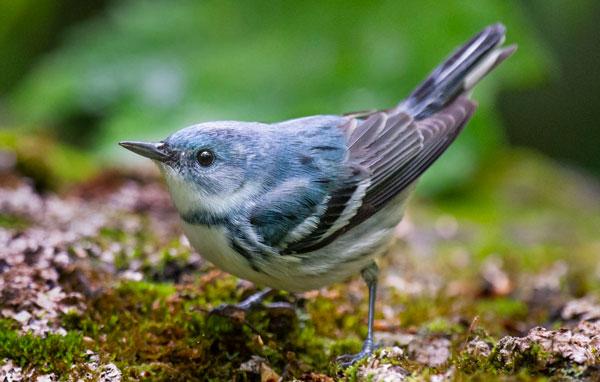 Cerulean warbler
---
The cerulean warbler is a small, migrant songbird named for the male's sky-blue plumage. It is dependent on contiguous tracts of mature, deciduous forest habitat throughout its breeding range in the eastern United States, and is particularly sensitive to the negative effects of forest fragmentation which has contributed to widespread population declines.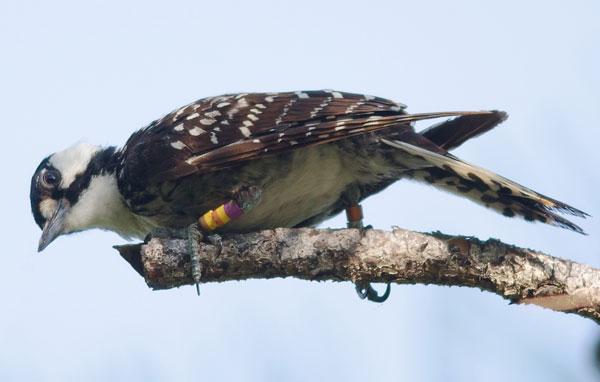 Red-cockaded woodpecker
---
The red-cockaded woodpecker is a territorial, highly social bird that inhabits mature fire maintained mature pine forests throughout the southeastern United States. Population declines coincided with extensive logging of longleaf pine stands in the early 20th Century, and led to the species being placed on the Endangered Species List by 1970.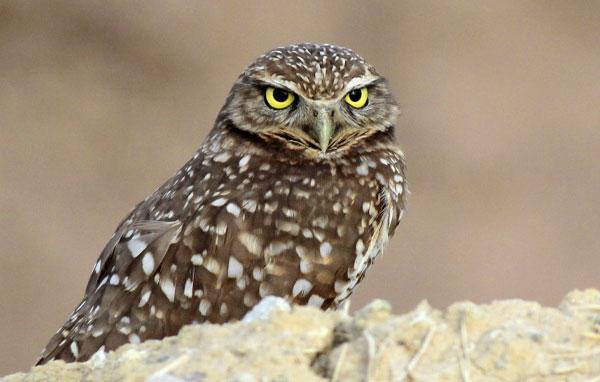 Burrowing owl
---
The burrowing owl is small with long legs, and found in open country throughout the Americas. Within the United States it is largely a western bird, with an isolated population in Florida. While the species is associated with burrowing animals, the Florida population digs its own burrows.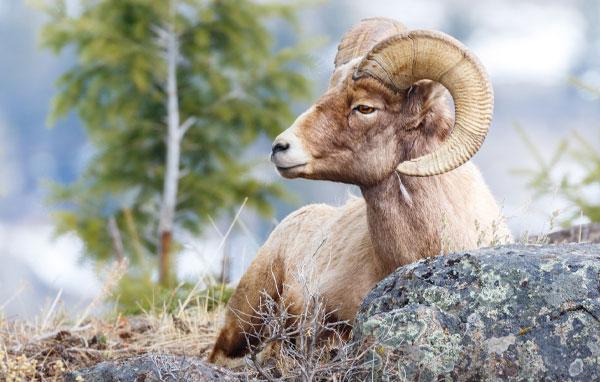 Bighorn sheep
---
Bighorn sheep are agile climbers with specialized hooves that allow them to navigate rugged, rocky slopes where they forage on a variety of seasonal plants and shrubs. Found in the western United States, bighorn sheep live in social groups, but males, or rams, and females, or ewes, only meet to mate.
Polar bear
---
Polar bears are found throughout the Arctic, with 19 populations spread across Alaska, Canada, Greenland, Norway and Russia. Due to their reliance on sea ice, and thus vulnerability to the effects of climate change, these large marine mammals are listed as threatened under the Endangered Species Act. Today, there are fewer than 4,000 bears within the U.S. populations.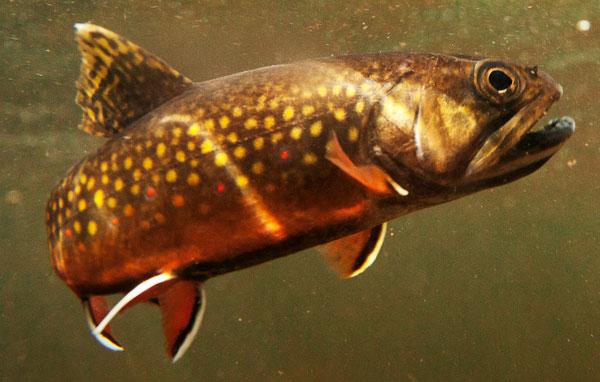 Eastern brook trout
---
The eastern brook trout is the only trout native to the eastern United States and inhabits coldwater rivers and lakes. Sensitive to even small declines in water quality and increases in sedimentation, brook trout can serve as excellent indicators of the health of a stream or river ecosystem.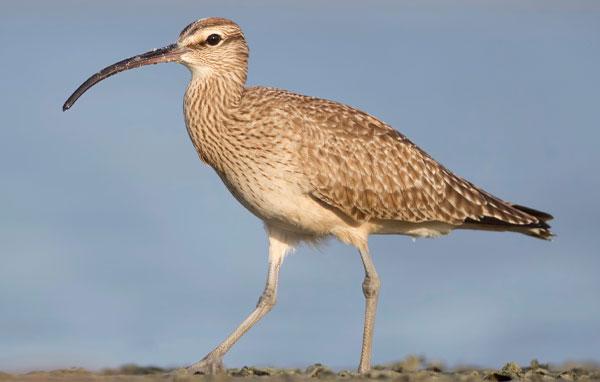 Whimbrel
---
The whimbrel is a large shorebird that uses its long, curved bills to feed on crabs and other invertebrates in the sand or mud. The most widespread of the curlew species, these birds winter throughout the Caribbean and northern South America and nest in the low-Arctic. Restoring and protecting critical foraging sites is an important strategy for maintaining a healthy population.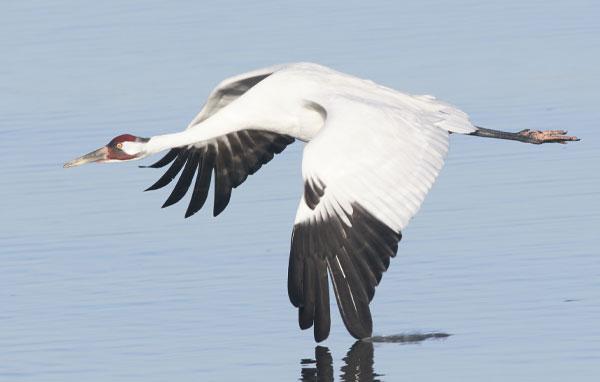 Whooping crane
---
The whooping crane is the tallest and one of the most threatened birds in North America. The only wild population winters along the Texas coast and migrates up to 2,500 miles to breed in or near Wood Buffalo National Park, Canada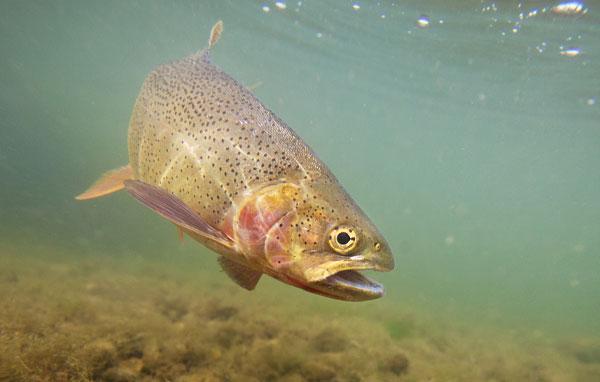 Cutthroat trout
---
Cutthroat trout (Oncorhynchus clarkii) encompass a number of distinct trout subspecies. These are iconic denizens of western landscapes, known for the red "cutthroat" under their jaw. They are associated with cold, highly oxygenated streams, though many of the forms live in lakes and one is anadromous. Cutthroat trout are impacted by stream barriers, invasive fish and de-watering of their habitat.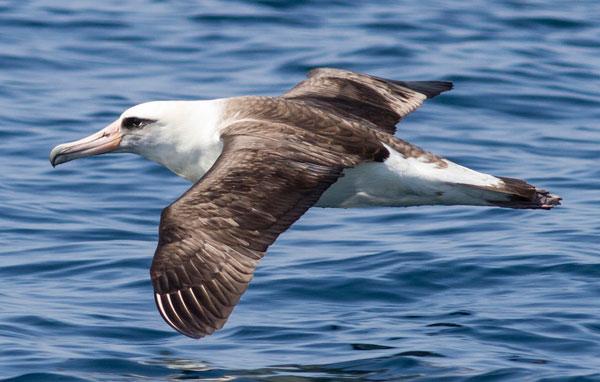 Pacific seabirds
---
Seabirds are a diverse group of species that disperse over vast ocean distances to seek food, often travelling far from breeding colonies on oceanic islands. They are able to live for decades and take three to eight years before starting to breed, after which they produce only 1 to 2 eggs every other year or so. Seabirds are impacted by their interaction with humans both on islands and in the ocean, which has driven many species to the brink of extinction.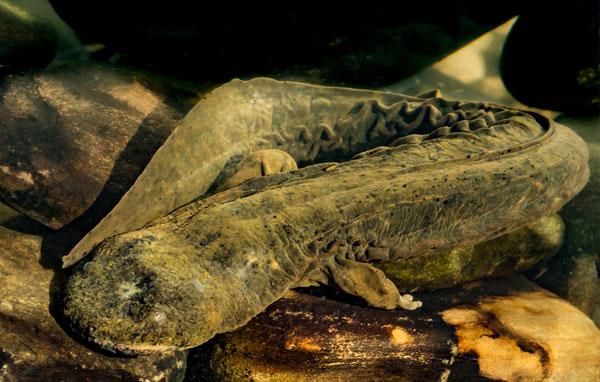 Eastern hellbender
---
The eastern hellbender is a large, fully-aquatic salamander that breathes entirely through their skin making clean, oxygen-rich water critical in sustaining populations. Increased nutrient runoff and sediment desposition has decreased habitat quality for hellbenders leading to widespread population declines.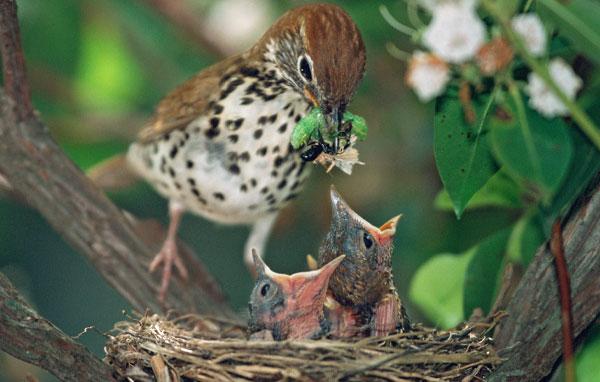 Wood thrush
---
A well-known inhabitant of eastern deciduous forests, the wood thrush is known for it's flute-like song during the mating season. Wood thrush are excellent indicators of moist mature forests with structurally complex mid and understories. Habitat loss and degraded habitat quality on both breeding and wintering grounds have resulted in population declines since at least 1970.