Conservation programs funded by the National Fish and Wildlife Foundation benefit hundreds of species and the habitats they depend on across the United States. NFWF has developed conservation strategies with measurable outcomes that track progress for many of these species. These species are good indicators of healthy habitats.
These strategies and metrics can be found in NFWF's business plans developed by scientists and other experts, and approved by the Foundation's Board of Directors. NFWF programs fund conservation grants that implement the strategies and actions identified in the business plan.

Click on the species to learn a little about it, and which programs fund grants to conserve the species and its habitat.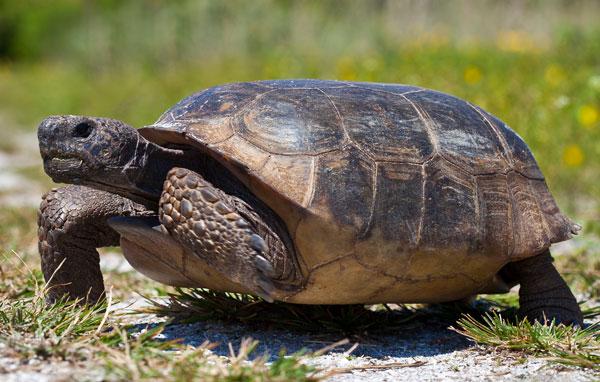 Gopher tortoise
---
Gopher tortoise are long-lived reptiles native to the upland pine forests of the southeastern United States. Considered a keystone species, more than 350 species of wildlife rely on their their complex burrow systems for shelter and protection, which makes widespread population declines of gopher tortoise of special conservation concern.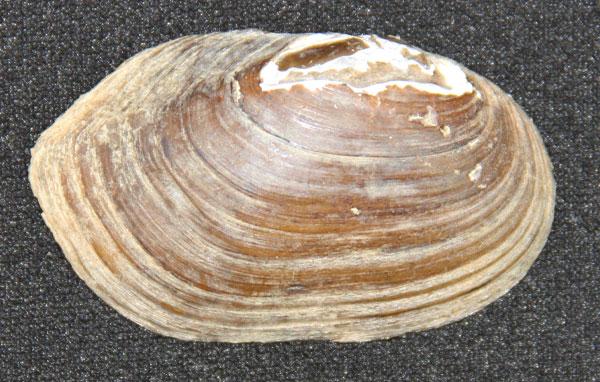 Villosa mussels (Coosa creekshell)
---
The Coosa creekshell is a species of freshwater mussel that are endemic to the Coosa River Drainage in Alabama, Georgia and Tennessee. Increased sedimentation and reduced aquatic connectivity for host fishes like sunfish and sculpins have caused population declines throughout their range.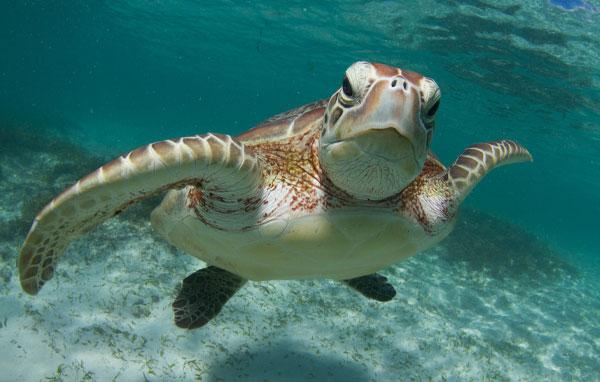 Green sea turtle
---
Green sea turtles are found around the world, nesting in more than 80 counties including on U.S. beaches, where sustained conservation efforts have contributed to increasing populations in Florida, Hawaii and across all five U.S. territories. Reaching more than 300 pounds, these gentle giants feed almost exclusively on seagrasses and algae.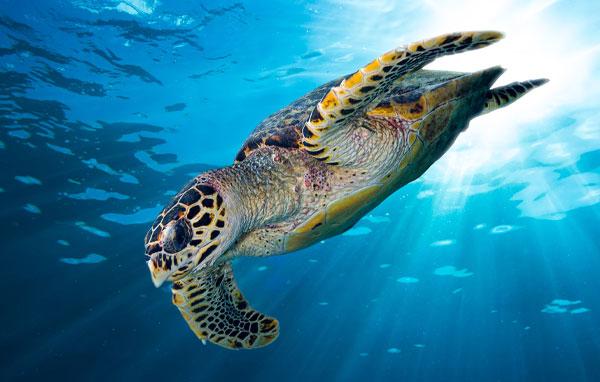 Sea turtles
---
There are seven different species of sea turtles, six of which are found in U.S. waters and are listed as threatened or endangered in a least a portion of their circumglobal range. These species include leatherback, loggerhead, Kemp's ridley, olive ridley, green and hawksbill. For more than 100 million years, sea turtles have migrated long-distances over temperate and tropical oceans, spending most of their time at sea but returning to natal beaches to lay eggs.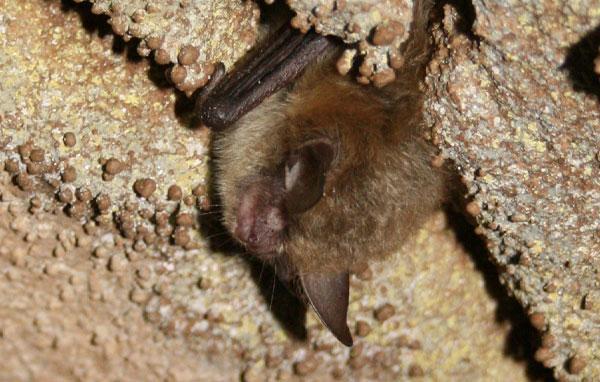 Northern long-eared bat
---
Northern long-eared bats are native to the old growth forests of the eastern and north-central United States. Populations in the northeastern United States have been severely affected by white-nose syndrome, a fungal disease that affects their hibernation, which led to their listing as an endangered species in 2015.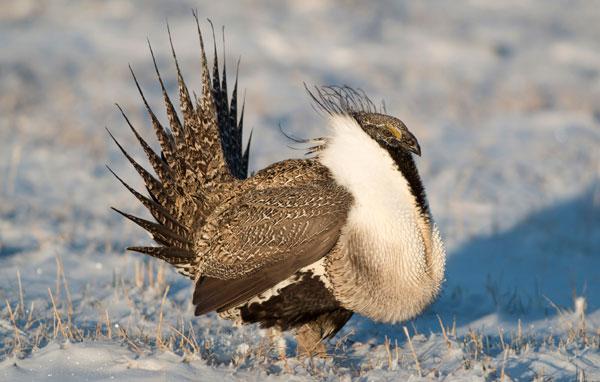 Greater sage-grouse
---
The greater sage-grouse is a sagebrush-dependent upland game bird and largest of the grouse species. Known for its theatrical mating displays on "leks" or breeding grounds, populations have been in decline due to loss of sagebrush habitat, and their ability to serve as an umbrella species for other sagebrush wildlife emphasizes the need to restore and protect their habitats.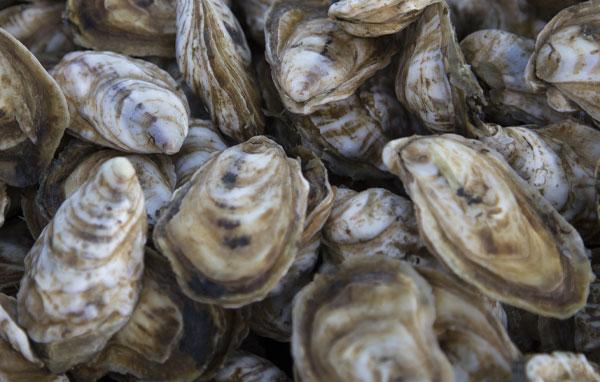 Eastern oyster
---
Eastern oysters have played a particularly prominent role in the culture, history, and economy of the Chesapeake Bay and other areas throughout the Gulf and Atlantic Coasts. Reefs serve as important habitat for a variety of aquatic species. However, overharvesting, disease and declines in estuarine and bottom habitats have ravaged native oyster populations. Eastern oysters now represent less than 2 percent of their peak historical populations.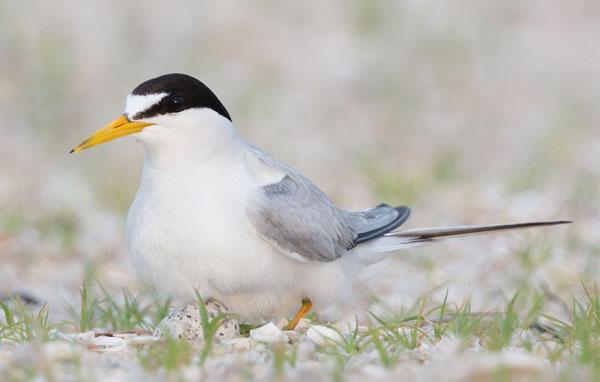 Least tern
---
Least terns are a small migratory North American tern with three distinct populations - Atlantic coastal, interior and southern California. They are a vocal, colonial seabird vulnerable to development, human disturbance and predation on coastal nesting beaches. In some locations, least terns have begun successfully nesting on flat gravel roofs and are in general responsive to management actions.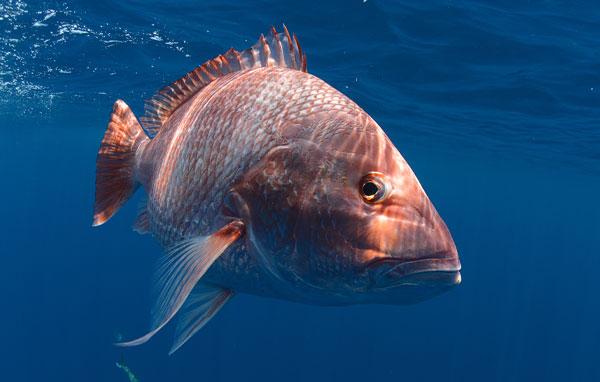 Red snapper
---
The red snapper is a long-lived reef fish typically found over deep reefs banks and rocky bottoms within the Gulf of Mexico and the South Atlantic United States. Red snapper are one of the most popular sport fishes in the Gulf of Mexico and support important recreational and commercial fisheries.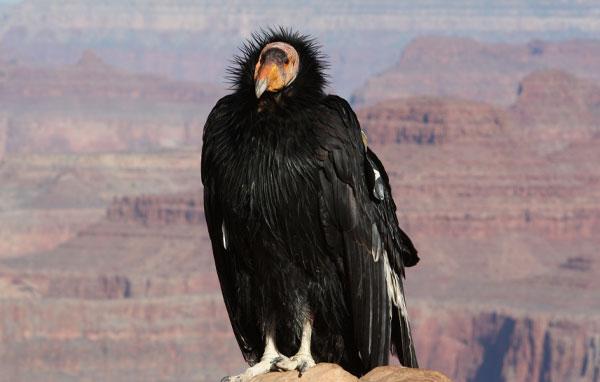 California condor
---
The California condor is the largest land bird in North America. In 1981, there were only 22 individuals remaining, but the species is increasing in numbers after being taken into captivity, bred and released to locations in California, Baja California, and Arizona. However, the California condor still highly threatened and dependent on conservation.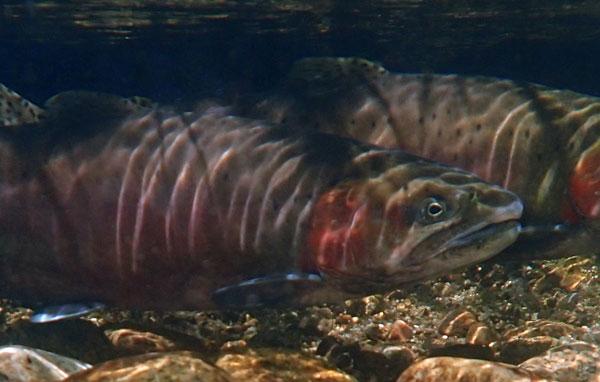 Lahontan cutthroat trout
---
The Lahontan cutthroat trout is a distinct species of cutthroat trout, native to cold-water habitats throughout the Lahontan Basin of northern Nevada, eastern California, and southern Oregon. Lahontan cutthroat trout have been listed as "threatened" under the Endangered Species Act since 1975, with key threats identified as habitat fragmentation and degradation that have led to genetic isolation and increased competition.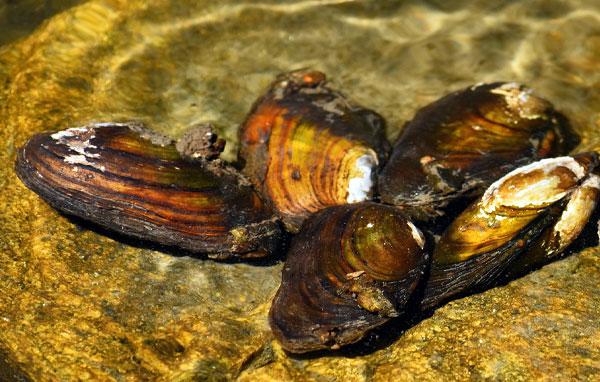 Freshwater mussels
---
Although mostly out of sight, the rivers of the United States are home to more than 300 freshwater mussel species – one of the highest counts in the world. They are beautiful and varied in terms of form, and important as indicators of stream health. Freshwater mussels not only depend on healthy waters, they contribute to that end by filtering vast amounts of water. Unfortunately, these species are at greater risk of extinction than any other group of its size in the nation.