Conservation programs funded by the National Fish and Wildlife Foundation benefit hundreds of species and the habitats they depend on across the United States. NFWF has developed conservation strategies with measurable outcomes that track progress for many of these species. These species are good indicators of healthy habitats.
These strategies and metrics can be found in NFWF's business plans developed by scientists and other experts, and approved by the Foundation's Board of Directors. NFWF programs fund conservation grants that implement the strategies and actions identified in the business plan.

Click on the species to learn a little about it, and which programs fund grants to conserve the species and its habitat.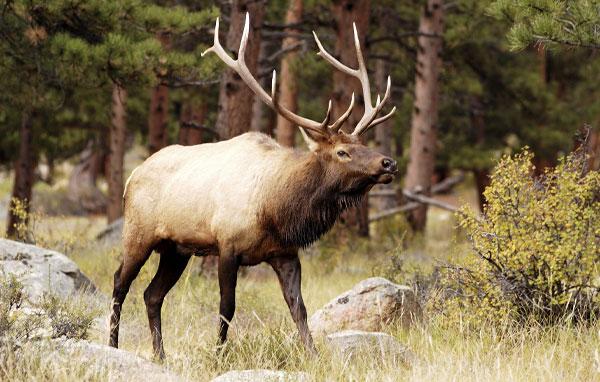 Elk
---
Elk are large herbivores known for the males' widely branching antlers and iconic bugle-call during fall mating season. Elk prefer open woodlands, and some populations migrate long distances between high-altitude summer ranges where they give birth, and low-altitude winter ranges to escape harsh winters.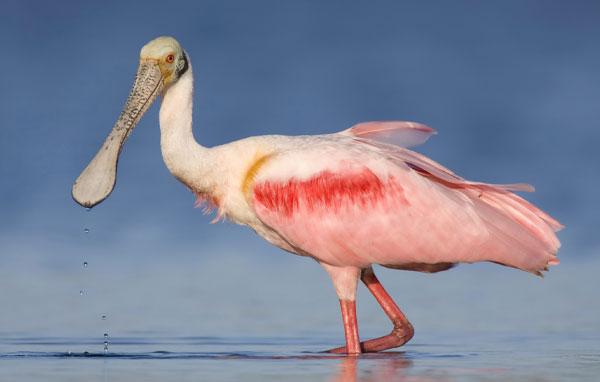 Roseate spoonbill
---
The striking roseate spoonbill is found in tropical and subtropical wetlands throughout the Americas. In the United States, it is found within the Gulf states where it remains uncommon and local.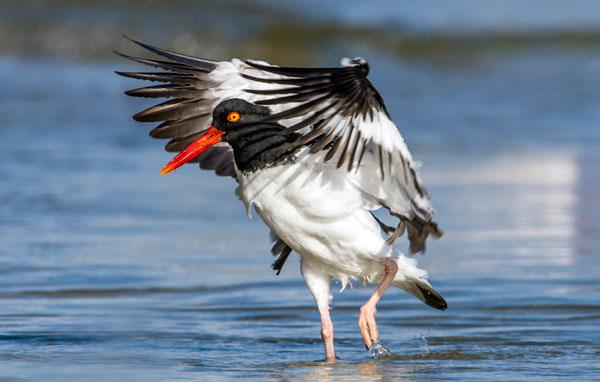 American oystercatcher
---
The American oystercatcher is a stocky shorebird who is characterized as a short-distance migrant whose movements are confined to the United States and adjacent Caribbean islands. The oystercatcher wades in shallow water and uses its powerful bill to pry open and feed on mollusks, so protecting and restoring near-shore feeding grounds are critical for this species.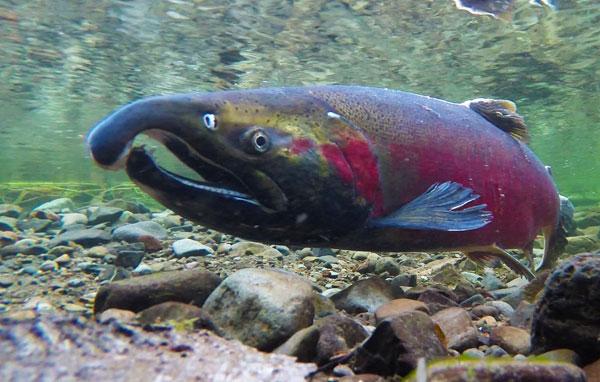 Coho salmon
---
Coho salmon is one of five salmon species along the west coast of the United States, from the Alaskan arctic to Santa Cruz, California. The species is anadromous and populations in the lower portion of its range are severely affected by barriers to stream passage and ocean conditions, freshwater availability and land-use practices.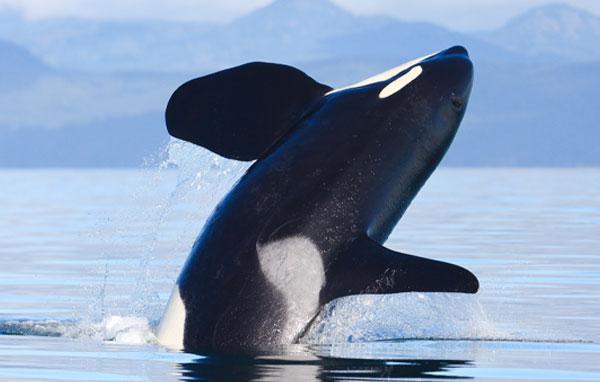 Killer whale
---
Weighing as much as 11 tons and measuring up to 32 feet in length, killer whales are the largest oceanic dolphins and a top marine predator. While they are widely distributed throughout the world's oceans, the endangered Southern Resident population, which spend most of their time in the inland waters of the Salish Sea, is declining significantly with just 73 animals remaining.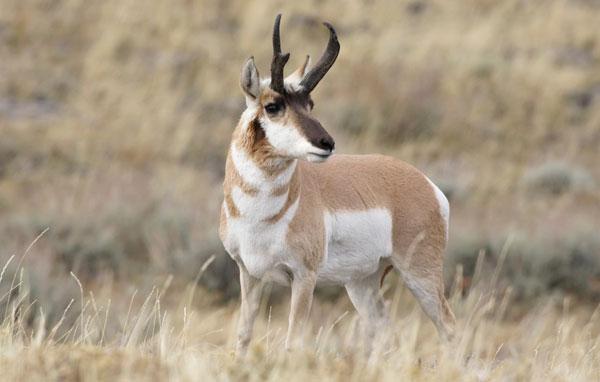 Pronghorn
---
Pronghorn, also known as "antelope," are sagebrush-dependent ungulate known for their incredible speed. They are the sole-surviving member of their taxonomic family. With an evolutionary history rooted in open-grasslands, pronghorn are reluctant to leap over fences that have been constructed across the west for rangeland management, causing disruptions of their ancient migration routes and reducing access to high-quality habitat.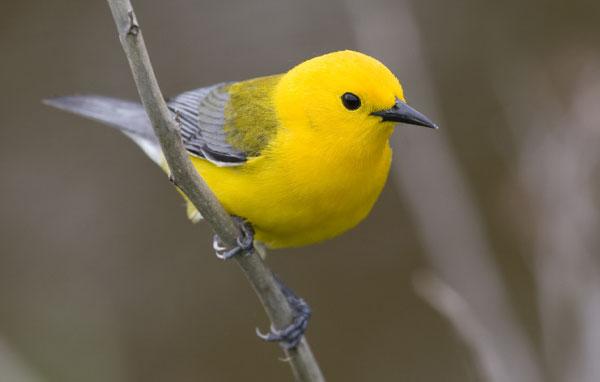 Eastern hardwood forest birds
---
Eastern deciduous forests provide important habitat for forest birds, which can reside in them year-round, or rely on them as breeding grounds or stop-over sited during migration. Deciduous forests have been subject to fragmentation from extractive activities and development for many years, putting the wide variety of bird species they support at risk.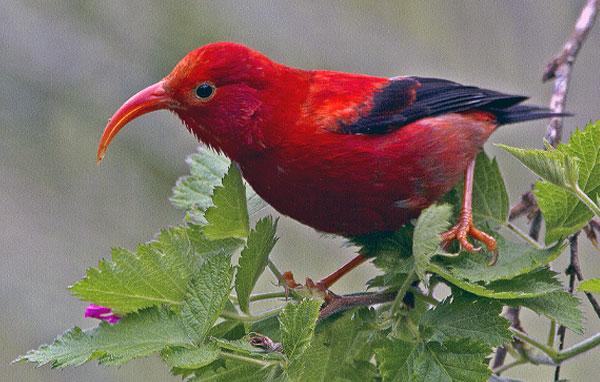 Hawaiian forest birds
---
Due to its geographic isolation, Hawaii has unique fauna and flora that are particularly vulnerable to changes in their environment. In fact, Hawaii is considered the species extinction capital of the United States. This especially true for endemic birds; 98 of 142 known endemic bird species having gone extinct since human arrival to Hawaii. Currently, 33 of Hawaii's remaining 44 endemic birds are listed under the Endangered Species Act. Eleven of those have not been seen for decades and are likely extinct.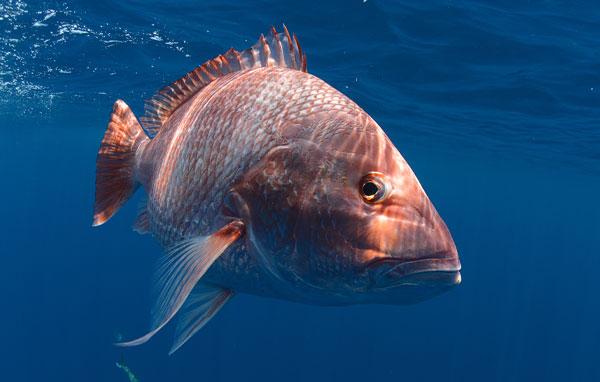 Red snapper
---
The red snapper is a long-lived reef fish typically found over deep reefs banks and rocky bottoms within the Gulf of Mexico and the South Atlantic United States. Red snapper are one of the most popular sport fishes in the Gulf of Mexico and support important recreational and commercial fisheries.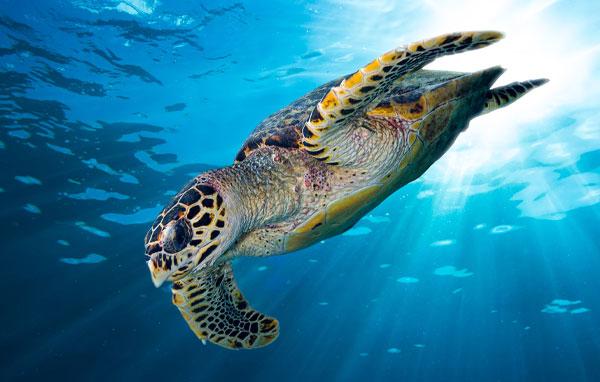 Sea turtles
---
There are seven different species of sea turtles, six of which are found in U.S. waters and are listed as threatened or endangered in a least a portion of their circumglobal range. These species include leatherback, loggerhead, Kemp's ridley, olive ridley, green and hawksbill. For more than 100 million years, sea turtles have migrated long-distances over temperate and tropical oceans, spending most of their time at sea but returning to natal beaches to lay eggs.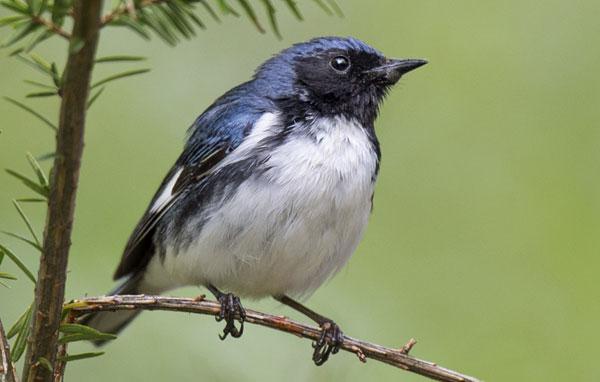 Black-throated blue warbler
---
Black-throated blue warblers are neotropical migrant that nests in the rich deciduous and mixed coniferous forests of eastern North America. Breeding male and females are sexually dimorphic, meaning they have vastly different appearances—so much so that they were originally described as two separate species. While males have a black face and throat with a blue head and back, females are a plain grayish olive color.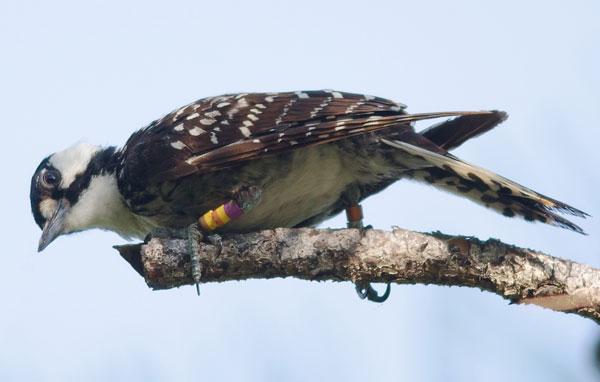 Red-cockaded woodpecker
---
The red-cockaded woodpecker is a territorial, highly social bird that inhabits mature fire maintained mature pine forests throughout the southeastern United States. Population declines coincided with extensive logging of longleaf pine stands in the early 20th Century, and led to the species being placed on the Endangered Species List by 1970.