Image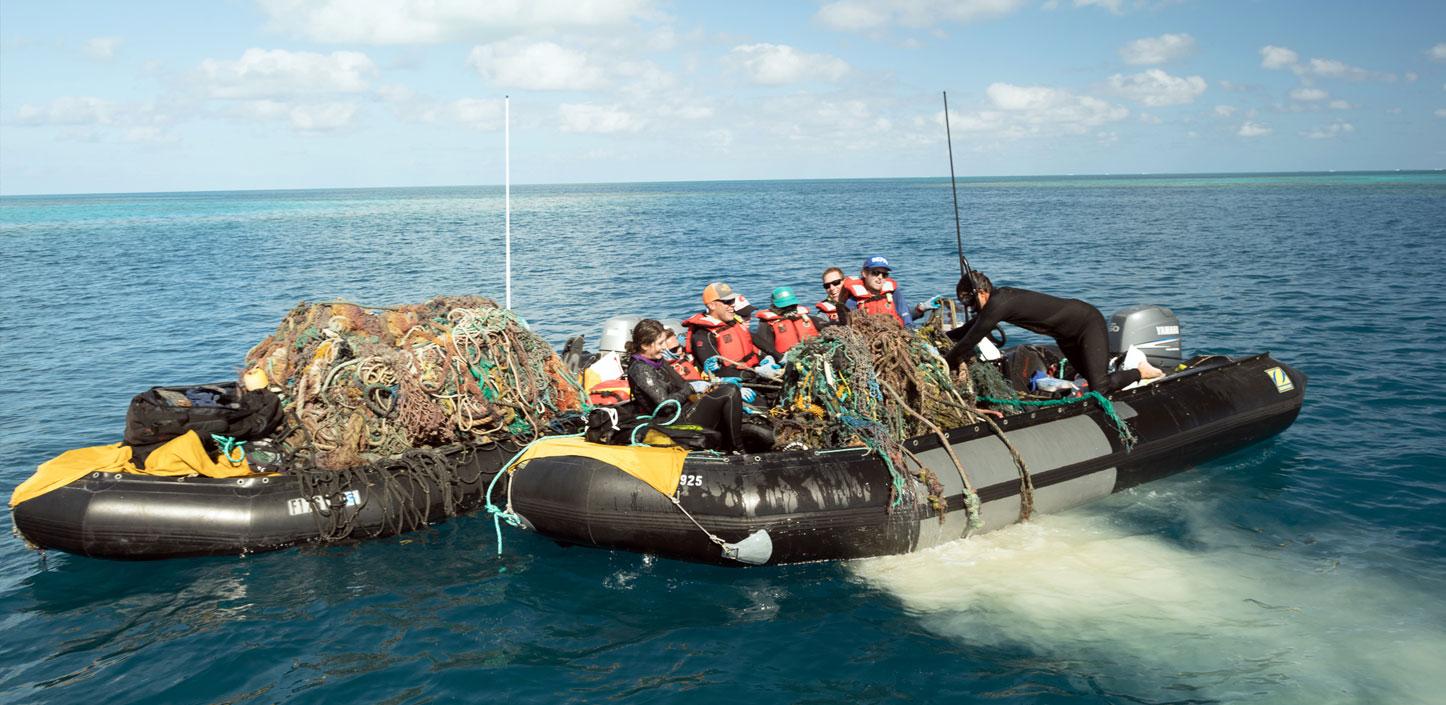 Building partnerships to fight marine debris
Good fishermen know that the fish and crustaceans we like to eat often inhabit the most complex marine environments: rocky bottoms and coral reefs, oyster beds, steep drop offs, and places where currents collide.
These same spots can be notoriously hard on gear, parting lines and tearing nets and pots from anchorages and buoys. This is when fishing gear, made especially durable in modern times, can start a second, more sinister life. Instead of catching regulated amounts of seafood to supply commercial markets, these derelict nets, traps, pots, hooks and lines begin to indiscriminately kill and maim marine life.
This "ghost fishing" phenomenon hurts local economies by robbing fishermen of potential catches and depleting economically important populations of fish and crabs.
Derelict gear also takes a terrible toll on wildlife, and not just the species most associated with fishing.
Off the coast of New England, derelict crab and lobster pots trap and kill lobsters and crabs that could otherwise support local economies. Along the northwest Hawaiian Islands, an estimated 50 metric tons of derelict nets wash up every year, damaging delicate coral reefs and endangering rare seabirds and seals.
All along the East Coast, errant ropes and buoys entangle North Atlantic right whales, an endangered species on the brink of extinction. In the straits of Puget Sound, rogue pots and nets can cost local communities an estimated $750,000 each year in sales of dungeness crab.
"Marine species are facing enormous challenges all over the world: temperature increases, dead zones, and massive pollution from plastics and other sources," said Nancy Wallace, director of the National Oceanic and Atmospheric Administration's (NOAA) Marine Debris Program. "Derelict fishing gear is a threat that we can address, right now, by removing what we can find and developing new technologies that can decrease the amount of lost gear entering marine environments.
"This is not something any one agency or group can fix alone. Success hinges on developing innovative public-private partnerships."
For more than a decade, NFWF's Fishing for Energy program has provided a free solution to commercial anglers who want to dispose of and recycle old, derelict or unusable fishing gear. In total, this partnership between NFWF, Covanta, NOAA and Schnitzer Steel Industries has awarded $3.9 million in grants to more than 52 projects in 20 U.S. states and Puerto Rico.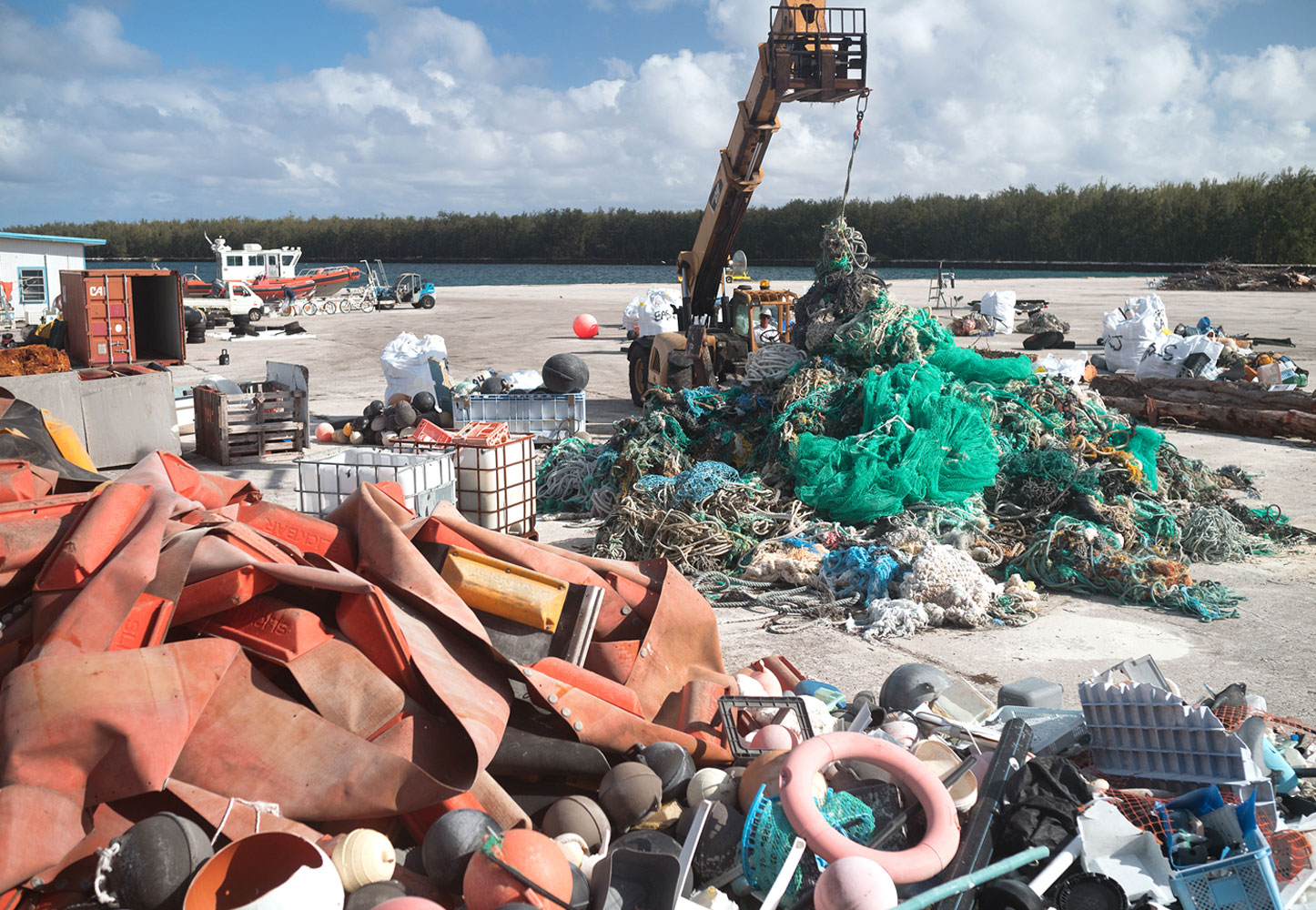 In September 2019, NFWF awarded nearly $1.2 million grants expected to remove an estimated 330,000 pounds of derelict gear from the coastal waters of California, Connecticut, Florida, Hawaii, Maine, Massachusetts, Virginia and Washington, including two National Marine Sanctuaries.
These projects also will generate novel new solutions, including the development of an app for the public and commercial anglers to report sightings of derelict blue crap pots in the Chesapeake Bay. Another grant will fund efforts to test and deploy ropeless lift bags for lobster fishermen, which could serve as an alternative to vertical lines that can entangle endangered North Atlantic right whales.
One recent NFWF grant supported efforts by the University of Hawaii to target and remove derelict fishing gear within the Papahānaumokuākea Marine National Monument near Hawaii. Teams removed more than 164,000 pounds of marine debris, including 58,000 pounds pulled from coral reef environments and another 106,000 pounds from shorelines.
This story originally appeared in NFWF's 2019 Annual Report.