Image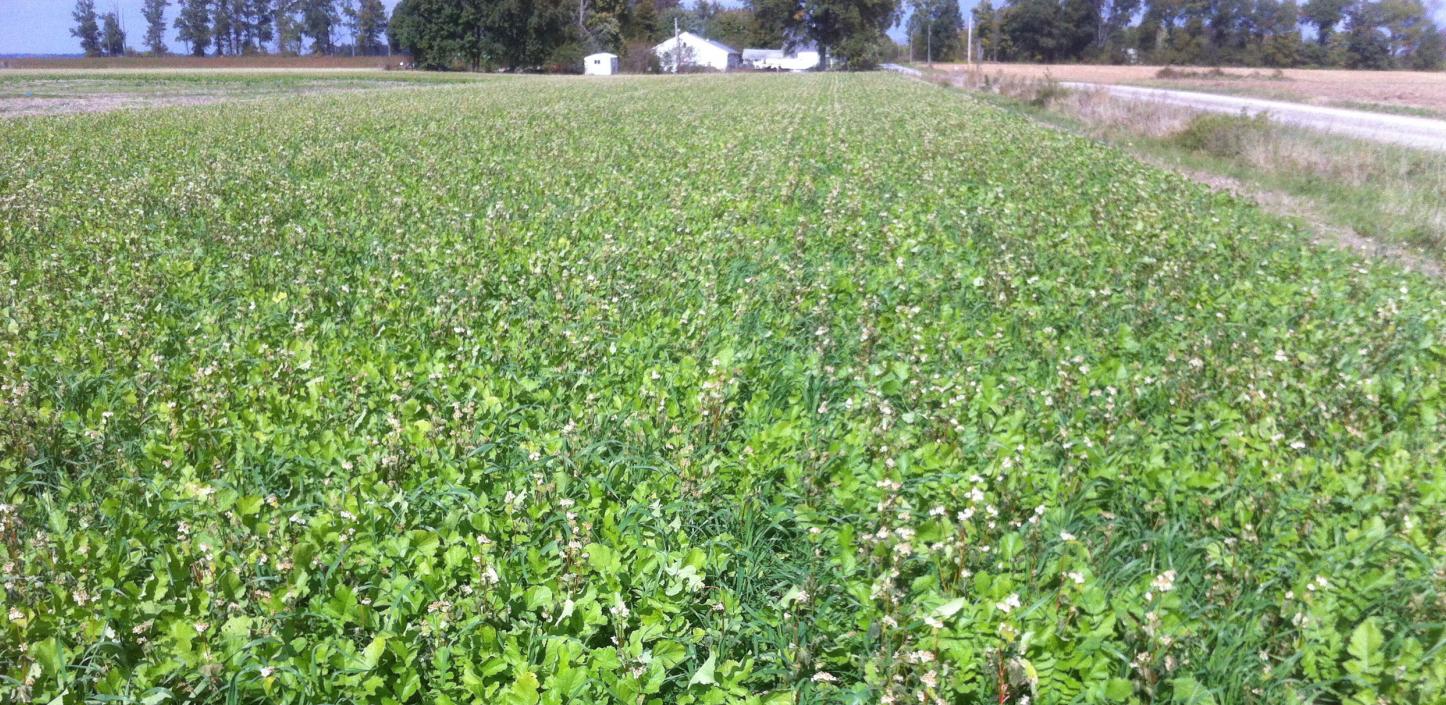 Coalition aims to reduce nitrogen in Lake Springfield
Farmers in central Illinois are planting another round of experimental cover crops this fall in an effort to reduce the amount of nitrogen making its way into Lake Springfield, a 4,260-acre drinking water reservoir wedged between an urban center and vast, highly productive agricultural lands.

The planting and monitoring of cover crops, which can help fix nitrogen and other nutrients in the soil and prevent erosion and runoff, represents just one part of an innovative effort to understand and control how nitrogen moves through watersheds in America's agricultural heartland.

The Lake Springfield Watershed Project, which began in the fall of 2013, is funded by a $268,680 grant from the National Fish and Wildlife Foundation (NFWF) and local contributions from the City of Springfield's City Water, Light and Power department.

The project has brought together a unique coalition of farmers, agricultural trade partners, utility companies and conservation groups, all working toward common goals: better crop yields using more precisely applied fertilizer, cleaner drinking water and a healthier environment.
"We're trying to come at this from as many different angles as we can, to get as many people involved as possible," said Mike Plumer, coordinator for the Illinois Council on Best Management.
About 500 acres of cover crops have been planted for demonstration purposes, and more than 15 farmers are currently enrolled in a new round of planting this fall, Plumer said. Researchers are also conducting cover crop experiments on one field near the lake's shore.
"We're splitting one field, with cover crops and no cover crops, to look at how nitrogen is utilized and maintained on the site," Plumer said.
Beyond helping farmers choose, plant and manage cover crops, the Illinois Council of Best Management Practices and other project partners hope to promote the latest soil testing techniques and help farmers time the use of fertilizers to minimize environmental impact while optimizing harvest yield.
Now in the second year of a three-year project, the team also has identified and mapped 23 water quality sampling sites along the tributaries running into Lake Springfield that will be monitored for nitrate nitrogen.
Caroline Wade of the Illinois Council on Best Management Practices said in late September that project partners were preparing to evaluate corn harvest yields and a fresh batch of data. 
"The weather conditions have been almost ideal in most of the watershed, so it should be a really great indicator year," Wade said. "That could help us understand what the potential is in terms of how a good weather year could affect water quality."