Image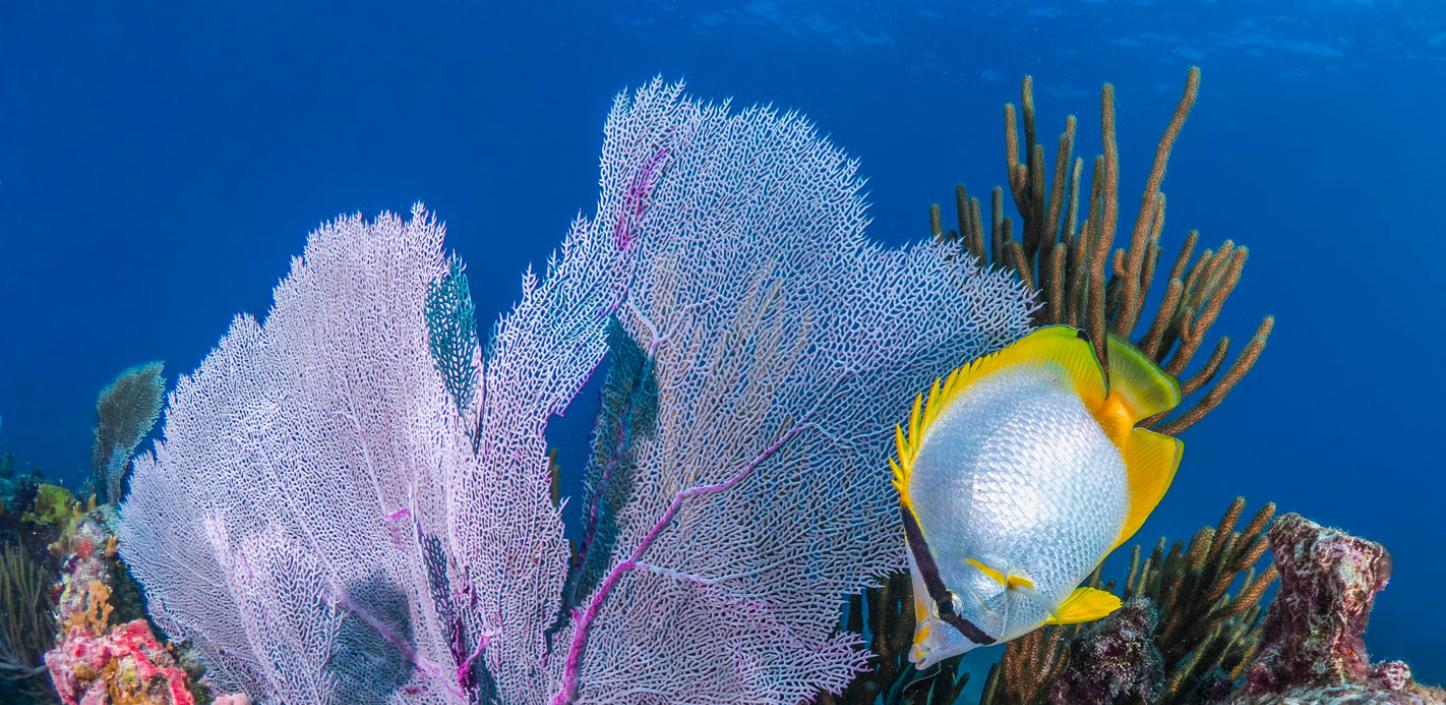 Former military divers repair coral reefs damaged by storms
When hurricanes Irma and Maria roared across Florida and Puerto Rico in 2017, each left  deep scars on landscapes and communities: lives lost, homes and businesses destroyed, forests leveled.
These storms took a hidden toll on marine environments, as well. The unfathomable energy of wave action and storm surge obliterated beaches, cut new inlets, moved channels and pummeled beds of oysters and seagrasses.
The coral reefs of Florida and Puerto Rico, already in peril due to pollution and a range of other stressors, took an especially hard hit. Large coral formations broke off and toppled from their perches into the sand below. Covered in sediment and denied the sunlight necessary to fuel their complex life cycles, these ancient and slow-growing formations would surely perish.
"It's hard to express how devastating it is to lose some of these larger colonies of slow-growing corals," said Jennifer Koss, Coral Reef Conservation Program director at the U.S. Department of Commerce's National Oceanic and Atmospheric Administration (NOAA). "These big star and brain corals might be more than 500 years old, and they are responsible for much of a reef's reproductive output. While we can grow small corals and place them on a reef to help it regrow, it will take centuries for them to make up for the loss of these giants. It is better to put these big healthy corals back in place, allowing them to do what they do so well." 
Thankfully, a unique and innovative partnership has formed to rapidly rescue these ancient creatures after severe storms move through. This new approach pairs NOAA scientists and conservation experts with expert divers, many of them veterans of the Special Forces. 
"These are military-trained divers who have worked in some of the most dangerous conditions imaginable," said Jim Ritterhoff, cofounder and executive director of the new nonprofit organization called Force Blue. "They have unique skills and training when it comes to moving large objects underwater."
Shortly after hurricanes Irma and Maria struck, NFWF awarded a grant to Force Blue. Moving quickly, the group repaired damage to reefs around Puerto Rico and from Palm Beach, Florida, through Key West and the Dry Tortugas.
"Many of these guys have experienced combat situations, on top of the stresses of technical diving," Ritterhoff said. "We give them another mission, an amazing new mission to help protect and restore some of the world's most beautiful coral reefs."
---
Contributing Partners: U.S. Department of Commerce's National Oceanic and Atmospheric Administration, U.S. Department of the Interior's U.S. Fish and Wildlife Service