Image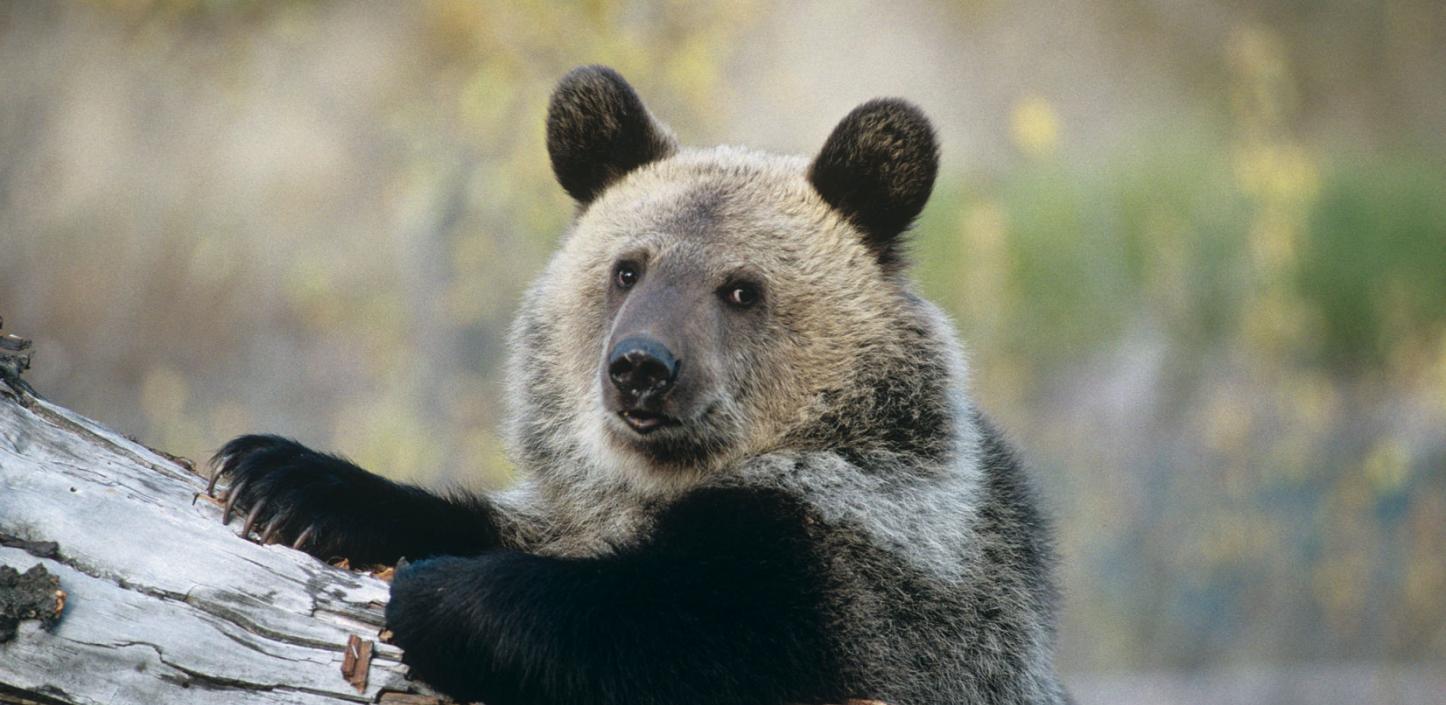 Preventing Conflicts Between People and Bears
In the mountains of northwestern Montana dealing with grizzly bears often requires a personal touch.
Sometimes the bears need to be trapped moved and tracked. And sometimes people need one-on-one attention too. Residents need to bear-proof their trash and install electrified fencing around chicken coops fruit trees and livestock pens. Hikers mountain bikers and hunters need to be able to identify grizzly bears understand their behaviors and take action to avoid risky encounters. 
In the Cabinet-Yaak region of Montana many of these tasks fall to Kim Annis a bear management specialist with the Montana Department of Fish Wildlife and Parks. An expert on carnivore ecology and human-wildlife conflict management Annis has been working since 2007 to keep the peace between grizzlies and people in this rugged region of the Northern Rocky Mountains.
"I help people understand how they can secure the things that attract bears to avoid a conflict," Annis said. "People and bears can amicably coexist. The key to helping recover this grizzly bear population and get them off the Endangered Species list is to work side-by-side with residents."
The program which has been supported by NFWF for 10 years and received a $50000 grant award in 2017 is showing strong signs of success. Over the past decade Annis averaged 96 annual visits to local residences to prevent a human-bear interaction from occurring or to resolve one that had already begun. Since her position was established in 2007 there have been no known human-caused grizzly bear mortalities due to human-related food attractants within the project's boundaries.
NFWF supports Annis' work through its Northern Rockies: Great Migrations and Crucial Corridors Program which focuses on restoring and enhancing habitats and connecting landscapes for some of America's most spectacular animals. 
For bears this includes not only helping them avoid conflicts with humans but also giving them the space they need to move through the seasons and complete their life cycles.
Other efforts supported by the landscape-scale program focus on helping mule deer and pronghorn complete long-distance migrations across a patchwork of public and private lands. These animals often must run a gauntlet of fencing highways energy extraction sites and residential developments. 
NFWF works with a coalition of public and private partners to target the most critical bottlenecks and key linkages in these migrations ensuring the survival of some of the country's most iconic wildlife.
---
Contributing Partners: BNSF Railway, U.S. Fish and Wildlife Service, U.S. Forest Service

Contact: Matt Winter 202-857-0166