Image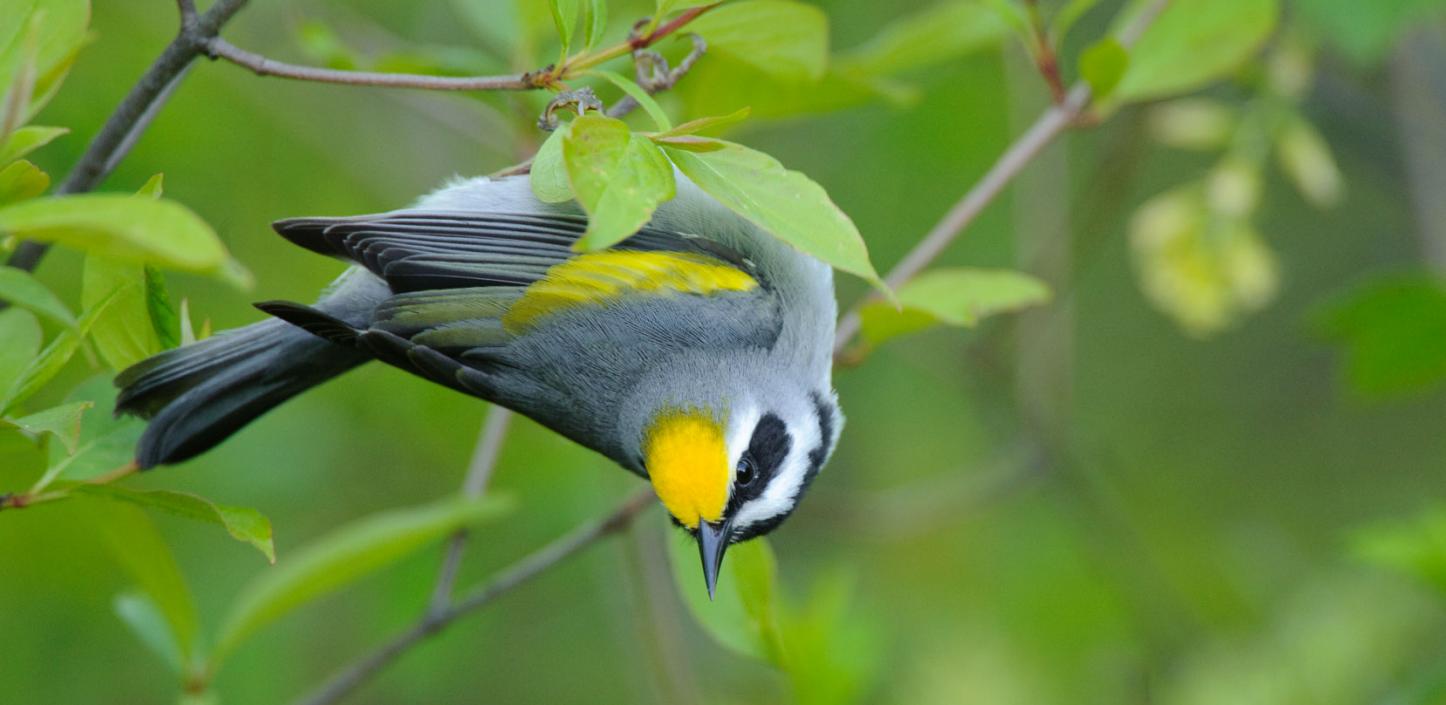 Restoring and Managing Diverse Eastern Forests
---
Aerial images of the Northeast and Great Lakes regions sometimes paint a simple view of forest health.
Such photographs often show rolling hills and mountains covered in a carpet of green canopy. To the untrained eye, this appears to be a healthy forest ecosystem. But to biologists fighting to reverse a staggering decline in the abundance of key species, such uniformity can signal trouble.
"Healthy forest systems include a mosaic of habitats, including grasslands, wetlands, thick patches of young forest and open stands of old growth," said Tony Ferguson, the U.S. Forest Service's director of the northeastern area state and private forestry. "Species often depend on different forest habitats at different stages in their life cycles, and some species are primarily found only in a particular age-class of forest.
"When large expanses of forested landscape aren't managed with biodiversity as a goal, we start to see a dramatic decline in many species. We like to help landowners understand the benefits of managing forested habitats for a suite of game and non-game species."
In the Great Lakes and Northeast regions, some conservation efforts focus on creating and managing for early successional forest areas — tangles of shrubs and young trees and patches of annuals and perennials that would naturally spring up following wildfires, storms and other disturbances. These young forest patches serve as critical breeding and nesting habitats for a number of declining bird species, including the golden-winged warbler and American woodcock. Other imperiled species, including the New England cottontail, depend on such habitats throughout their life cycles.
Despite their importance to forest health and biodiversity, young forests have in many places been replaced by stands of uniformally aged trees.
For nearly a decade, NFWF's Early Successional Forest Initiative has provided critical support to organizations working with large and small landowners to create and manage young forests.
In 2015, the U.S. Department of the Interior recognized NFWF for its role in helping landowners in the Northeast reverse a dramatic decline in the population of the New England cottontail, which had been considered for listing under the Endangered Species Act.
Building on this conservation success, NFWF launched the New England Forest and Rivers Fund in 2015. This new competitive grant program focuses on diverse healthy forest systems and rivers, along with the species and human communities that depend on them.
Contributing partners: U.S. Department of the Interior's U.S. Fish and Wildlife Service; U.S. Department of Agriculture's U.S. Forest Service, and Natural Resources Conservation Service; and Eversource