Image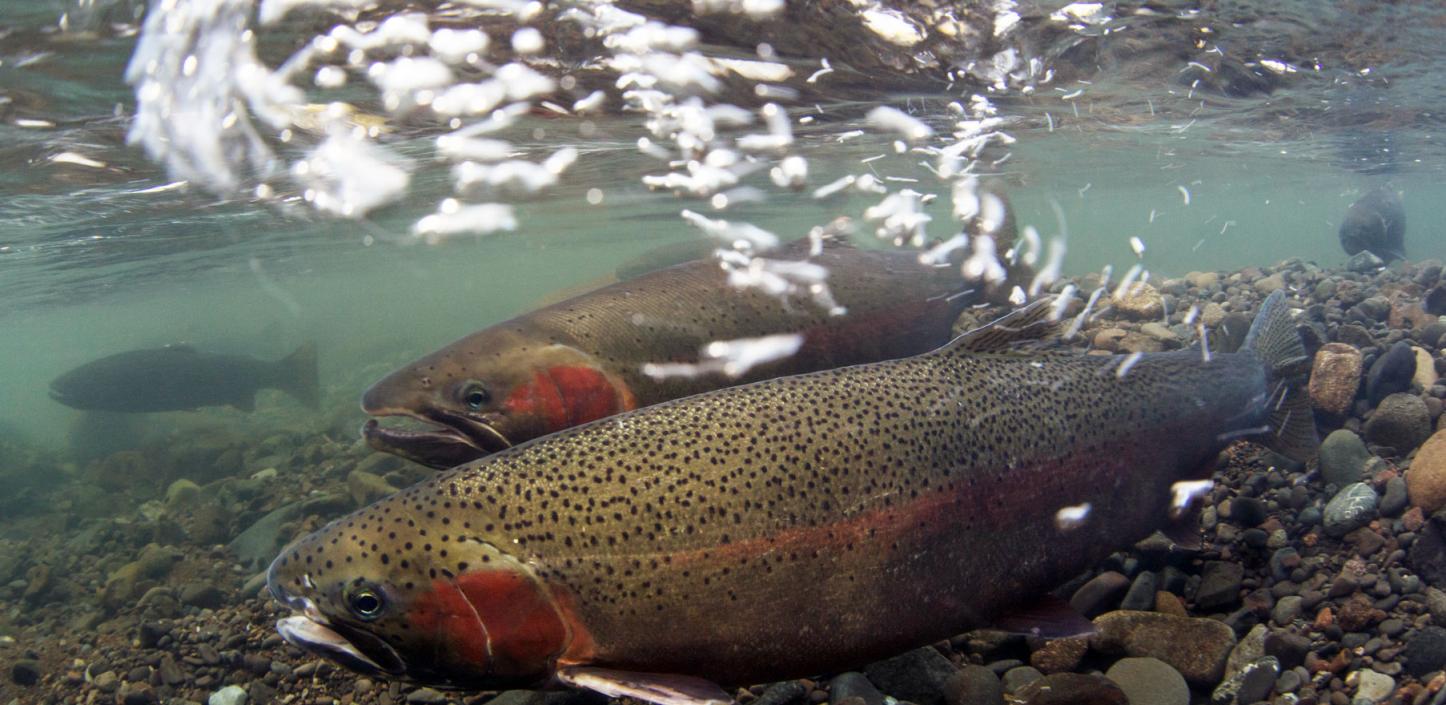 Restoring Land and Water for Wildlife
Many of the most important conservation projects in America today are unfolding on private lands. 
Some projects help families permanently protect natural areas while retaining ownership. Others help farmers more efficiently use fertilizer, or provide timber owners with the resources and expertise needed to restore areas damaged by wildfires. Sometimes an opportunity arises when a property is no longer needed for a particular business purpose, and that land can be returned to nature. 
Such was the case in Carmel, California last year, when a coalition of conservation partners jumped at the chance to acquire and restore 190 acres of a 36-hole golf course along the Carmel River, including 40 acres of primary floodplain and native streamside forest. 
Over the past few generations, the land had evolved from a natural setting to being part of a dairy operation, then later a golf course. The spectacular property provides an opportunity to enhance habitat and water quality for a number of imperiled species, including California red-legged frogs, tricolored blackbirds and South-Central/Southern California Coast steelhead trout. 
Now, thanks to an effort led by The Trust for Public Land, the property and its associated water will be returned to nature. In 2017, NFWF awarded a $200,000 grant to the organization to be used toward the expected $10 million cost of acquiring the property, a sum reached through the support and collaboration of about a half-dozen private and public sources. 
The acquisition will allow the retirement of nearly all water diversion from the golf course, which had reached a peak of about 550 acre-feet per year, the amount used annually by approximately 1,500 households.
"Private lands are the linchpin to conservation efforts across the nation, and especially here in California," said Guillermo Rodriguez, California state director for The Trust for Public Land. "NFWF's support helps us move quickly and decisively when all the pieces fall into place, when we have willing landowners who want to support conservation and the chance to protect and restore ecologically important landscapes and freshwater flows."
The restored property will augment a network of protected land stretching 150 miles from Carmel to San Luis Obispo, providing a critical north-south corridor for wildlife movement. Ownership will be transferred to the Monterey Peninsula Regional Park District, providing a suite of community benefits, including access to the river and the adjacent Palo Corona Regional Park. Project partners also have plans to engage people in conservation through an outdoor classroom and environmental education programs for visitors and school groups. What's more, the restored property will absorb water when the river runs high, protecting downstream communities from flooding.
---
Contributing Partners: Ishiyama Foundation

Contact: Matt Winter 202-857-0166