Image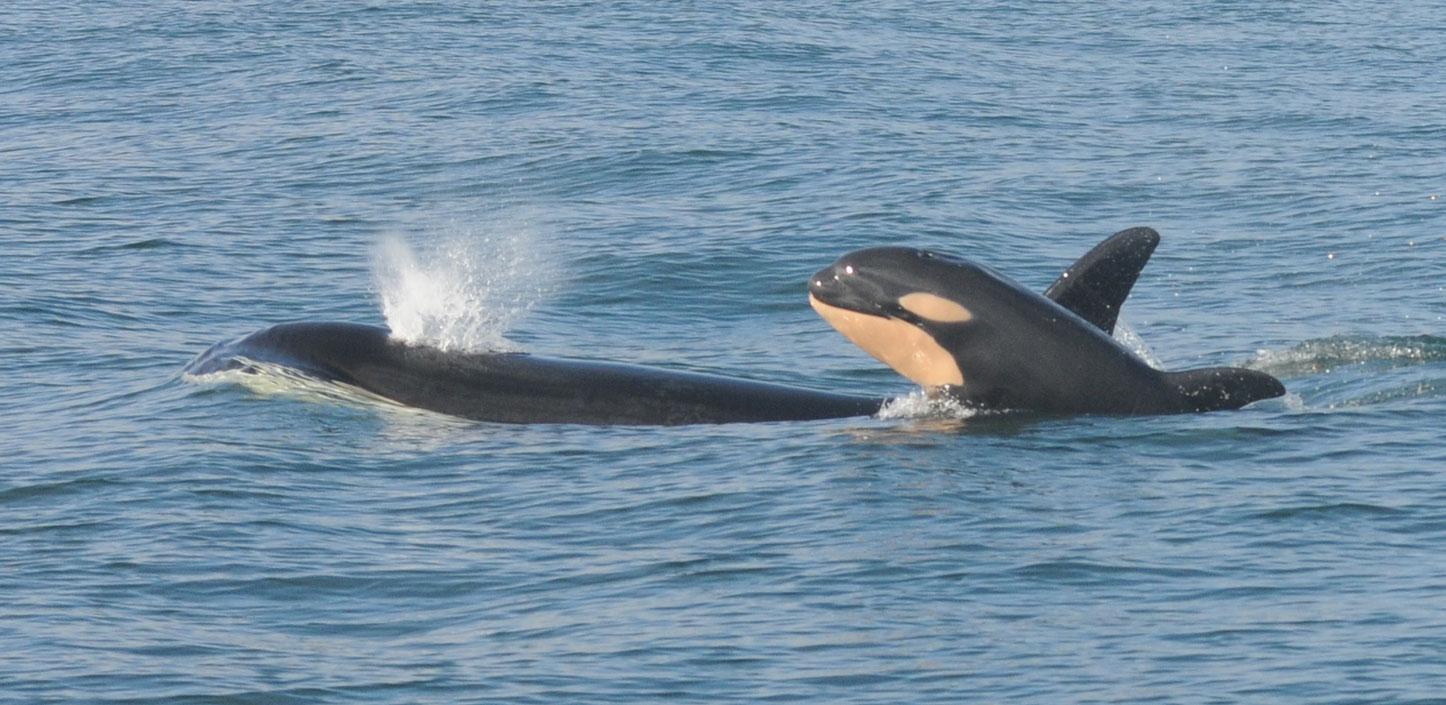 NFWF and Shell Oil Company Launch 'Be Whale Wise' Information Campaign to Support Killer Whales in Puget Sound
---
Retail displays and brochures at nearly 300 Shell service stations in the Puget Sound region will help recreational boaters 'Be Whale Wise'
ANACORTES, WASHINGTON (June 30, 2020) — The National Fish and Wildlife Foundation (NFWF) and Shell Oil Company today announced that starting July 1, Shell service station customers in the Puget Sound region will have the opportunity to learn how to 'Be Whale Wise' and help to support the recovery of the iconic Southern Resident killer whales who spend part of each year in the Puget Sound.
This public education effort will provide information to local boaters about measures they can take to better protect killer whales, which can also be found by visiting the Be Whale Wise website at www.bewhalewise.org, where the latest guidance and information is available for all recreational boaters.
Boating traffic and sounds from boat engines can impact whale behavior and reduce their hunting success. The low numbers of this population and their lack of recovery, even under management protection, has prompted enhanced boating regulations in both the U.S. and Canadian waters to reduce these stressors to the whales. These regulations are dynamic and can be different across the border, so it is important for boaters to be up-to-date before they head out on the water this summer. Shell and NFWF have partnered with the Be Whale Wise initiative which maintains current information throughout the Salish Sea. 
Shell also supports NFWF's Killer Whale Research and Conservation Program (KWRCP), in partnership with SeaWorld Entertainment, Inc., the U.S. Fish and Wildlife Service, and NOAA. Additional information about the program can be found here and a short video about the KWRCP can be viewed here.  
Southern Resident killer whales were listed as endangered in 2005, and NOAA Fisheries has highlighted the population as one of eight national "Species in the Spotlight," at greatest risk of extinction. 
About the National Fish and Wildlife Foundation
Chartered by Congress in 1984, the National Fish and Wildlife Foundation (NFWF) protects and restores the nation's fish, wildlife, plants and habitats. Working with federal, corporate and individual partners, NFWF has funded more than 5,000 organizations and generated a total conservation impact of $6.1 billion. Learn more at www.nfwf.org.
About Shell Oil Company
Shell companies have operations in more than 70 countries and territories with businesses including oil and gas exploration and production; production and marketing of liquefied natural gas and gas to liquids; manufacturing, marketing and shipping of oil products and chemicals and renewable energy projects. Over the past 100 years, Shell has helped preserve and protect habitat and species through hundreds of conservation projects and initiatives. Collaborating with key organizations and environmental NGOs has enabled Shell to leverage its efforts to ensure the highest possible impact – including the protection of more than 13 million acres of wetlands.
###
Contact: 
Rob Blumenthal, 202-857-0166, rob.blumenthal@nfwf.org 
Laura Castle, 832-337-7324, Laura.Castle@shell.com