Image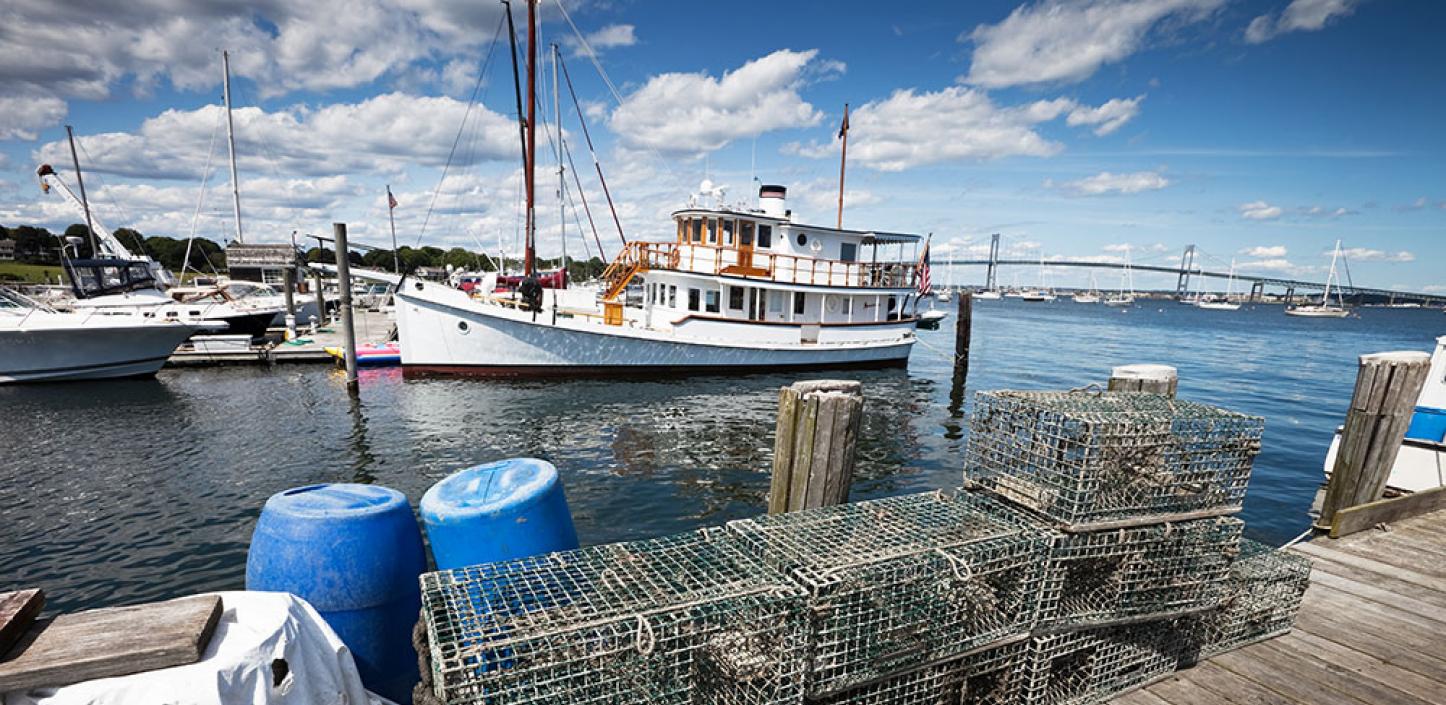 NFWF Announces $3.9 Million in Grants to Support Electronic Technologies in U.S. Fisheries
---
14 grants awarded to improve fisheries data collection, review and management in 10 fisheries
​WASHINGTON, D.C. (December 11, 2019) – The National Fish and Wildlife Foundation (NFWF) and NOAA today announced $3.9 million in grants to implement electronic monitoring and reporting projects and catalyze modernization of data management systems for fisheries in 13 states and at the national level. 
The grants were awarded through the Electronic Monitoring and Reporting Grant Program (EMR), a partnership between NFWF, NOAA, the Walton Family Foundation and the Kingfisher Foundation. The grants will generate $5.7 million in matching contributions for a total conservation impact of $9.6 million. 
"The 14 projects announced today will engage both commercial and recreational fishers to help implement sustainable fishing solutions using the latest electronic technologies," said Jeff Trandahl, executive director and CEO of NFWF. "These grants will directly support the health and long-term sustainability of U.S. fisheries by increasing the number of vessels using electronic technologies and by improving data collection, review and storage." 
The 14 grants will enhance monitoring and data management systems in 10 fisheries in Alaska, California, Florida, Hawaii, Louisiana, Maine, Maryland, Massachusetts, New Hampshire, Rhode Island, Texas, Virginia, and Washington. The funded projects will improve fisheries reporting and monitoring, develop tools to reduce the cost of collection and review of electronic data, and engage stakeholders around the country through communication and sharing of lessons learned on electronic technologies across regions. 
"Electronic monitoring and reporting advancements will continue to improve the United States fisheries management that is world-renowned as a model of success," said Chris Oliver, Assistant Administrator for NOAA Fisheries. "We are excited to continue to partner with NFWF in support of both our nation's fish and our fishermen."
"Fish are a major source of food and work for millions in this country," said Moira Mcdonald, interim director of the Walton Family Foundation Environment Program.  "Better monitoring means that fishermen and other stakeholders alike will be able to better understand fish populations and how to keep them healthy – which in turn, is also good for fishermen and communities.  This is a win-win."
This year's EMR Grant Program recipients include:
Aleutians East Borough ($531,217) will increase electronic monitoring for discard compliance in the small vessel Pollock mid-water trawl fleet in the western Gulf of Alaska. The project will install electronic monitoring systems onboard vessels, develop compliance plans for these vessels, conduct shore based counts of salmon bycatch and develop cost-effective data management tools. (AK)
New England Marine Monitoring ($246,989) integrate existing artificial intelligence algorithms into electronic monitoring review, transmission, and storage workflows  to reduce program costs. The project will advance the artificial intelligence used in the New England Groundfish electronic monitoring fisheries to automate catch accounting and streamline data storage thus addressing management priorities. (MA, ME, NH, RI)
Pfleger Institute of Environmental Research ($172,863) will compare and document the efficacy and feasibility of electronic monitoring to document catch and bycatch in the California deep-set buoy fishery. The project will directly compare traditional human observers and camera-based electronic monitoring to assess costs, improve the potential for monitoring small vessels and meet regulatory requirements while maintaining full accountability in the developing fishery. (CA)
A complete list of the 2019 grants made through the EMR Grant Program is available here​.
The EMR Grant Program was established in 2015 to advance NOAA's sustainable fisheries goals to partner with fishermen and other stakeholders, state agencies and Fishery Information Networks to integrate technology into fisheries data collection and observations. To date, the program has awarded more than $17.7 million to 57 projects in U.S. fisheries with a total conservation impact of $45.4 million including matching contributions. Congress appropriated $3.5 million to NOAA Fisheries for this program in 2019.
For more information about the Electronic Monitoring and Reporting Grant Program or to download the 2019 Grant Slate, visit www.nfwf.org/fisheriesfund​.
About the National Fish and Wildlife Foundation
Chartered by Congress in 1984, the National Fish and Wildlife Foundation (NFWF) protects and restores the nation's fish, wildlife, plants and habitats. Working with federal, corporate and individual partners, NFWF has funded more than 4,500 organizations and generated a conservation impact of more than $5.3 billion. Learn more at www.nfwf.org.
About the National Oceanic and Atmospheric Administration
NOAA's mission is to understand and predict changes in the Earth's environment, from the depths of the ocean to the surface of the sun, and to conserve and manage our coastal and marine resources. Join us on Twitter, Facebook, Instagram and our other social media channels.
About the Walton Family Foundation
The Walton Family Foundation is, at its core, a family-led foundation. Three generations of the descendants of our founders, Sam and Helen Walton, and their spouses, work together to lead the foundation and create access to opportunity for people and communities. We work in three areas: improving K-12 education, protecting rivers and oceans and the communities they support, and investing in our home region of Northwest Arkansas and the Arkansas-Mississippi Delta. In 2018, the foundation awarded more than $595 million in grants in support of these initiatives. To learn more, visit waltonfamilyfoundation.org and follow us on Facebook, Twitter and Instagram.
About the Kingfisher Foundation
The Kingfisher Foundation works to implement sound fishery management rules and methods that align long term economic prosperity for fishers with good stewardship and sustainable fishing. Themes include rebuilding fish populations, implementing secure access rights, harnessing technology innovations and modern information policies for cost effective data driven monitoring, management and accountability of commercial and recreational fisheries. The foundation supports NFWF's Electronic Monitoring and Reporting Program, which aims to develop and implement electronic technology to improve the timeliness and quality of fisheries data, expand access and availability of data, and increase knowledge of fisheries management and science. 
###