Image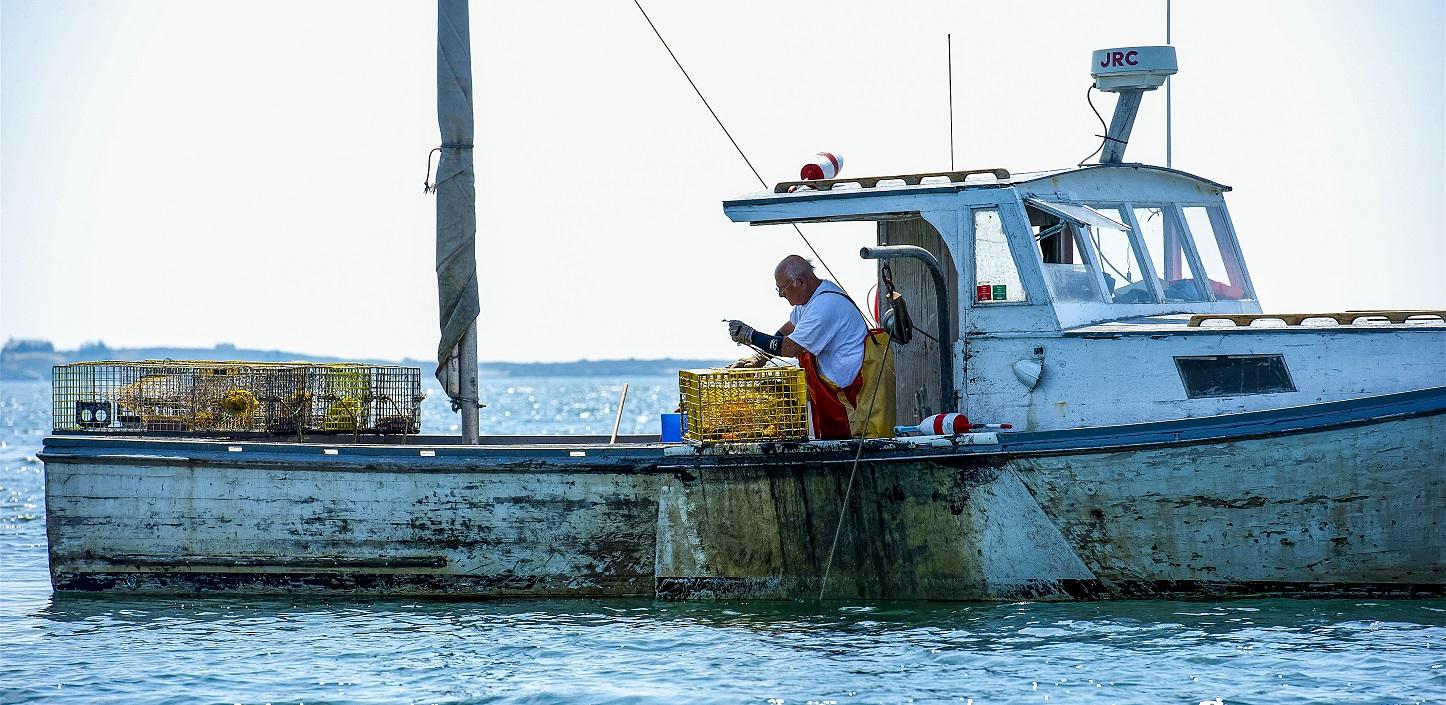 NFWF Announces Release of a New Request for Proposals for the New England Gear Innovation Fund
---
Up to $18 million is available to support innovative gear advancement in New England
WASHINGTON, D.C. (April 27, 2023) – The National Fish and Wildlife Foundation (NFWF) announces the release of the 2023 Request for Proposals (RFP) for a new program under the Fisheries Innovation Fund (FIF), the New England Gear Innovation Fund. This RFP provides competitive grant funding to projects driving development and adoption of innovative gear technologies that remove vertical lines in New England fisheries such as the lobster fishery. The FIF New England Gear Innovation Fund is a public-private partnership between NFWF and NOAA.
"The New England Gear Innovation Fund continues NFWF's work of fostering innovation and enhancing conservation in U.S. fisheries," said Jeff Trandahl, executive director and CEO of NFWF. "The grants made possible by this funding opportunity should make significant steps towards the coexistence of vibrant New England fisheries and the North Atlantic right whale."
The program seeks proposals that will work in New England fixed gear fisheries or with demonstrated applicability to those fisheries. The funding priorities of the New England Gear Innovation Fund include two areas of focus. The first is developing, testing, or deploying innovative gear that reduces entanglement risk, including work on gear geolocation, integration into fishing practices, and gear interoperability. The second is engaging with fishermen to participate in developing, testing, and voluntarily adopting innovative gear.
"This collaboration with our partners at the National Fish and Wildlife Foundation will accelerate the research and development of ropeless fishing gear, an important piece of our Road to Recovery for North Atlantic right whales," said Janet Coit, Assistant Administrator for NOAA Fisheries. "NOAA is working closely with states and lobstermen to pilot gear technologies, and this grant program will broaden our reach and spur innovations to support the lobster and crab industries." 
Supporting the development, testing, and implementation of innovative gear is a vital step to address the lethal and sublethal impacts of fishing gear entanglement on endangered North Atlantic right whales, who travel through prime fishing grounds along the East Coast of North America.
Additional information on how to apply and program priorities can be found in the RFP here.
Interested applicants should keep the following information in mind:
NFWF is hosting a Pre-Proposal Applicant Webinar on May 2, 2023, at 3:00 PM Eastern Time. Register here.
Pre-proposals are due no later than May 22, 2023, by 11:59 PM Eastern. Please see the RFP for additional information on submission timing.
Full proposals are by invite only, so all interested applicants must submit a pre-proposal. Full proposals must be submitted no later than July 13, 2023, at 11:59 Eastern Time.
###

Contact:
Rob Blumenthal, 202-857-0166, rob.blumenthal@nfwf.org