Image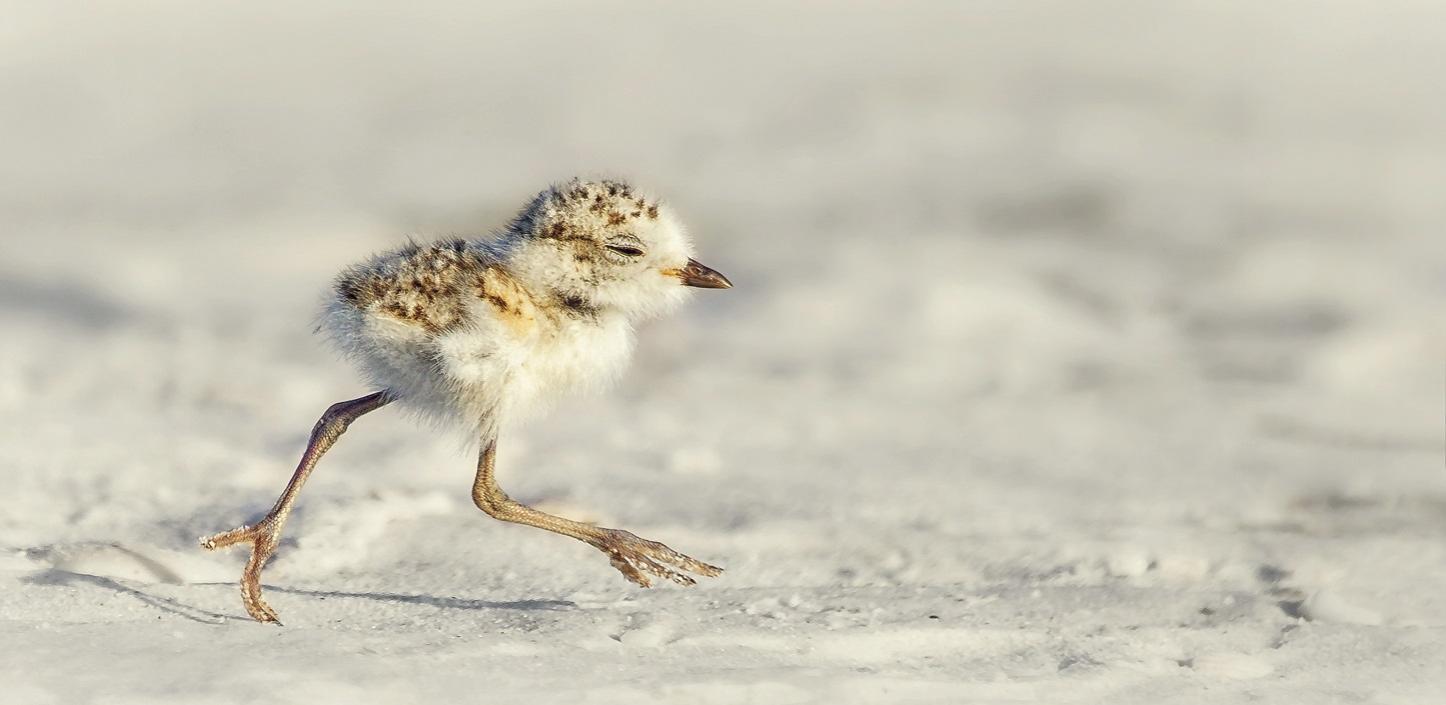 NFWF Approves Funding to Continue Shorebird and Seabird Conservation in Florida
---
Foundation announces nearly $15 million award from the Gulf Environmental Benefit Fund
WASHINGTON, D.C. (November 17, 2023) – The National Fish and Wildlife Foundation (NFWF) today announced the award of $14.9 million from its Gulf Environmental Benefit Fund (GEBF) to the State of Florida and Audubon Florida to extend implementation of successful shorebird and seabird conservation strategies for an additional nine years. This award leverages an additional investment of $15 million from the Natural Resource Damage Assessment (NRDA) program.
This third phase of Florida's Shorebird and Seabird Program will continue and expand upon successful shorebird conservation work supported by NFWF's GEBF since 2016. The overall goal is to establish a statewide program to increase the population levels of five focal beach-nesting bird species (American oystercatcher, black skimmer, least tern, Wilson's plover, and snowy plover) by 10 percent by 2029, while also benefitting an additional 21 species of shorebirds. As in earlier phases, Audubon Florida, the Florida Fish and Wildlife Conservation Commission (FWC), and the Florida Fish and Wildlife Research Institute (FWRI) will continue to employ successful strategies to reduce human disturbance, manage habitat and predation, support data collection and dissemination, and improve regulatory coordination.
"This award completes NFWF's significant Gulf Environmental Benefit Fund investments supporting shorebird conservation in the state of Florida," said Jeff Trandahl, executive director and CEO of NFWF. "These comprehensive strategies have resulted in the reversal of long-term declines for several focal species, and this work remains the most effective and efficient means to achieve meaningful positive change for these important shorebird species impacted by the Deepwater Horizon oil spill."
With this new award, Audubon will continue to recruit, train, and manage up to 600 volunteers annually at priority beach- and rooftop-nesting sites in Florida. Audubon and FWC will continue to conduct regular nesting bird surveys at all historically occupied sites and more frequent surveys at active nesting sites from mid-February through the end of nesting season. This data will continue to inform focal species' population estimates and trends. NRDA Trustees awarded $15 million to leverage the GEBF award and fully fund the program through 2032. Partners continue to work to identify long-term funding to support these conservation-dependent avian species.
About the National Fish and Wildlife Foundation
The National Fish and Wildlife Foundation (NFWF) works with the public and private sectors to sustain, restore and enhance the nation's fish, wildlife, plants and habitats for current and future generations. Chartered by Congress in 1984, NFWF has grown to become the nation's largest private conservation grant-maker, funding more than 21,600 projects and generating a total conservation impact of $8.1 billion. NFWF is an equal opportunity provider. Learn more at www.nfwf.org. 
###
Contact:
Rob Blumenthal, (202) 595-2457, rob.blumenthal@nfwf.org