Image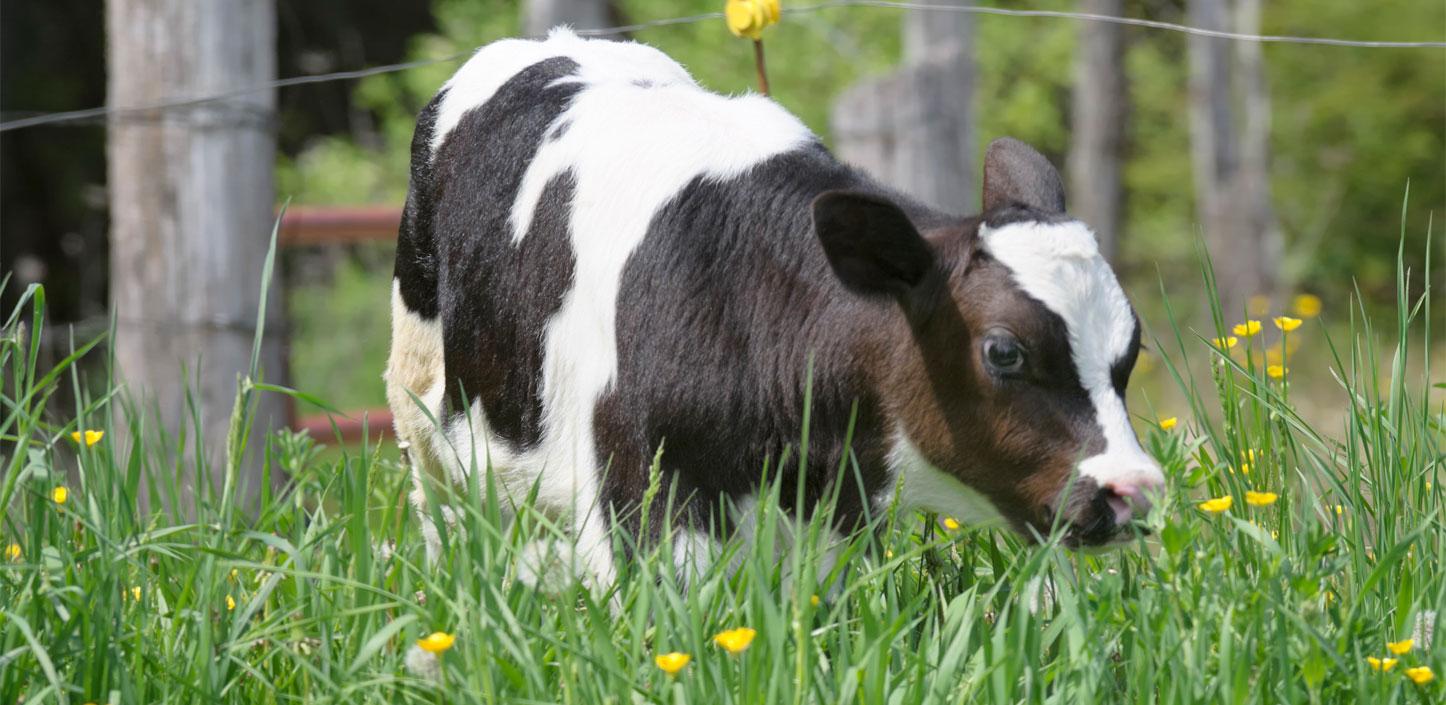 NFWF, NRCS and Truterra, LLC Announce Nearly $600,000 in Grants to Increase Conservation Resources Available to Farmers in Indiana and Iowa
---
Investments will deploy conservation specialists alongside agriculture retailers to accelerate adoption of on-farm conservation practices
WASHINGTON, D.C. (January 12, 2021) – The National Fish and Wildlife Foundation (NFWF) today announced nearly $600,000 in grants to help provide farmers in Indiana and Iowa with the technical resources they need to advance conservation on their farms. This investment is being matched with $752,000 in grantee contributions, for a total on-the-ground impact of more than $1.35 million.
These grants are funded through a public–private partnership between NFWF, the USDA's Natural Resources Conservation Service (NRCS), and Truterra, LLC, the sustainability business at Land O'Lakes, Inc., one of America's largest farmer-owned cooperatives. This collaboration is committed to advancing private-sector delivery of on-farm stewardship that generates benefits for farmers, their agricultural retailers and the delivery of NRCS conservation programs. 
The two grants announced today support an innovative model that deploys conservation specialists alongside agricultural retailers, who serve as farmers' trusted advisors. Working in concert with local NRCS offices, they will build knowledge and capacity to speed the adoption of conservation practices on private working lands in Indiana and Iowa. Complementing grants previously awarded in the spring, these new investments further advance the goal of building a national network of technical experts to improve conservation delivery and customer service for farmers while strengthening partnerships with NRCS.
"These grants bring more partners to the table for locally led delivery of conservation," said Kevin Norton, acting chief of the Natural Resources Conservation Service. "Farmers working with trusted advisors like Pheasants Forever, Iowa Agriculture Water Alliance, conservation districts and retailers such as these are a positive step in meeting the agriculture community's conservation needs." 
"Historically there has been a gap in the countryside between the ag retailer, the farmer's trusted source of agronomic production advice, and the local conservation district, the expert source for conservation advice," said Jason Weller, vice president of Truterra. "This innovative program helps bridge that gap by bringing these two critical resources closer together in shared service of environmental, economic and social sustainability."
"Farmers care deeply about being good stewards of their lands, and they often rely on guidance from trusted agricultural advisors to make the best decisions for their farms," said Jeff Trandahl, executive director and CEO of NFWF. "These grants will help ensure farmers can access the technical expertise they need as they look to incorporate new conservation practices into their operations."
With contributions from NRCS and agricultural retailers Ceres Solutions (Indiana) and Cooperative Farmers Elevator (Iowa), the grants will support two technical assistance positions that will:
Serve as dedicated in-house conservation specialists, co-located with ag retailers, training agronomists on how to include conservation practices in day-to-day services to farmers;
Provide farmer outreach and lead training sessions with farmers and landowners;
Connect local ag retailers and their customers with state and local conservation partners, including NRCS and local Soil & Water Conservation District offices;
Serve as experts on federal programs included in the Conservation Title of the Farm Bill.
Providing Technical Assistance to Farmers to Increase Sustainability and Profitability (Indiana)
Grantee: Pheasants Forever
Grant Award: $308,109 
Grantee Match: $258,109 
Total Impact: $566,218
Grant Description: A conservation specialist will work in partnership with Ceres Solutions to provide landowners with sustainable technical assistance that helps deliver important conservation outcomes while improving the farm's bottom line. The project will provide voluntary training to producers by running workshops, demonstrations and other engagement events that highlight conservation opportunities and their potential benefits for farm operations and economics. 
Leveraging a Conservation Agronomist to Increase On-Farm Sustainability and Profitability (Iowa)
Grantee: Iowa Agriculture Water Alliance
Grant Award: $289,973 
Grantee Match: $494,400 
Total Impact: 784,373
Grant Description: A conservation agronomist will work in coordination with Iowa Agriculture Water Alliance, Cooperative Farmers Elevator and the Iowa Soybean Association to support the adoption of conservation practices among farmers in northwest Iowa. The project will help to educate farmers about the economic, agronomic and environmental benefits of conservation practices, enroll volunteer participants in public conservation programs, and improve management on participating farmlands.
"At Ceres Solutions, we are looking forward to having a Conservation Agronomist work with our staff," said Betsy Bower, agronomist for Ceres Solutions. "This specialist will allow us to provide more in-depth conservation practice help and consultation on the farm for our customers who are ready to take the next step on their farm."
"Having a Conservation Specialist at Cooperative Farmers Elevator will bring value to our staff and growers," said Don Harberts, VP of agronomy at Cooperative Farmers Elevator. "This specialist will help us ensure our growers are prepared to participate in emerging markets and, most importantly, protect and preserve their land for generations to come."
About the National Fish and Wildlife Foundation
Chartered by Congress in 1984, the National Fish and Wildlife Foundation (NFWF) protects and restores the nation's fish, wildlife, plants and habitats. Working with federal, corporate and individual partners, NFWF has funded more than 5,000 organizations and generated a total conservation impact of $6.1 billion. Learn more at www.nfwf.org. 
About the Natural Resources Conservation Service
The Natural Resources Conservation Service (NRCS), is an agency of the U.S. Department of Agriculture that provides one-on-one, personalized advice on the best solutions to meet the unique conservation and business goals of those who grow our nation's food and fiber. NRCS helps landowners make investments in their operations and local communities to keep working lands working, boost rural economies, increase the competitiveness of American agriculture, and improve the health of our air, water, and soil. NRCS also generates, manages, and shares the data, research and standards that enable partners and policymakers to make decisions informed by objective, reliable science. In simpler terms, NRCS's focus is "Helping People Help the Land." For more information, visit www.nrcs.usda.gov. 
About Truterra, LLC
Truterra (formerly Land O'Lakes SUSTAIN) is a leading stewardship solutions provider, advancing and connecting sustainability efforts throughout the food system with scale – from farmers to ag retailers to partners like food companies. Truterra positions farmers for success by providing them tools and resources to establish stewardship baseline and track progress on every field they farm. The Truterra™ network brings together the best in agricultural technology and on-farm business management to drive sustainability across the food system, feeding people, safeguarding the planet and supporting farmer livelihoods. Truterra was launched in 2016 by Land O'Lakes, Inc., a member-owned cooperative that spans the spectrum from agricultural production to consumer foods.  
###
Contact: 
Rob Blumenthal, 202-857-0166, rob.blumenthal@nfwf.org