Image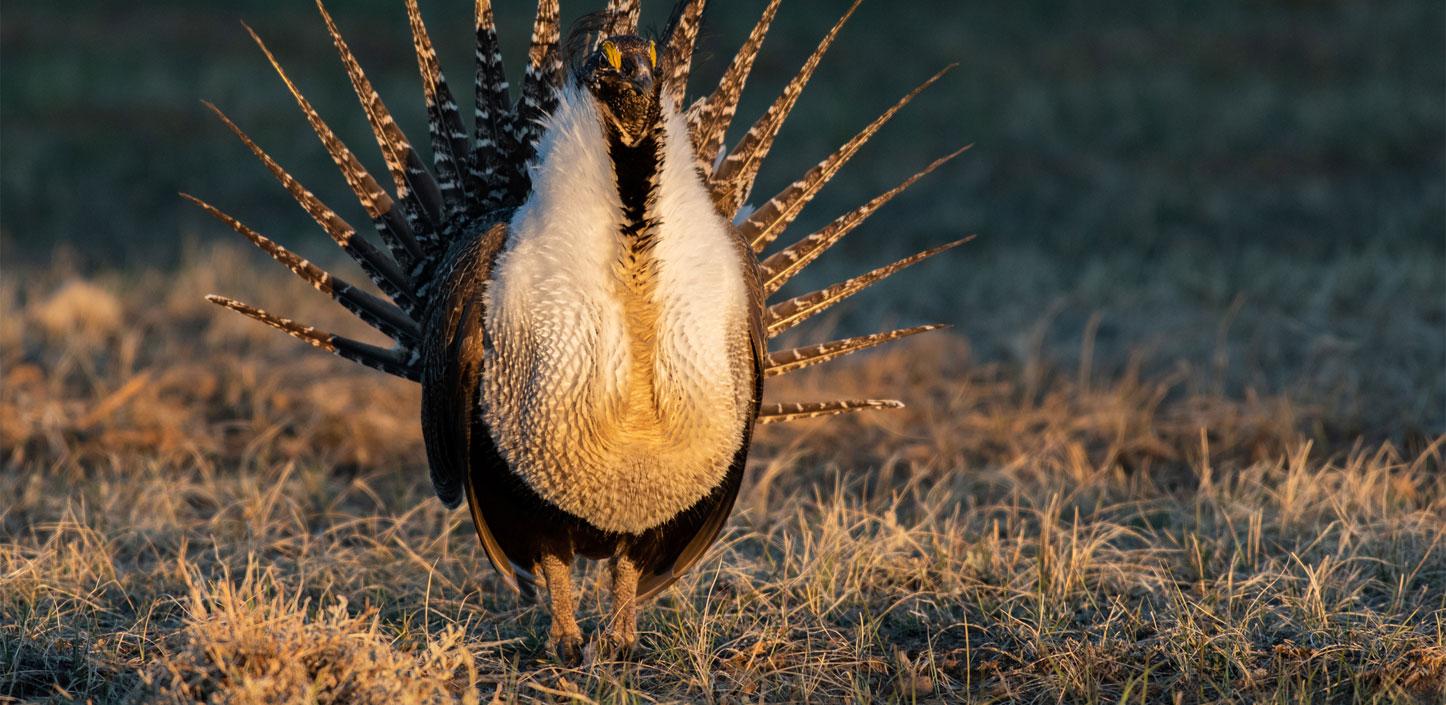 NFWF's Northern Great Plains Program Announces Nearly $4 Million in New Conservation Grants
---
Grants support monitoring and conservation efforts for species adapted to vast grassland habitat of Northern Great Plains
WASHINGTON, D.C. (June 16, 2020) –The National Fish and Wildlife Foundation (NFWF) today announced nearly $4 million in grants to help protect vital grassland habitat throughout the Northern Great Plains. The 16 grants will support the restoration and management of grasslands benefitting agricultural and ranching operations, and wildlife including pronghorn, black-footed ferret, greater sage-grouse and grassland-nesting birds. Today's grants will generate $4.9 million in matching contributions for a total conservation impact of $8.9 million.
The grants were awarded through the Northern Great Plains Program, a partnership between NFWF and Margaret A. Cargill Philanthropies, the Avangrid Foundation, Noble Energy, the U.S. Department of Agriculture's Natural Resources Conservation Services (NRCS), the U.S. Fish and Wildlife Service, the U.S. Forest Service and the Bureau of Land Management. 
This vast region faces threats including loss of habitat, development, invasive species and a lack of capacity to manage the grasslands. NFWF's Northern Great Plains Program works with willing private landowners and local partners to address these challenges by conserving and restoring native prairie and wildlife while also benefitting local ranching and tribal communities.
"Grasslands in North America are a unique and critically important ecosystem that faces numerous threats," said Jeff Trandahl, executive director and CEO of NFWF. "Working with private landowners and local partners on a voluntary basis, the Northern Great Plains Program will help to conserve the last stretches of intact, native grassland in North America, benefiting species including big game animals, black-footed ferrets, and numerous grassland birds."
This year's awards include projects in Montana, Nebraska, North Dakota, South Dakota, Wyoming and Saskatchewan, Canada. These projects will work with local and state grazing groups to incorporate wildlife-friendly management and restoration practices into ranch planning efforts. Awarded projects will contribute to region-wide grassland bird monitoring efforts that examine species' response to management and conservation activities in order to mitigate plague, and improve management of the endangered black-footed ferret. 
"The projects supported by the 16 grants announced today are a significant investment in conservation for the Northern Great Plains Program, including permanently protecting important grasslands with conservation easements, grassland restoration and improved management efforts for the benefit of grassland wildlife such as pronghorn and greater sage-grouse, as well as agricultural operations and ranching," said Tom Watson, state conservationist for NRCS in Montana. "We are excited about this partnership that also builds capacity with various conservation partners in eastern Montana."
Working through partnerships, the Northern Great Plains Program's goal is to directly maintain or improve 5 million acres of interconnected, native grasslands in focal areas within the Northern Great Plains in order to sustain healthy populations of grassland-obligate species while fostering sustainable livelihoods and preserving cultural identities.
A complete list of the 2020 grants made through the Northern Great Plains Program is available here.    
About the National Fish and Wildlife Foundation
Chartered by Congress in 1984, the National Fish and Wildlife Foundation (NFWF) protects and restores the nation's fish, wildlife, plants and habitats. Working with federal, corporate and individual partners, NFWF has funded more than 5,000 organizations and generated a total conservation impact of $6.1 billion. Learn more at www.nfwf.org.
About the Natural Resources Conservation Service 
Since 1935, the Natural Resources Conservation Service has helped America's private landowners and managers conserve their soil, water, and other natural resources. NRCS provides technical assistance based on sound science and offers financial assistance for many conservation activities.
###
Contact: 
Rob Blumenthal, 202-857-0166, rob.blumenthal@nfwf.org