Image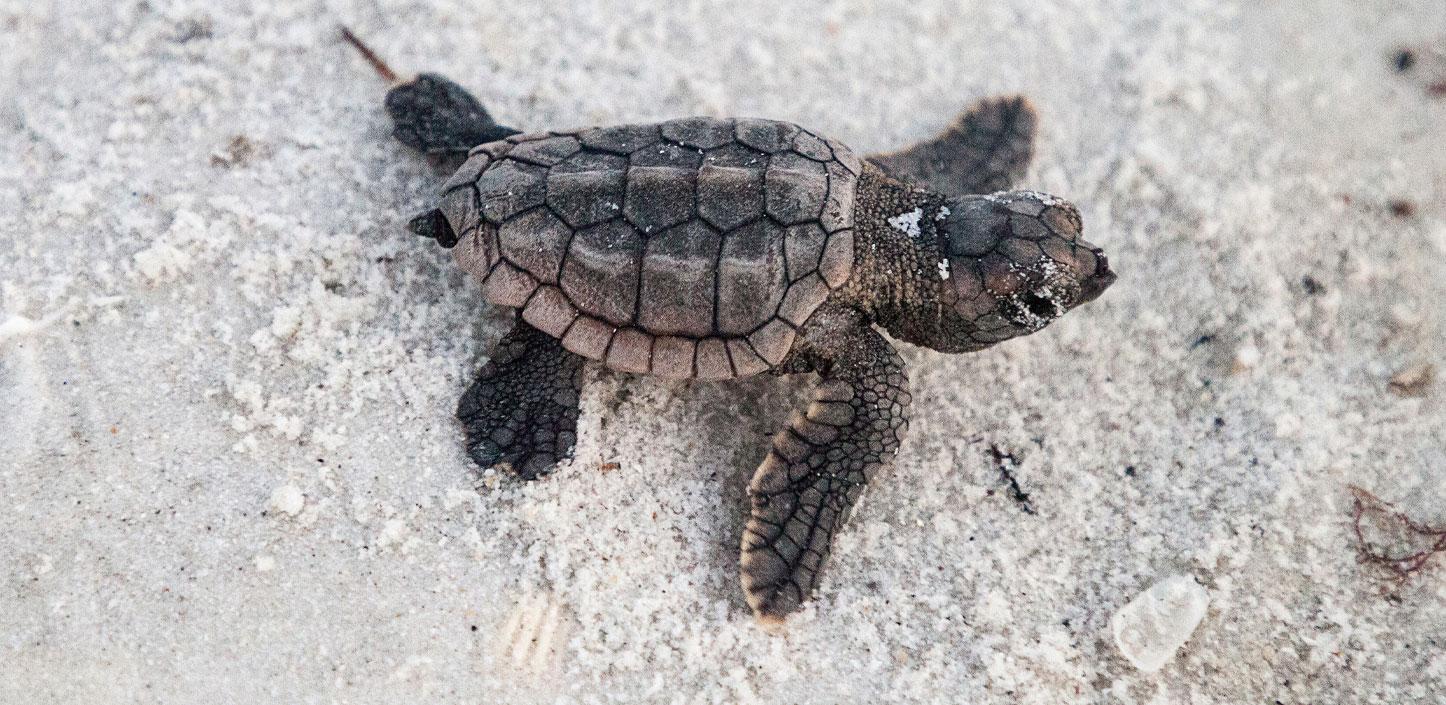 Ten years after the Deepwater Horizon oil spill
---
Statement from Jeff Trandahl, Executive Director and CEO of the National Fish and Wildlife Foundation
Ten years ago today, the Deepwater Horizon oil rig exploded in the Gulf of Mexico, claiming 11 lives and unleashing the largest oil spill in the history of the United States. For close to three months, oil gushed from the failed well on the seabed, wreaking ecological and economic havoc across the Gulf of Mexico and Gulf Coast states. 
In the 10 years since the tragedy of the Deepwater Horizon oil spill, the National Fish and Wildlife Foundation (NFWF) has played a key role in the restoration of Gulf Coast natural resources harmed by the spill.
NFWF created the Gulf Environmental Benefit Fund (GEBF) in 2013 with funds resulting from plea agreements between the U.S. Department of Justice and BP and Transocean. Provisions within the agreements directed a total of $2.54 billion to NFWF over a five-year period to be used to support natural resource projects in each of the five Gulf States.
Working with the states, federal agencies and other conservation partners, NFWF has already awarded more than $1.4 billion to support projects that are making a difference for wildlife and habitats on a landscape scale. And, the benefits realized through these projects have enhanced the quality of life for local communities throughout Alabama, Florida, Louisiana, Mississippi and Texas.
Our efforts to date have bolstered populations of sea turtles and marine mammals, promoted sustainable fisheries, reversed declines in Gulf Coast bird populations, and conserved vital coastal habitats that will sustain these conservation outcomes for generations to come.
In addition to projects NFWF has funded through the GEBF, the Foundation has also been able to leverage those projects with investments from other programs and partners, including the USDA's Natural Resource and Conservation Service, NOAA and several of our corporate partners. Such investments also strengthen coastal resilience and private lands stewardship, all of which contribute to a healthier Gulf Coast. 
Ten years later, much work remains to be done to ensure the wildlife and communities of the Gulf Coast recover fully from Deepwater Horizon. But today, thanks to our partners and the many projects NFWF supports, these communities can look forward to a more resilient and sustainable future.
While much has changed in the past 10 years, one thing has not: the National Fish and Wildlife Foundation remains deeply committed to ensuring that the resources we have been entrusted with will be used to create a better future for wildlife, habitats and the residents of the Gulf Coast.
In closing, today our nation finds itself in the midst of another crisis, this one of global proportions. Those of us who were involved in the recovery effort following the Deepwater Horizon tragedy know that with a shared vision, strategic planning, innovation and working together, we can and will rise to meet the challenges posed by the dramatic spread of the coronavirus and COVID-19.
Please stay safe.