Image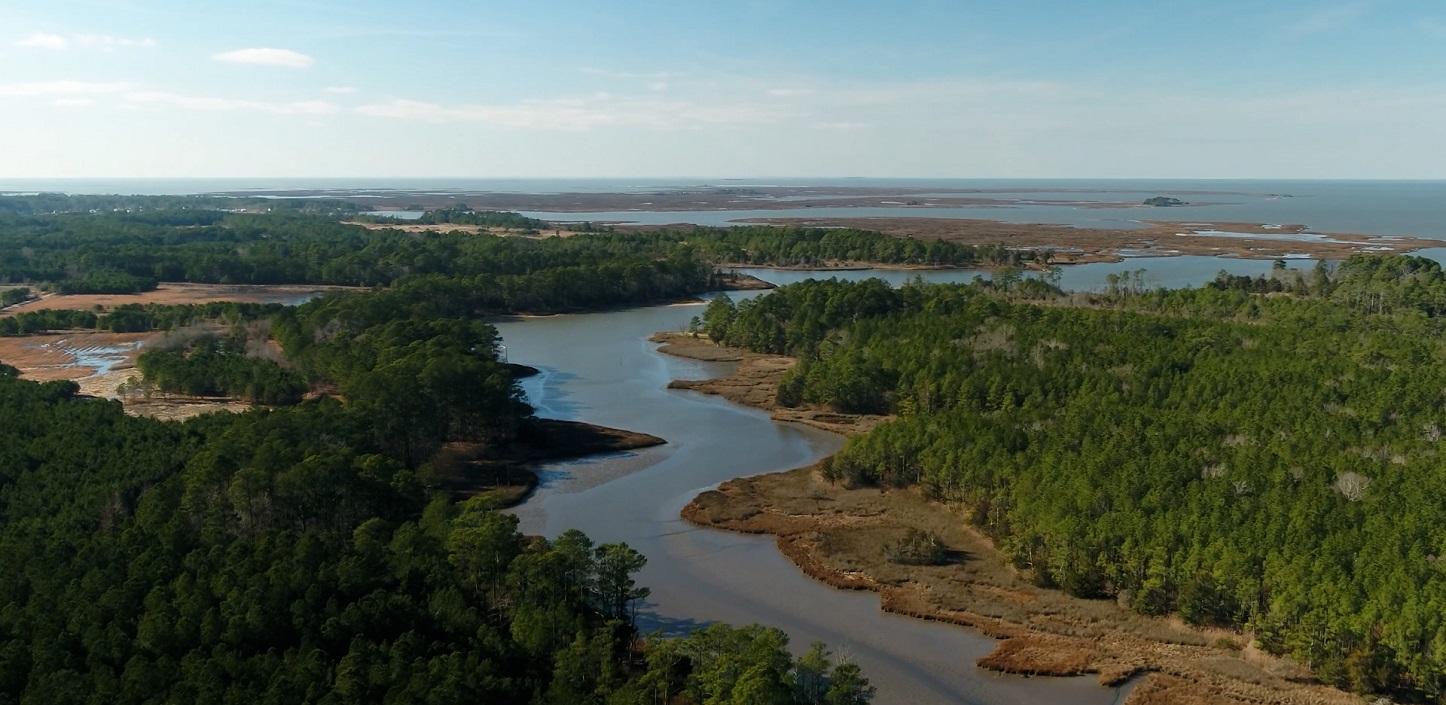 Acres for America in Virginia (2022)
In 2022, Walmart's Acres for America program supported two major land conservation initiatives in Virginia.
In a remote, forested area of Virginia's Eastern Shore, Governor Ralph Northam joined conservation organizations, advocates and invited guests to dedicate an expansion of the Doe Creek Wildlife Management Area. 
Approximately 8,000 acres of land will be conserved forever in this major expansion of the Doe Creek WMA, which formerly included 447 acres composed mostly of upland pine and hardwood forest.
"The Doe Creek expansion is actually a fantastic land conservation opportunity," said Ryan Brown, executive director for Virginia Department of Wildlife Resources (DWR), following an event commemorating the expansion. He noted the effort directly supports DWR's mission to conserve native wildlife and critical habitats, connect people to Virginia's natural resources, and protect these resources for generations to come.
The Doe Creek WMA not only provides critical habitat for white-tailed deer, waterfowl species and eastern wild turkeys, it is also a destination for outdoor recreation and tourism. 
"For companies like Walmart to recognize the importance of the people living here on the Eastern Shore having productive lives… [it] feeds into the economy and makes it a better place to live, work, and raise our families," said Governor Ralph Northam.
Across the Bay, the Rappahannock Tribe re-acquired 465 acres at Fones Cliffs, a sacred site to the Tribe located on the eastern side of the Rappahannock River in Virginia, with support from Acres for America, the U.S. Fish and Wildlife Service and the Chesapeake Conservancy.
An emotional ceremony celebrating the acquisition featured remarks from Chief Anne Richardson of the Rappahannock Tribe, Interior Secretary Deb Haaland, Walmart's Chief Sustainability Officer and President of the Walmart Foundation Kathleen McLaughlin, U.S. Fish and Wildlife Service Director Martha Williams and NFWF's Northeast Regional Director Amanda Bassow. Joining many members of the Tribe were representatives from government agencies, environmental groups and donors to this historic project. 
"We are proud today to join the Rappahannock Tribe in co-stewardship of this portion of their ancestral homeland, and we look forward to drawing upon Tribal expertise, experience and indigenous knowledge in helping to manage the wildlife and habitat on this property," said Secretary Haaland.
The Tribe will preserve this tidal freshwater ecosystem, which hosts rare and threatened plant life as well as several protected species of anadromous fish and waterfowl. The conserved area also provides critical habitat for the mid-Atlantic's largest population of bald eagles.
Fones Cliffs is where the Tribe first encountered and defended their homeland against Captain John Smith during his explorations of Virginia in 1608.
The land will be publicly accessible, and the Tribe plans to provide relevant and meaningful interpretive, cultural and environmental education programming. By teaching the youth Chesapeake Bay ecology and traditional cultural crafts, the Tribe hopes to continue its legacy of environmental stewardship through the local community and future generations.
The acquisition represents a major new approach in conservation through the return of land to the stewardship of indigenous peoples after centuries of displacement and disenfranchisement. "It's historic for our Tribe, it's historic for Virginia, it's historic for the United States that we're going to be able to return, finally, to the river," said Richardson.