Image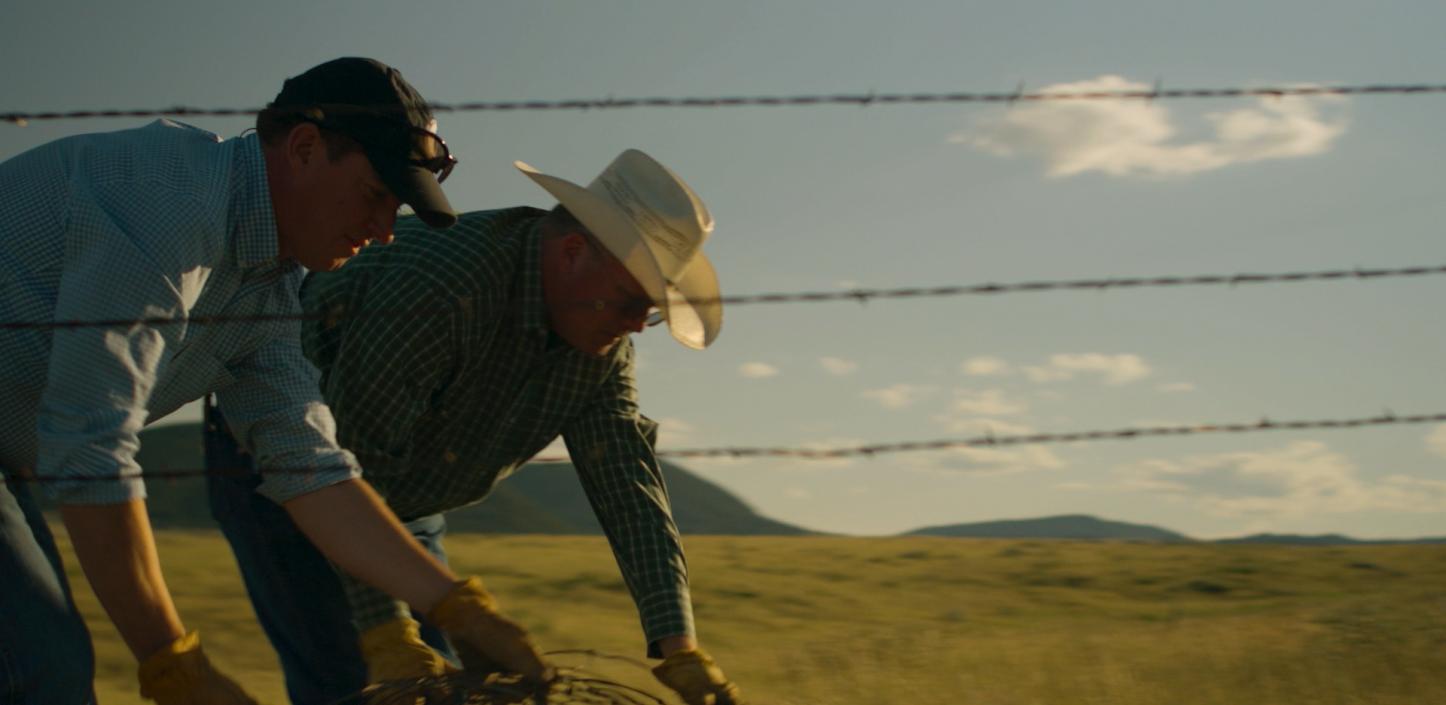 Partnerships on Working Lands
​​
​Across the West, the National Fish and Wildlife Foundation (NFWF) is working with ranchers, federal and state partners, and other non-profit organizations to support conservation on working lands.
"Conservation is a people business and it happens one relationship at a time," said Chris West, director of NFWF's Rocky Mountain regional office. "Sitting down at somebody's kitchen table, riding around in the cab of their pickup or riding a fence line to understand how wildlife move across that and how that impacts somebody's ability to manage their cattle is the only way to do this." 
Private landowners are responsible for the use and management of more than two-thirds of our nation's land, including some of the most important fish and wildlife habitats in the United States. 
"A lot of the ranchers in places like Wyoming and Montana have leases on the neighboring public lands," West said. "NFWF is able to work on both the private lands and the public lands in this landscape. So we can work with the Bureau of Land Management on their property or U.S. Forest Service lands, and at the same time be working with the neighboring private rancher on stewardship activities on their ranch."
​NFWF partners with the U.S. Fish and Wildlife Service to establish wintering grounds for elk in the western United States.
"I think elk are charismatic, a symbol of the West, if not more broadly of wild landscapes," said Brian Glaspell, manager for the National Elk Refuge in Jackson, Wyoming. "The National Wildlife Refuge was established as a wintering ground for elk. Those elk need to winter in other locations and a lot of those are private lands. Working with private landowners is the only solution going forward if we want to maintain existing numbers of elk."
Another such partner is the USDA's Natural Resources Conservation Service (NRCS).
"NFWF brings a lot to the table for the NRCS, particularly when it comes down to projects that are really trying to be beneficial to both agriculture and wildlife," said Karen J. Clause, range management specialist for the NRCS.
​"We have a lot of barbed wire fence here in Wyoming," said Tara Miller of Big Piney, Wyoming. "I never really thought about it until we started learning about wildlife fencing, and how much safer it is for the animals to pass through."
"It takes a while to kind of digest the idea but if it's good for our cattle, it's good for wildlife," agreed Mike Miller of Big Piney, Wyoming. 
"Most of conservation is collaborative," West said. "The ranchers and the professionals from NRCS and other agencies all have one thing in common, which is they're all part of this community. And they're not out there doing it for the recognition. They're out there working because this the right thing to do for the land and for their communities. And when you put work on the ground and you see some of these ranch operations, and their family benefit, and you see the wildlife response at the same time – that's where the magic happens."