Image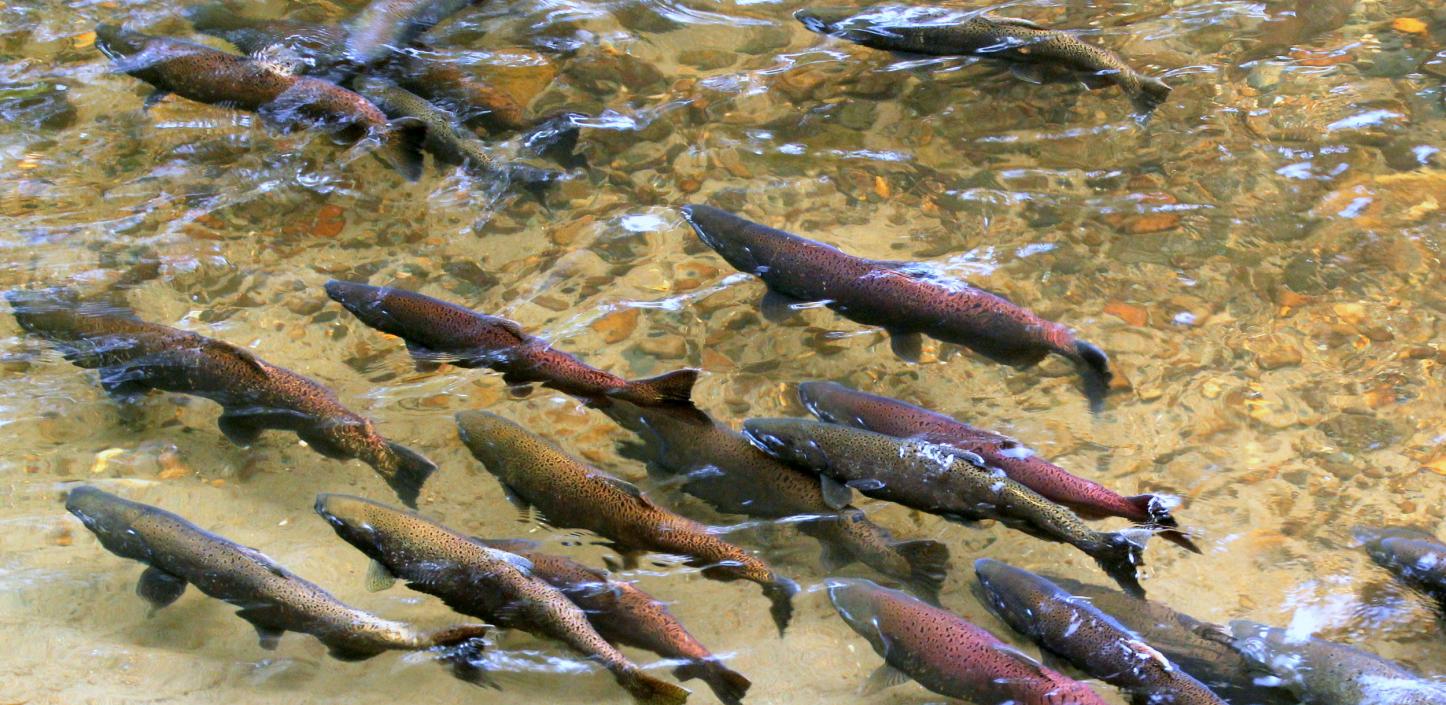 Conserving Salmon and Preserving Culture
Fewer salmon in Alaska's Yukon–Kuskokwim Delta doesn't just mean less food for the Yup'ik people.
Trouble in the fishery can lead to a loss of culture. Elders mourn the decline of cherished traditions and key fishing skills. Families spend less time together catching and preparing fish. Activity wanes at long-standing fish camps throughout the delta.
"We have 32 villages along the Kuskokwim, and the majority of those are situated right on the river," says Gene Peltola Jr., assistant regional director for the U.S. Fish and Wildlife Service's (FWS) Office of Subsistence Management. "The whole culture, the whole society is based on the river, and salmon are a major component of that."
Unfortunately, recent declines in Chinook salmon abundance have forced the Yup'ik people to contend with fishing closures, gear restrictions and confusion over regulation changes.
NFWF and FWS have boosted an effort to restore salmon populations in the delta and bridge the gap between native communities and the often complicated world of fisheries management.
The Refuge Information Technician program, part of a $1 million, multi-year project supported by NFWF's Alaska Fish and Wildlife Fund, helps young Alaska natives launch careers focused on restoring and managing the salmon fishery that means so much to their own families and communities.
Young techs hired through the program visit villages throughout the Yukon Delta National Wildlife Refuge, communicating federal policies to residents and gathering the public's concerns to share with fisheries managers. The techs bring regional experience, traditional ecological knowledge, Yup'ik language skills and cultural sensitivity to their role as intermediaries. These tribal consultations also shed light on conservation matters beyond the salmon fishery, including the subsistence harvest of waterfowl and the reintroduction of Steller's eiders.
NFWF and its funding partners also support summer internships through the Alaska Native Science and Engineering Program, which trains young Alaska natives to be competitive in science. Many of these students attend the University of Alaska and complete research internships with FWS, where they gain field experience working with federal biologists.
Together, these refuge techs and interns serve as trusted and valuable sources of information for their communities and natural resource managers. In time, many of these young resource managers might even lead local efforts to enhance and sustain the salmon populations so critical to life along the Kuskokwim and Yukon rivers.