The Bezos Earth Fund is Jeff Bezos's $10 billion commitment to fund scientists, activists, NGOs and other actors that will drive climate and nature solutions. By allocating funds creatively, wisely and boldly, the Bezos Earth Fund has the potential for transformative influence in this decisive decade. Funds will be fully allocated by 2030—the date by which the United Nations' Sustainable Development Goals must be achieved.
Image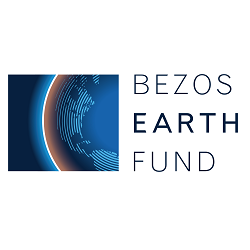 With support from the Bezos Earth Fund's $1 billion overall commitment to restoration made at COP26, NFWF is working to protect and restore degraded landscapes—a critical way to reverse biodiversity loss, enhance water access and quality, build ecosystem resilience, create new jobs and revive rural communities. This work will support conservation projects that generate immediate, overlapping benefits across three urgent areas of concern: advancing carbon goals to mitigate climate change, conserving wildlife biodiversity and boosting the resilience of communities across the nation, including low-income communities and communities of color.
NFWF and the Earth Fund are focused on funding nature-based solutions that meaningfully improve carbon storage and sequestration while enhancing biodiversity and sustaining wildlife species. Grant-making will focus on projects delivering near-term, on-the-ground benefits for carbon, biodiversity and communities while building capacity to implement nature-based solutions nationwide.