Image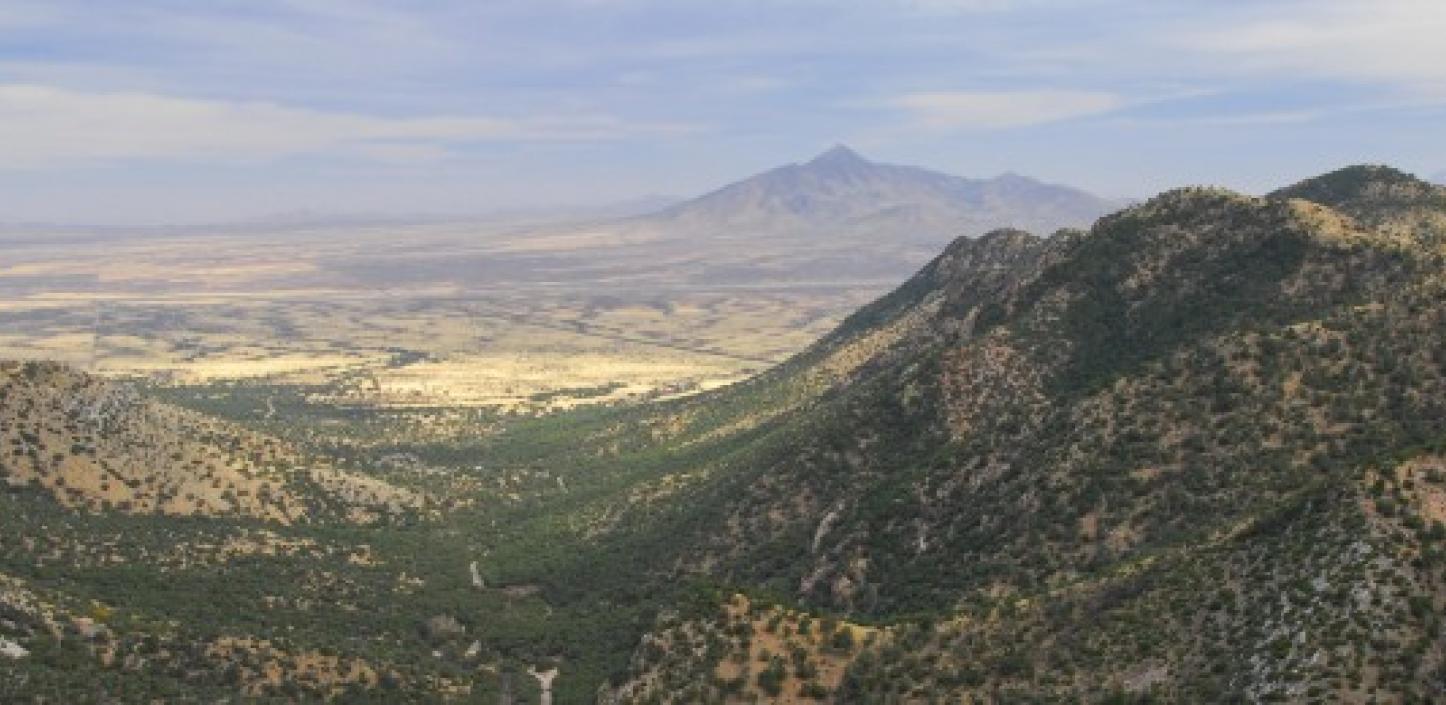 NFWF's Sky Islands Grasslands Conservation Program works to restore high quality grasslands, ecosystem functioning, and self-sustaining populations of native species in the Southwest.
In the border region between Mexico, Arizona and New Mexico, a little known landscape supports a unique mix of temperate and subtropical ecosystems, the likes of which are found nowhere else in the United States. The Sky Islands are an area of more than 40 separate mountain ranges isolated by what was once a sea of more than 13 million acres of grassland. It is one of America's hotspots for wildlife diversity, hosting more than twice as many mammal species as Yellowstone National Park and supporting the nation's highest diversity of reptiles, bees, and ants. Additionally, these grasslands are a key connecting landscape between the Sierra Madre Occidental Mountains in Mexico and the Rocky Mountains to the North and between the Sonoran and Chihuahuan desert to the East and West. Today, only 2 million acres of high quality grassland remains, but another 4 million acres can be restored.
NFWF's Sky Islands Grasslands Conservation Program seeks to restore high quality grasslands, ecosystem functioning, and self-sustaining populations of native species by protecting land, restoring habitat, and addressing species-specific threats. The program was established to help achieve conservation goals for several key species that represent healthy functioning of grasslands and associated cienegas: black-tailed prairie dog, jaguar, pronghorn, Chiricahua leopard frog (found nowhere else on earth), and Baird's sparrow.
Key conservation actions for this program include:Implementing burning, mechanical clearing and other management practices that reduce shrub encroachment and restore grasslands;Protecting threatened land and water resources by helping support designation of new protected areas of grassland in Mexico and easement and acquisition efforts in the United States and Mexico;Restoring populations of target species through investments that address species-specific threats or conservation needs of important populations; andExpanding the incentives for private ranchers in the United States and Mexico to get involved in grassland restoration and recovery efforts for endangered species.
The Sky Islands Grasslands Conservation Program has produced some outstanding results:A male and female jaguar were captured on film together for the first time at the Northern Jaguar Reserve (Mexico) on May 12 and again on May 15, 2012.Black-tailed prairie dogs reintroduced from Mexico to Las Cienegas BLM area had high pup survival in the spring of 2012. The Arizona Department of Fish and Game is hoping to grow this population and use them for subsequent translocations. Resident pronghorn have been very strongly associated with the two prairie dog reintroduction sites at Las Cienegas.The Arizona Antelope Foundation has completed fencing removal work that has now opened up 8,000 additional acres that may be occupied by pronghorn in SE Arizona.Chiricahua leopard frogs have been reintroduced to approximately 16 acres of new habitat.The Altar Valley Conservation Alliance is working on integrated burn planning and erosion control to help restore quality grasslands to this high priority, large grassland landscape.
For more detail on priority activities, please see NFWF's Sky Islands Grasslands Business Plan.