Image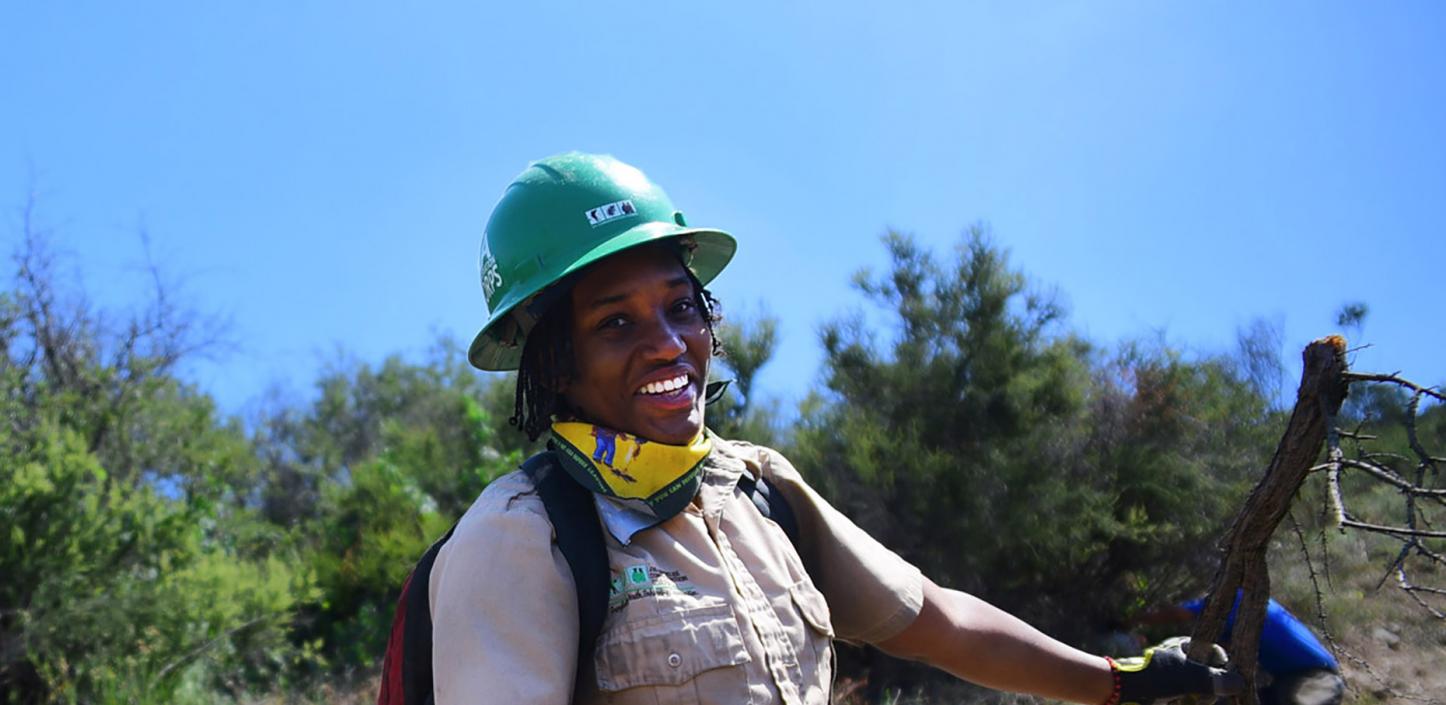 Young conservationists unite in California's fire-prone forests
The forests, wildlife and people of California share an undeniable and fundamental interest: easing the threat of catastrophic wildfires.
Throughout 2018, NFWF deepened its already extensive involvement in forest management in California, working closely with the U.S. Department of Agriculture's U.S. Forest Service, state agencies and private-sector partners to restore and enhance national forests and watersheds affected by wildfires throughout the state. 
Engaging people in conservation is particularly important in California, where enormous metropolitan areas border national forests and millions of people live in the transition zone between wild lands and human development. 
NFWF grants awarded last year funded the deployment of volunteers and members of youth conservation corps throughout these forests, from wet meadows high in the Sierra Nevada to the fire-scarred canyons of the Angeles and Los Padres national forests. High school students, college students, budding conservation professionals and military veterans fanned out across these forests to remove excess fire fuels, improve trail systems and fire breaks, and help already-burned areas regenerate native vegetation and rebound in ways that limit the risk of future fires. 
"There are many factors driving the increasing risk from wildfires in California, and there are many techniques and management practices that can help mitigate that risk," said Randy Moore, southwestern regional forester for the U.S. Forest Service. "Efforts funded through NFWF's programs put more boots on the ground where we need them most, and they build community support for conservation and the best management practices."
Contributing Partner: U.S. Department of Agriculture's U.S. Forest Service
Contact: Matt Winter, 202-857-0166