Image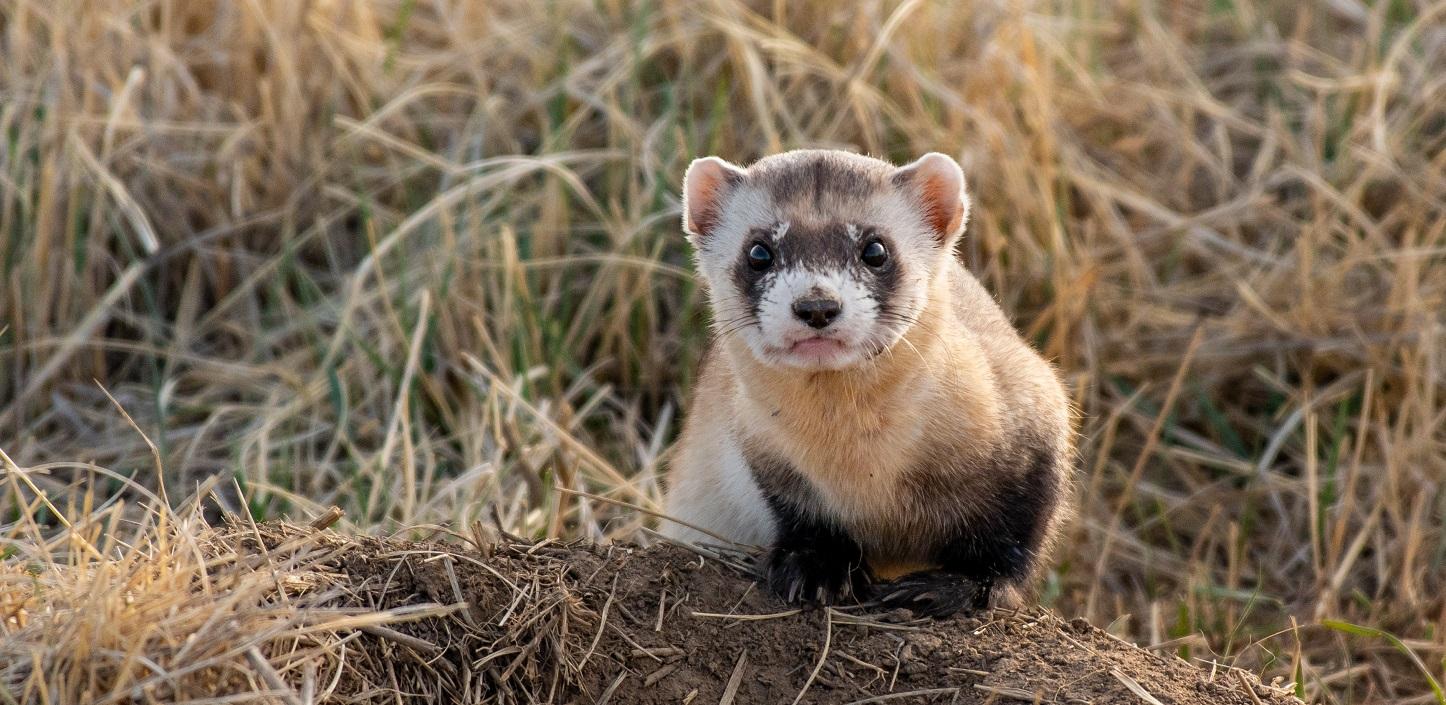 Bezos Earth Fund Awards $30 Million to the National Fish and Wildlife Foundation to Accelerate Restoration of Longleaf Pine Forests and Northern Great Plains Grasslands
---
Funding will support local groups to restore and improve management of 800,000 acres 
Washington, D.C. (November 15, 2023) – The Bezos Earth Fund today has committed a third $30 million award to the National Fish and Wildlife Foundation (NFWF) to accelerate recovery of two imperiled landscapes: longleaf pine forests and Northern Great Plains grasslands. The grant was announced at the 15-year celebration of America's Longleaf Restoration Initiative hosted by the U.S. Department of Agriculture, Department of Defense and Department of the Interior. This is the Earth Fund's third award to NFWF and the second to focus exclusively in the longleaf and Northern Great Plains landscapes.  
Funding will support an estimated 30 local groups, via NFWF's Longleaf Landscape Stewardship Fund and the Northern Great Plains Program to restore and maintain 200,000 acres of longleaf pine forest and 600,000 acres of Northern Great Plains grasslands. Taken together, these activities will sequester up to 8 million metric tons of CO2 equivalent by 2055 and support recovery of 10 at-risk species, including the red-cocked woodpecker and black-footed ferret. These efforts will accelerate progress towards broader landscape goals to restore 8 million acres of longleaf and 6 million acres of Northern Great Plains grasslands by 2030. 
These two landscapes are home to some of the planet's most biodiverse and most threatened ecosystems. Longleaf pine forests rival tropical rainforests in terms of biodiversity, but in the United States, these forests have been reduced to 5 percent of their historical range. Grasslands such as the Northern Great Plains are among the world's most endangered and least protected ecosystems, and they are home to some of the most endangered and fastest declining species in North America.
The Earth Fund grant comes at a moment of particular urgency and opportunity for both landscapes. Project applications surged by nearly five-fold in the past year, signaling increased activity and ambition by coalitions of local community groups, research institutions, ranchers, farmers and Native Nations. Even with record-breaking fundraising in both the longleaf and Northern Great Plains landscapes, more investment is needed to keep pace with the supply of high-quality projects. 
"Longleaf pine forests and the grasslands of the Northern Great Plains are national treasures. Not only are these ecosystems vital for the economic and cultural wellbeing of local communities, but they are also places that can have globally significant impact in terms of nature protection and carbon sequestration. The Bezos Earth Fund is thrilled to continue our partnership with NFWF and coalitions of local partners working to protect and restore these precious ecosystems," said Cristián Samper, Managing Director and Leader for Nature Solutions at the Bezos Earth Fund. 
"We are extremely gratified to receive continued landscape-level funding for longleaf and Northern Great Plains restoration priorities," said Jeff Trandahl, executive director and CEO of NFWF. "We want to recognize the strong and ongoing commitment from the Bezos Earth Fund in supporting the people and wildlife dependent on these threatened ecosystems. This kind of commitment is remarkable, and so vital in building community capacity to succeed."
In 2022, the NFWF-Bezos Earth Fund partnership resulted in 51 conservation projects supporting forest and grassland habitat restoration and protection using voluntary conservation easements in the Northern Great Plains and longleaf pine ecosystems. These projects are working in 15 states, as well as Saskatchewan and Alberta, Canada, helping to create over $90 million in conservation impact across these landscapes. Through these grants, NFWF is helping build capacity to implement nature-based solutions, particularly within underserved communities, to accelerate and amplify solutions to the long-term need to deliver climate solutions. 
Learn more about the 2024 Northern Great Plains Request for Proposals (RFP) at this link, the ALRI 15-year announcement at this link, and the 2024 Longleaf RFP will be released in early December 2023. More information on the program can be found at this link. 
About the National Fish and Wildlife Foundation
The National Fish and Wildlife Foundation (NFWF) works with the public and private sectors to sustain, restore and enhance the nation's fish, wildlife, plants and habitats for current and future generations. Chartered by Congress in 1984, NFWF has grown to become the nation's largest private conservation grant-maker, funding more than 21,600 projects and generating a total conservation impact of $8.1 billion. NFWF is an equal opportunity provider. Learn more at nfwf.org. 
###
 
Contact:
Rob Blumenthal, 202-857-0166, rob.blumenthal@nfwf.org