Image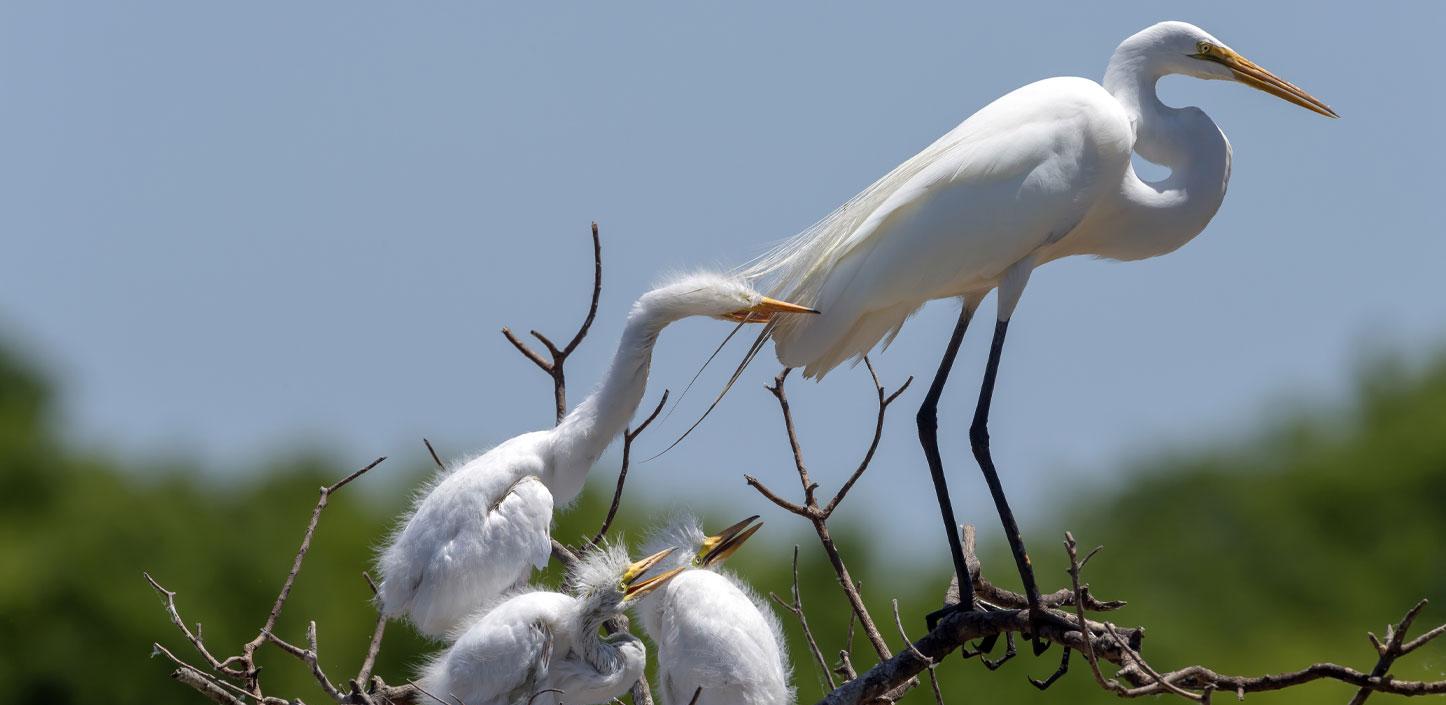 Gulf Environmental Benefit Fund Fulfills $203 Million in Funding Obligations to Texas
---
Final Obligations Cap 10 Years of NFWF Restoration Funding in Texas following Deepwater Horizon Oil Spill
WASHINGTON, D.C. (November 19, 2020) - The National Fish and Wildlife Foundation (NFWF) today announced its final funding obligations from the Gulf Environmental Benefit Fund (GEBF) for projects in the state of Texas, bringing its total awards from the fund to more than $203 million. Today's announcement caps 10 years of restoration funding undertaken by NFWF to support projects in Texas following the 2010 Deepwater Horizon tragedy. 
The announcement of the latest round of awards to six new projects totals $19.6 million. Additional information on the GEBF awards in other Gulf states announced today, including the six Texas projects, can be found here. The projects announced today were selected for funding after extensive consultation with state and federal resource agencies. 
Over the past decade, NFWF's investments have made a significant contribution to the long-term sustainability of critical coastal resources in Texas. Conservation successes achieved at a landscape scale include:
Conserving, restoring, or enhancing more than 118,000 acres of coastal habitat in key coastal landscapes
Protecting more than 40 miles of vulnerable shoreline
Restoring or enhancing one-half of the state's rookery sites
Restoring 100 acres of oyster reef habitat
An interactive highlight of Texas projects supported by GEBF can be found here. 
"The GEBF represents an historic opportunity that arose from an unprecedented tragedy," said Jeff Trandahl, executive director and CEO of NFWF. "Working closely with our partners in Texas, we have made strategic investments that will help to remedy the harm done by the spill and will forge a lasting legacy of conservation that will sustain fish, wildlife and their natural habitats. These once-in-a-lifetime, landscape-level projects will also boost the resilience and productivity of the Texas coast for generations to come." 
Since its inception, the GEBF has supported 61 natural resource projects in Texas and partnered with more than 35 public agencies and conservation organizations. These projects leverage or complement other conservation investments that total more than $185 million, creating a total conservation impact of nearly $390 million to benefit the types of natural resources that suffered negative impact from the 2010 oil spill. 
Additional information on all GEBF projects in Texas can be found here.
"Here in Texas, we've used GEBF dollars to leverage additional private and nonprofit funds to restore and preserve thousands of acres of coastal habitats and wetlands, while at the same time working with communities and private landowners to voluntarily participate in conservation efforts," said Texas Governor Greg Abbott. "Not only have we been able to restore oyster, fish and bird habitats for both commercial and recreational enjoyment, we've bolstered resiliency efforts by enhancing the marshes, bays, dunes and barrier islands along the Gulf Coast to help protect our communities from the next storm." 
Plea agreements in 2013 between the U.S. Department of Justice and BP and Transocean resolved certain criminal charges against both companies relating to the 2010 oil spill. Provisions within the agreements directed a total of $2.54 billion to NFWF over a five-year period to be used to support natural resource projects in each of the five Gulf States, of which $203 million was allocated for natural resource projects in Texas.  To date, NFWF has awarded nearly $1.5 billion from the fund in accordance with terms of the plea agreements.
As required under the plea agreements, NFWF consulted with Texas Parks and Wildlife Department, Texas Commission on Environmental Quality and the Texas General Land Office, as well as the U.S. Fish and Wildlife Service and the National Oceanic and Atmospheric Administration, to identify projects to receive funding. The consultations ensure coordination between NFWF's GEBF and the agencies' related activities under the Natural Resource Damage Assessment and RESTORE Act programs.
Among the many accomplishments that have been made or are underway, NFWF and its partners have created regional outcomes that will sustain the investments in the Texas coast for generations to come, including the following efforts:
SALT BAYOU WATERSHED
More than $30 million has been invested from GEBF to implement the Salt Bayou Watershed Restoration Plan, a collaboratively developed plan to restore and protect the 139,000-acre landscape that includes freshwater to estuarine marsh, coastal prairie grasslands, tidal flats, creeks and basins, and associated fish and wildlife species. Additionally, $10 million in GEBF funding is helping acquire the 12,300-acre Sabine Ranch for inclusion within the McFaddin National Wildlife Refuge. These wetlands, coastal prairie and marshlands serve as buffer for storm surges and provide highly productive breeding, migration and wintering habitat for the region's abundant wildlife.  
POWDERHORN RANCH
Situated on the shores of Matagorda Bay, Powderhorn Ranch - over 17,000 acres of pristine coastal prairie in Calhoun County – had been a conservation priority for decades. With $35 million in GEBF funding, the ranch was acquired and a new State Park and Wildlife Management Area established providing public access to more than eleven miles of bay front shoreline and a mosaic of coastal habitats that are home to numerous fish and wildlife species, including the endangered whooping crane. NFWF-funded conservation easements on thousands of acres of adjacent habitat further enhance this conservation legacy for the Texas Mid Coast.
BAHIA GRANDE HABITAT RESTORATION
Over several phases, the GEBF has funded nearly $6M to restore the Bahia Grande wetland complex - a 6,500-acre saltwater bay attached to the extreme southern end of the Lower Laguna Madre. Investments from the GEBF will help restore the natural tidal flow between Bahia Grande and the Laguna Madre which was cut off by construction projects in the 1930's and 1950's.  The work also includes restoring important rookery islands to benefit many waterbirds including the largest gull-billed tern nesting colony in the U.S.  
About the National Fish and Wildlife Foundation
Chartered by Congress in 1984, the National Fish and Wildlife Foundation (NFWF) protects and restores the nation's fish, wildlife, plants and habitats. Working with federal, corporate and individual partners, NFWF has funded more than 5,000 organizations and generated a total conservation impact of $6.1 billion. Learn more at www.nfwf.org. 
###
Contact: Rob Blumenthal, (202) 595-2457, rob.blumenthal@nfwf.org