Image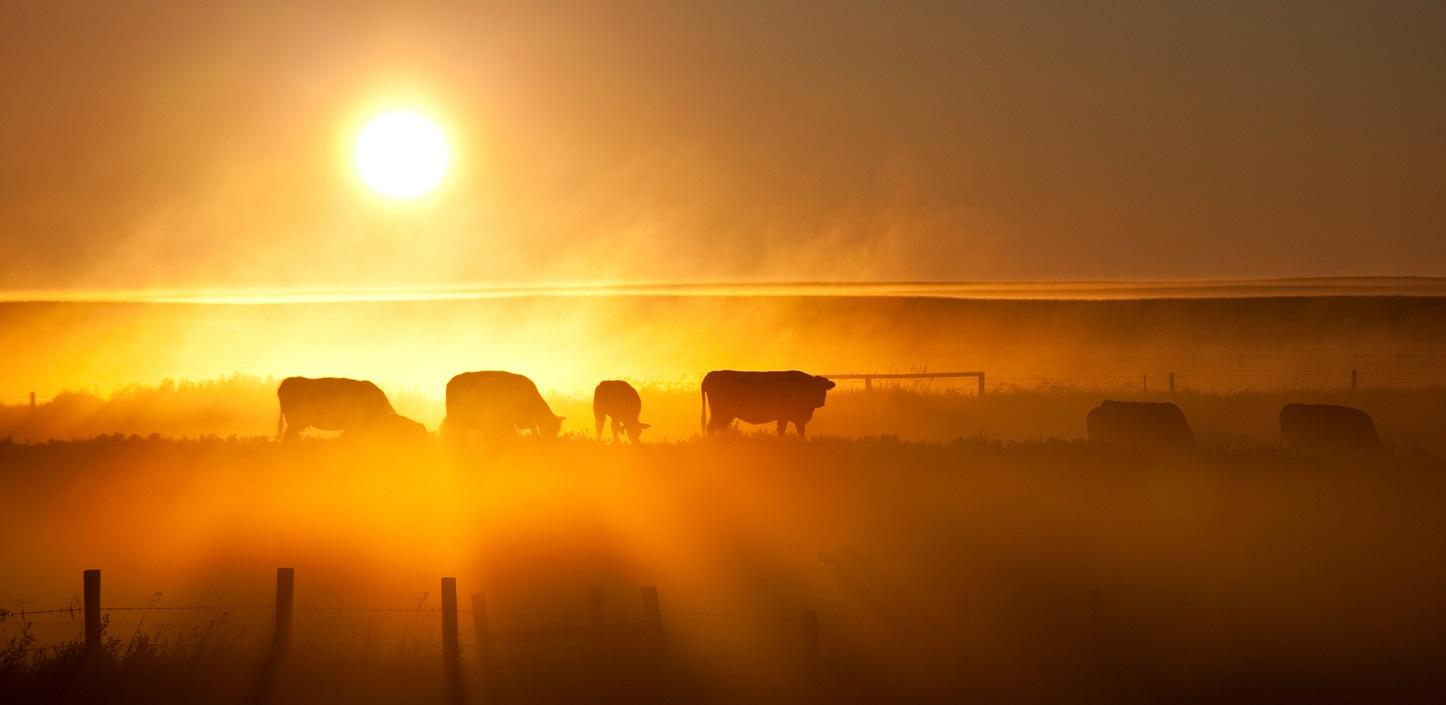 National Fish and Wildlife Foundation Announces First Round of Grants Made through the Southern Plains Grassland Program 
---
Projects in five Southern Plains States were awarded $2.5 million to invest in community-led sustainable grazing practices and wildlife habitat.
WASHINGTON, D.C. (April 12, 2022) – The National Fish and Wildlife Foundation (NFWF) today announced $2.5 million in grants that will strengthen the resilience of ranching communities by scaling up rancher-led sustainable grazing practices. The 10 grants announced today will leverage $3.3 million in matching contributions to generate a total conservation impact of $5.8 million.
The ten projects in Colorado, Kansas, Nebraska, New Mexico and Texas will benefit pronghorn, black-footed ferret, lesser prairie-chicken and a host of other native wildlife species that depend on healthy grasslands.
Today's grants were awarded through the Southern Plains Grassland Program, a new NFWF led initiative launched in April by separate contributions from Sysco, Cargill and the U.S. Department of Agriculture's Natural Resources Conservation Services (NRCS), with additional subsequent contributions this year provided by Burger King and the Bezos Earth Fund.
"This new public-private partnership creates an exciting opportunity to support impactful conservation projects throughout the Southern Great Plains," said Jeff Trandahl, executive director and CEO of NFWF. "Given the importance of these ecosystems to the preservation of wildlife, the prosperity of rural communities and to the stability of our climate, it's essential that we work hand-in-hand with the ranching community to keep grasslands healthy and productive."
The Southern Plains Grassland Program seeks to work closely with nonprofit and government partners and the ranching community to bring important financial and technical resources to address the health and resilience of the Southern Great Plains grasslands. These projects will generate a suite of benefits to wildlife and rural communities, while at the same time increasing the grasslands' ability to store carbon and support much larger efforts to address climate change. 
Examples of the activities funded through this first year of grants include:
Improving grassland health and resilience through innovative grazing practices
Controlling invasive species that reduce available forage for livestock and habitat for wildlife
Restoring formerly converted lands back to grassland
Investing in community-level, collaborative conservation efforts focused on grasslands
In a region historically know for the "Dust Bowl" of the 1930s, grassland conservation remains critical. Grassland fragmentation and conversion, as well as reduced habitat quality, are widely responsible for many species in decline. For example, grassland birds have declined by 53 percent since 1970. The implementation of the voluntary conservation measures supported by the Southern Plains Grassland Program will be focused on abating these threats while supporting community involvement in conservation activities as well as local economies.
A complete list of the 2022 grants made through the Southern Plains Grassland Program is available here, and a program fact sheet can be found here. 
About the National Fish and Wildlife Foundation
Chartered by Congress in 1984, the National Fish and Wildlife Foundation (NFWF) protects and restores the nation's fish, wildlife, plants and habitats. Working with federal, corporate and individual partners, NFWF has funded more than 6,000 organizations and generated a total conservation impact of $7.4 billion. Learn more at www.nfwf.org. 
About the Natural Resources Conservation Service 
Since 1935, the Natural Resources Conservation Service has helped America's private landowners and managers conserve their soil, water, and other natural resources. NRCS provides technical assistance based on sound science and offers financial assistance for many conservation activities.
About BURGER KING®
Founded in 1954, the Burger King® brand is a global fast-food hamburger chain known for food quality and value as the only place guests can get the iconic flame-grilled Whopper® sandwich. The Burger King system operates more than 18,700 locations in more than 100 countries and U.S. territories. Almost 100 percent of Burger King restaurants are owned and operated by independent franchisees, many of them family-owned operations that have been in business for decades. To learn more about the Burger King brand, please visit the Burger King brand website at www.bk.com or follow us on Facebook, Twitter, Instagram and TikTok.
About Cargill
Cargill's 155,000 employees across 70 countries work relentlessly to achieve our purpose of nourishing the world in a safe, responsible, and sustainable way. Every day, we connect farmers with markets, customers with ingredients, and people and animals with the food they need to thrive. We combine 156 years of experience with new technologies and insights to serve as a trusted partner for food, agriculture, financial and industrial customers in more than 125 countries. Side-by-side, we are building a stronger, sustainable future for agriculture. For more information, visit Cargill.com and our News Center.
About Sysco
Sysco is the global leader in selling, marketing and distributing food products to restaurants, healthcare and educational facilities, lodging establishments and other customers who prepare meals away from home. Its family of products also includes equipment and supplies for the foodservice and hospitality industries. With more than 58,000 associates, the company operates 343 distribution facilities worldwide and serves more than 650,000 customer locations. For fiscal 2021 that ended July 3, 2021, the company generated sales of more than $51 billion. Information about our CSR program, including Sysco's 2021 Corporate Social Responsibility Report, can be found at www.sysco.com/csr2021report.
About The Bezos Earth Fund 
The Bezos Earth Fund is Jeff Bezos' $10 billion personal commitment to fund scientists, activists, NGOs and others to help drive climate and nature solutions. By allocating funds creatively, wisely, and boldly, the Bezos Earth Fund has the potential for transformative influence in this decisive decade. Funds will be fully allocated by 2030 — the date by which the United Nations Sustainable Development Goals must be achieved.
###
Contact:
Rob Blumenthal, 202-857-0166, rob.blumenthal@nfwf.org