Image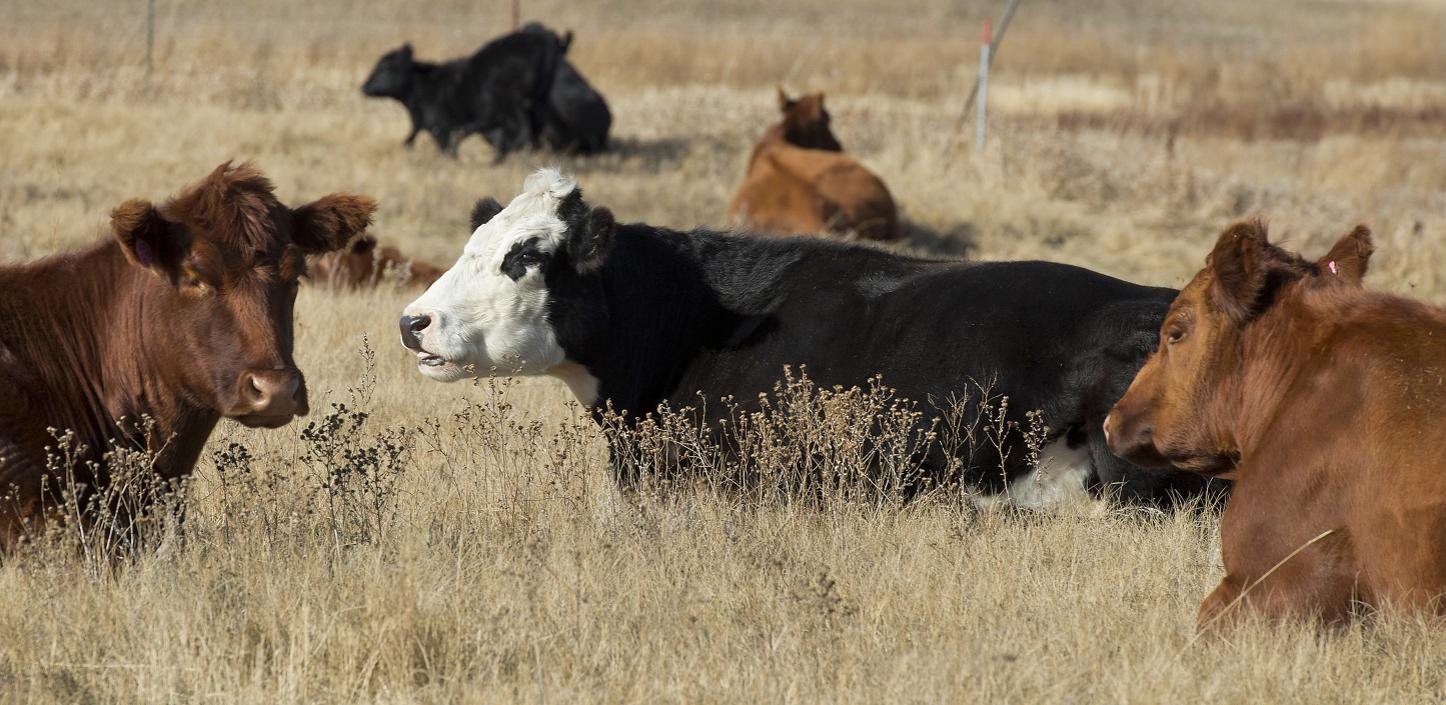 National Fish and Wildlife Foundation Announces Nearly $2.2 Million in New Conservation Grants to Address Health and Resilience of Southern Great Plains Ecosystem
---
Six grants were awarded to improve grassland health, support biodiversity and increase carbon sequestration to improve climate resilience
DENVER, CO (June 13, 2023) – The National Fish and Wildlife Foundation (NFWF) and partners today announced nearly $2.2 million in grants to improve grassland health, support biodiversity and increase carbon sequestration to improve climate resilience in Colorado, Kansas, Nebraska, New Mexico, Oklahoma and Texas. The six grants awarded will generate more than $2.2 million in matching contributions for a total conservation impact of more than $4.4 million.
The grants were awarded through the Southern Plains Grasslands Program with individual contributions provided by Burger King, Sysco and Cargill, and additional support from the USDA's Natural Resources Conservation Service and the U.S. Fish and Wildlife Service. 
"The Southern Great Plains are an imperiled ecosystem home to a unique suite of grassland-dependent species," said Jeff Trandahl, executive director and CEO of NFWF. "This public-private partnership is providing essential resources to sustain and recover wildlife, increase climate resilience, and support the livelihoods of ranchers who steward our natural resources in this landscape."
The six grants announced today will contribute to the goals of the Southern Plains Grassland Program by:
Improving grazing management on 103,600 acres of private, working ranches
Restoring 26,400 acres of upland and grassland habitat
Removing or improving 10 miles of fencing to wildlife-friendly specifications
Increasing regional capacity through funding of four Full Time Equivalent (FTE) positions
The Southern Plains Grassland Program works closely with nonprofit and government partners and the ranching community to bring important financial and technical resources to address the health and resilience of the grasslands of the Southern Great Plains. These actions will increase the vitality of this ecosystem, providing benefits to wildlife and to rural, ranching-based communities. In addition, these actions increase the ability of grasslands to sequester and store carbon, providing key benefits to much larger efforts to address climate change.
A complete list of the 2023 grants made through the Southern Plains Grasslands Program is available here.    
About the National Fish and Wildlife Foundation
Chartered by Congress in 1984, the National Fish and Wildlife Foundation (NFWF) protects and restores the nation's fish, wildlife, plants and habitats. Working with federal, corporate, foundation and individual partners, NFWF has funded more than 6,000 organizations and generated a total conservation impact of $8.1 billion. Learn more at www.nfwf.org.
About the Natural Resources Conservation Service 
Since 1935, the Natural Resources Conservation Service has helped America's private landowners and managers conserve their soil, water, and other natural resources. NRCS provides technical assistance based on sound science and offers financial assistance for many conservation activities.
About BURGER KING®
Founded in 1954, the Burger King® brand is a global fast-food hamburger chain known for food quality and value as the only place guests can get the iconic flame-grilled Whopper® sandwich. The Burger King system operates more than 18,700 locations in more than 100 countries and U.S. territories. Almost 100 percent of Burger King restaurants are owned and operated by independent franchisees, many of them family-owned operations that have been in business for decades. To learn more about the Burger King brand, please visit the Burger King brand website at www.bk.com or follow us on Facebook, Twitter, Instagram and TikTok.
About Cargill
Cargill helps the world's food system work for you. We connect farmers with markets, customers with ingredients and families with daily essentials—from the foods they eat to the floors they walk on. Our 160,000 team members around the world innovate with purpose, empowering our partners and communities as we work to nourish the world in a safe, responsible, sustainable way. From feed that reduces methane emissions to waste-based renewable fuels, the possibilities are boundless. But our values remain the same. We put people first. We reach higher. We do the right thing. It's how we've met the needs of the people we call neighbors and the planet we call home for 157 years—and how we'll do so for generations to come. For more information, visit Cargill.com and our News Center.  
About Sysco
Sysco is the global leader in selling, marketing and distributing food products to restaurants, healthcare and educational facilities, lodging establishments, and other customers who prepare meals away from home. Its family of products also includes equipment and supplies for the foodservice and hospitality industries. With more than 71,000 associates, the company operates 333 distribution facilities worldwide and serves approximately 700,000 customer locations. For fiscal year 2022 that ended July 2, 2022, the company generated sales of more than $68 billion. Information about its Sustainability Program, including Sysco's 2022 Sustainability Report, can be found on Sysco.com/sustainability2022report
###
 
Contact:
Rob Blumenthal, 202-857-0166, rob.blumenthal@nfwf.org