Image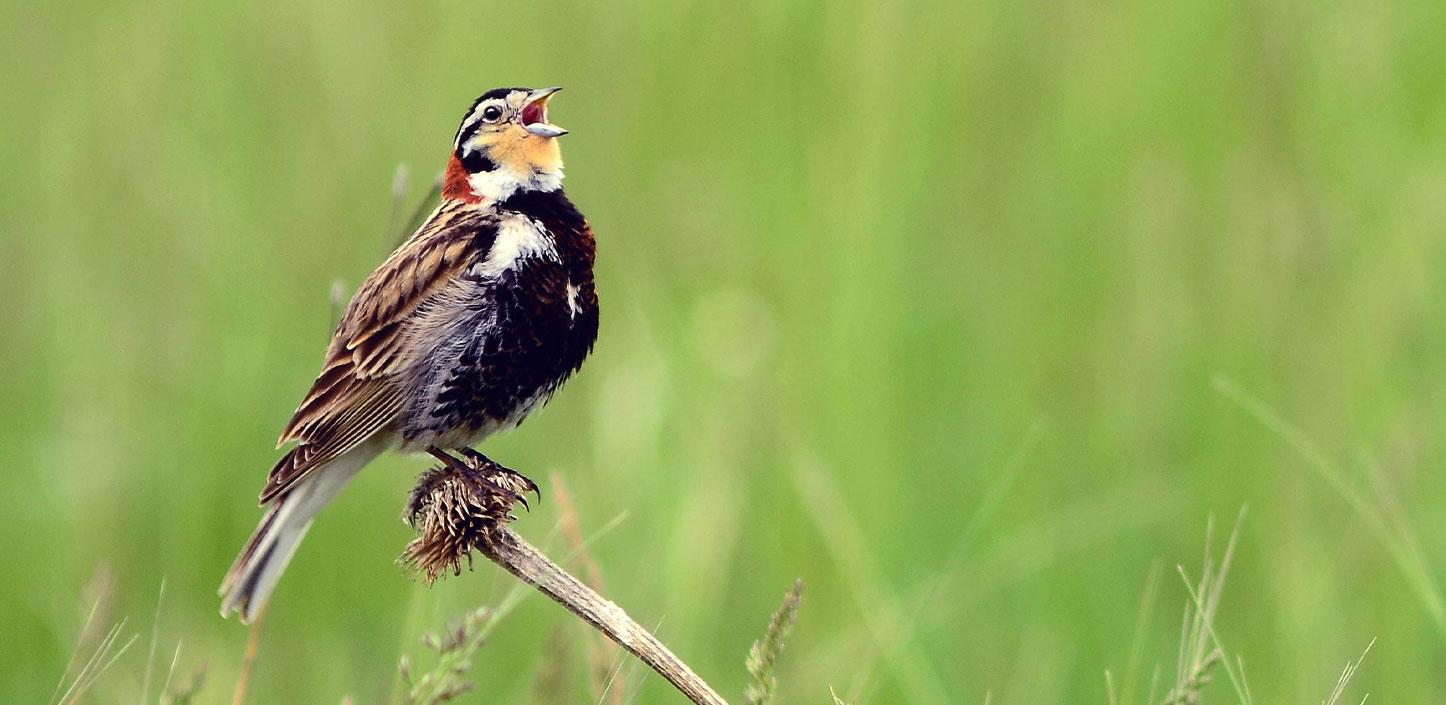 National Fish and Wildlife Foundation Announces Noble Energy as New Partner to Fund Conservation Efforts in Wyoming's Powder River Basin
WASHINGTON D.C. (February 24, 2020) – The National Fish and Wildlife Foundation (NFWF) today announced that Noble Energy has committed to support-on-the-ground conservation work in Wyoming's Powder River Basin. 
Today's announcement represents an expansion of the existing partnership between NFWF and Noble Energy in the Permian Basin of Texas and New Mexico, where Noble Energy has been a multi-year supporter of the Pecos Watershed Conservation Initiative (PWCI). Together, the efforts in the Powder River Basin and the Pecos support habitat conservation for wildlife and benefit communities within Noble Energy's operational footprint. This diverse conservation portfolio encompasses a suite of important and imperiled wildlife populations, including migratory grassland birds, pronghorn, greater sage-grouse and at-risk aquatic species.
"In order to effectively conserve our nation's grassland and sagebrush landscapes, everyone needs to be at the table, including ranchers, federal land managers, state wildlife agencies, corporations and conservation groups," said Jeff Trandahl, executive director and CEO of NFWF. "Today, NFWF welcomes Noble Energy to the partnership in the Northern Great Plains, furthering efforts to improve the future of Wyoming's grasslands and wildlife." 
In a statement, Dan Needham, Noble Energy's Director of Exploration for Wyoming said, "Noble Energy recognizes that through collaborative conservation with partners like the National Fish and Wildlife Foundation we are able to ensure that the development of oil and natural gas resources goes hand-in-hand with conserving wildlife and improving the quality of life for local communities in the region." 
The expanded work in the Wyoming partnership will invest in projects that will add important resources to NFWF's efforts to maintain or improve 1 million acres of interconnected native grasslands in the Northern Great Plains. This will be accomplished by restoring habitat and working with local ranchers to voluntarily conserve working ranchlands and key wildlife areas – ultimately both supporting ranching communities and benefitting migratory grassland birds like chestnut-collared longspur and McCown's longspur, as well as resident greater sage-grouse, pronghorn and mule deer.
Additional information about the Northern Great Plains Program can be found here, and more information about the Pecos Watershed Conservation Initiative can be found here. 
About Noble Energy
Noble Energy is an independent oil and natural gas exploration and production company committed to meeting the world's growing energy needs and delivering leading returns to shareholders. The Company operates a high-quality portfolio of assets onshore in the United States and offshore in the Eastern Mediterranean and off the west coast of Africa. Founded more than 85 years ago, Noble Energy is guided by its values, its commitment to safety, and respect for stakeholders, communities and the environment. For more information on how the Company fulfills its purpose: Energizing the World, Bettering People's Lives®, visit https://www.nblenergy.com.
About the National Fish and Wildlife Foundation
Chartered by Congress in 1984, the National Fish and Wildlife Foundation (NFWF) protects and restores the nation's fish, wildlife, plants and habitats. Working with federal, corporate and individual partners, NFWF has funded more than 4,500 organizations and generated a conservation impact of more than $5.3 billion. Learn more at www.nfwf.org.