Image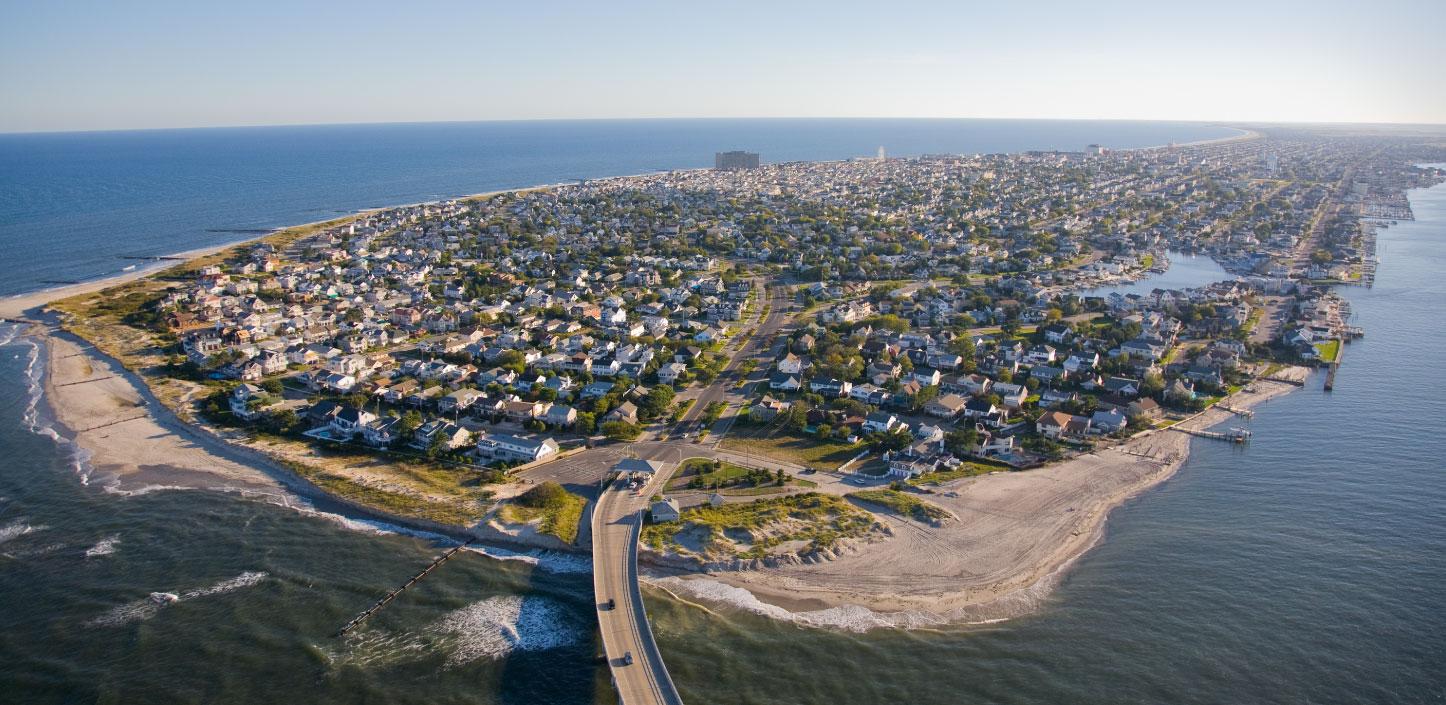 National Fish and Wildlife Foundation Releases Assessments that Identify Target Areas for Coastal Resilience Conservation Projects
---
Coastal resilience assessments identify areas where conservation projects would best protect human communities and improve habitat for wildlife
WASHINGTON D.C. (May 1 2019) – The National Fish and Wildlife Foundation (NFWF) today announced the release of Coastal Resilience Assessments and the creation of a new analytical tool that can identify specific coastal areas with the greatest potential to boost community resilience while also improving habitats for fish and wildlife.
"Protecting communities while benefiting wildlife is a huge win-win for coastal regions of the United States," said Jeff Trandahl executive director and CEO of NFWF. "These assessments and this new tool will help conservation nonprofits government agencies and local communities identify areas where they can maximize return on investment and achieve multiple community resilience and conservation outcomes."
The Regional Coastal Resilience Assessment and new Coastal Resilience Evaluation and Siting Tool (CREST) use nationwide standardized datasets to analyze potential project sites throughout the U.S. Atlantic Gulf of Mexico and Pacific coastlines. The tool identifies "Resilience Hubs" -- areas of open space surrounding the densest population centers and immediate community infrastructure where valuable natural resources and habitats can provide protection to human populations and critical infrastructure that face the greatest risk of flooding from coastal storms and changing sea levels. CREST is not intended to supplant but may serve as a useful complement to ongoing or completed state and community level coastal restoration and protection plans.
NFWF worked with the University of North Carolina-Asheville's National Environmental Modeling and Analysis Center and partners at NOAA and NatureServe in conducting the assessments and creating CREST. The U.S. Army Corps of Engineers provided review and comment.
"Tracking down high-quality data is a challenge for local governments and organizations that are working to make their communities more resilient to the effects of climate change," said U.S. Sen. Sheldon Whitehouse. "This new tool developed by NFWF and NOAA provides a suite of resources to guide thoughtful lasting conservation and resiliency projects in Rhode Island and coastal areas across the country. I'm pleased that this tool will also help inform grant selection through NFWF's National Coastal Resilience Fund a program that I've championed."
Access to CREST available online here allows users to explore the assessments underlying data and to find potential restoration opportunities. In addition users can analyze specific project sites for their benefits to fish and wildlife habitat and to community resilience. Complete data including input datasets are also available for download.
NFWF and its partners also completed more in-depth Targeted Watershed Assessments in a number of coastal areas including:
Portland and Midcoast Maine Watersheds (ME)
Narragansett and Coastal Rhode Island Watersheds (RI)
Delaware Bay and Coastal Watersheds (DE and NJ)
Cape Fear Watershed (NC)
Charleston Harbor Watershed (SC)
Savannah River Watershed (GA)
Jacksonville and Lower St. Johns River Watersheds (FL)
San Francisco Bay and Outer Coast Watersheds (CA) 
While using the same model as the Regional Assessment these Targeted Watershed Assessments include highly detailed datasets identified through a stakeholder engagement process in each of these places. To support access and use of the products stakeholder workshops in most of the locations will present results of the analysis and demonstrate how to use datasets in ArcGIS and the online web tool.
All assessments are available through NFWF's website here along with final reports maps and detailed methodology. 
About the National Fish and Wildlife Foundation
Chartered by Congress in 1984 the National Fish and Wildlife Foundation (NFWF) protects and restores the nation's fish wildlife plants and habitats. Working with federal corporate and individual partners NFWF has funded more than 4500 organizations and generated a conservation impact of more than $5.3 billion. Learn more at www.nfwf.org. 
###
Contact:
Rob Blumenthal, 202-857-0166