Image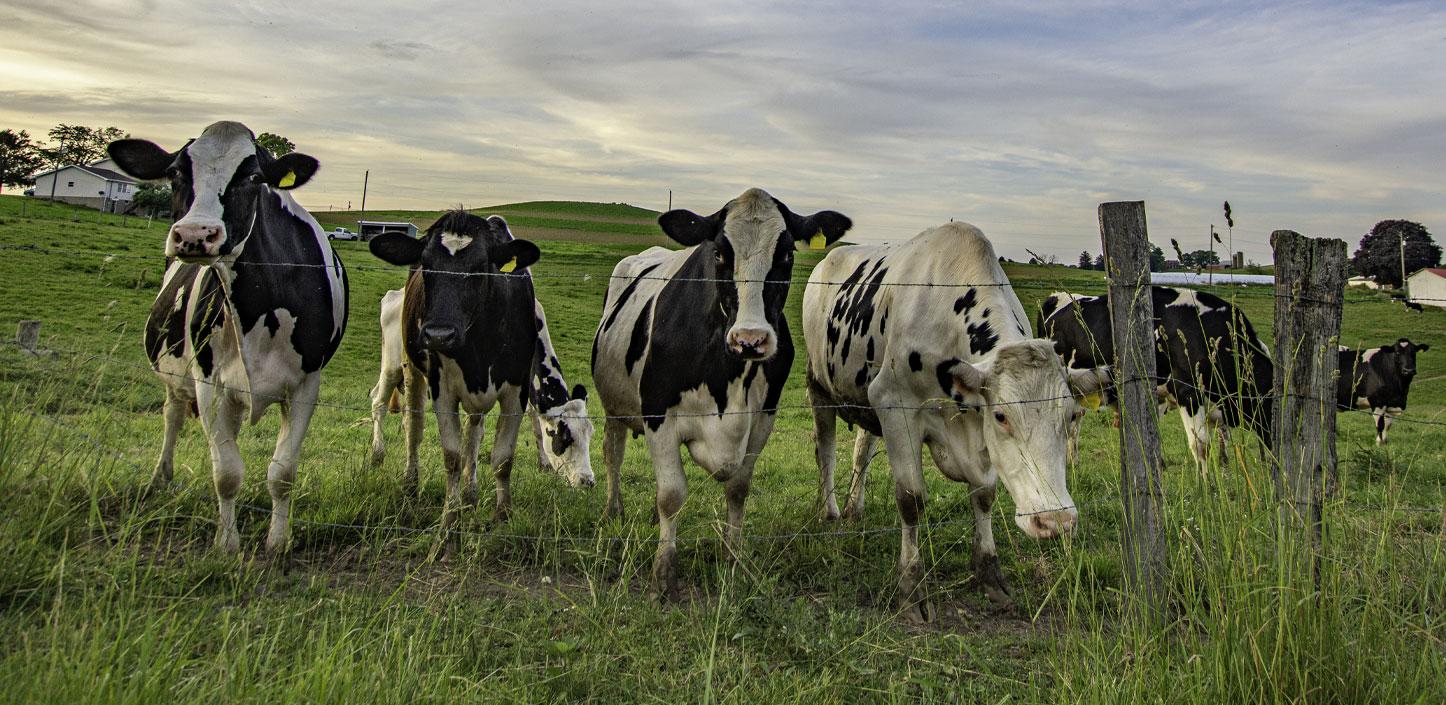 National Fish and Wildlife Foundation, Truterra, LLC invest to bolster on-the-ground conservation expertise available to farmers
---
A new private sector-led model will deploy conservation specialists in the field, building knowledge and capacity
WASHINGTON, D.C. (May 21, 2020) – Forging a new path for accelerating and scaling agricultural conservation is at the heart of a new public-private partnership announced today by the National Fish and Wildlife Foundation (NFWF), the USDA's Natural Resources Conservation Service (NRCS), and Truterra, LLC, the sustainability business at Land O'Lakes, Inc., one of America's largest farmer-owned cooperatives. This new partnership will support conservation specialists deployed alongside agricultural retailers, who serve as farmers' most-trusted advisors, to build knowledge and capacity in order to support conservation practices around the country. 
NFWF and Truterra leaders said this new systems-approach to advance private sector delivery of on-farm stewardship would benefit both farmers and their agricultural retailers, while also complementing NRCS conservation programs and field offices. Truterra and NFWF will be expanding this network of conservation specialists and agricultural retailers in 2020, with the goal to build a national network of these experts to improve customer service for farmers.
"When they need advice, resources or support, farmers turn to their most trusted advisor, their local agricultural retailer," said Jason Weller, vice president of Truterra, LLC. "Ag retailers have deep expertise to advise farmers on their crop production success and integrating these conservation experts into their agronomy services is an exciting way to connect farmers with stewardship opportunities to improve soil health and nutrient management."
"Farmers are incredible stewards of their lands and enhanced private sector involvement is a critical piece of the partnership-based approach we must take to support farmers' land stewardship," said Jeff Trandahl, executive director and CEO of the National Fish and Wildlife Foundation. "This collaboration is a new model that will provide a real boost for farmers' conservation efforts by bringing together public-private involvement to enhance the capacity of retail advisors."
Truterra and NFWF identified two initial states – Iowa and Ohio – to "field test" the concept in a range of geographies. Initial investment from agricultural retailers Heartland Co-op (Iowa) and Heritage Co-op (Ohio), matched through NFWF fundraising, is funding the three pilot positions. Conservation Specialists funded in the pilot will:
Serve as dedicated in-house conservation specialists, co-located with ag retailers, training agronomists on how to include conservation practices in day-to-day services to farmers;
Provide farmer outreach and lead training sessions with farmers and landowners;
Connect local ag retailers and their customers with state and local conservation partners, including USDA NRCS and local Soil & Water Conservation District offices;
Serve as experts on federal programs included in the Conservation Title of the Farm Bill.
"We see every day how our farmers strive to be good stewards, and when they turn to us for support, we want to provide the world-class service and expertise they've come to know us for," said Greg Spears, COO of Heritage Cooperative. "Our local business, and ag retailers across America, are interested in bolstering their conservation expertise because it's another way to add value at the farm gate. The private sector can engage in new ways when it comes to on-farm conservation, and we're excited to be part of this opportunity."
"Heartland Co-op is proud to be a partner in this endeavor to bring additional conservation resources to the farm," said Dave Coppess, vice president of sales and marketing at Heartland Cooperative. "As an ag retailer in the Midwest, and a long-time participant in water quality improvement and conservation practices, we can attest to the positive influence and results our agronomists bring to our farmers. Truterra, LLC has established tools for gathering, analyzing and providing environmental solutions. Launching Conservation Agronomists with the knowledge and expertise our farmers expect will allow us to position the right sustainability practices into place for the specific needs and circumstances of that individual producer.  We are excited to be part of a pilot that provides a unique opportunity to test new strategies."
 
# # #
About National Fish and Wildlife Foundation
The National Fish and Wildlife Foundation (NFWF) works with the public and private sectors to sustain, restore and enhance the nation's fish, wildlife, plants and habitats for current and future generations. Chartered by Congress in 1984, NFWF has grown to become the nation's largest private conservation grant-maker, funding more than 18,600 projects and generating a total conservation impact of $6.1 billion. Learn more at www.nfwf.org.
About Truterra, LLC
Truterra (formerly Land O'Lakes SUSTAIN) is a leading stewardship solutions provider, advancing and connecting sustainability efforts throughout the food system with scale – from farmers to ag retailers to partners like food companies. Truterra positions farmers for success by providing them tools and resources to establish stewardship baseline and track progress on every field they farm. The Truterra™ network brings together the best in agricultural technology and on-farm business management to drive sustainability across the food system, feeding people, safeguarding the planet and supporting farmer livelihoods. Truterra was launched in 2016 by Land O'Lakes, Inc., a member-owned cooperative that spans the spectrum from agricultural production to consumer foods.
CONTACT:  
Natalie Long, Land O'Lakes, Inc., nlong@landolakes.com
Rob Blumenthal, National Fish and Wildlife Foundation, rob.blumenthal@nfwf.org