Image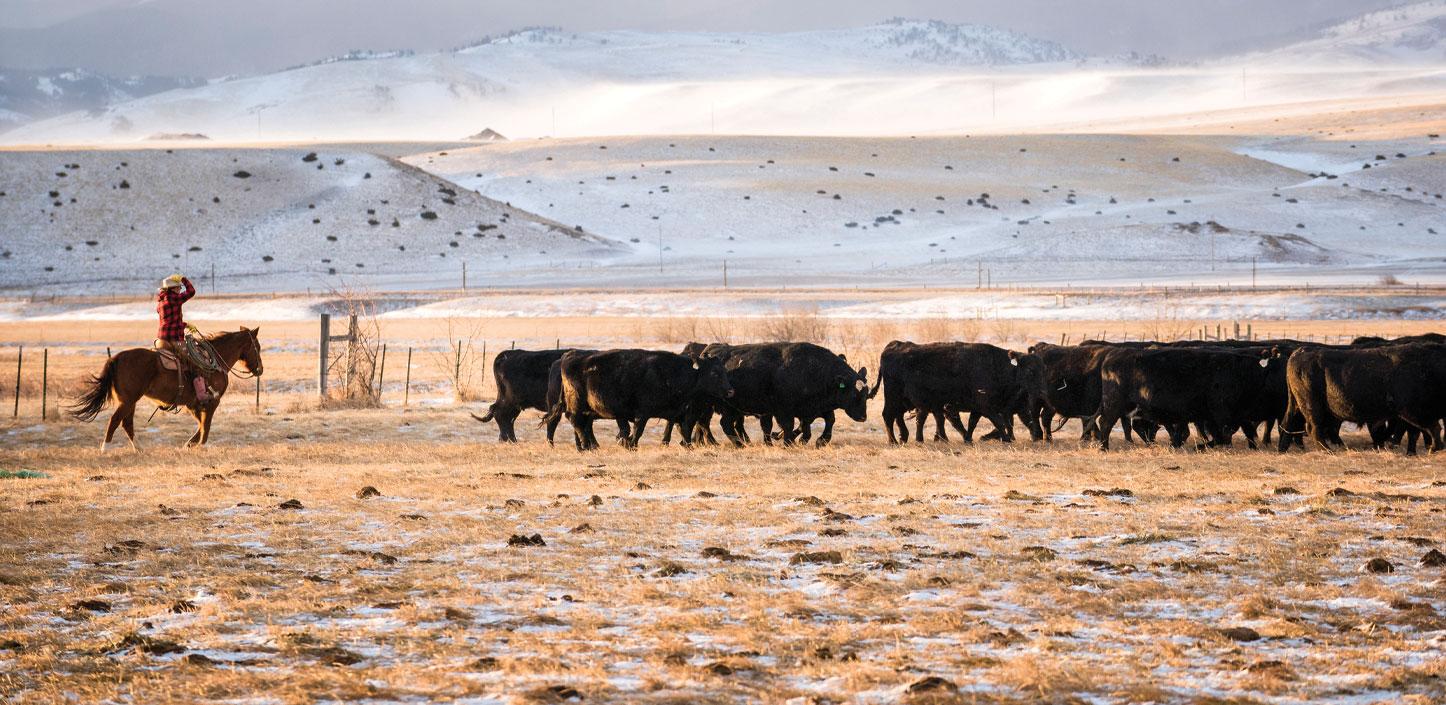 NFWF and ConocoPhillips Announce $660,000 in Grants from the ConocoPhillips SPIRIT of Conservation Program
---
Grants support eight projects focused on improving habitat quality and connectivity for migratory wildlife 
HOUSTON (November 15, 2018) – The National Fish and Wildlife Foundation (NFWF) and ConocoPhillips (NYSE:COP) today announced $660,000 in grants that will benefit important migratory wildlife populations by preserving and enhancing movement corridors and other key habitats. Projects supported by these grants will protect and restore high-priority sites, reduce barriers to wildlife passage and improve conservation practices on working lands in Colorado, Montana, North Dakota, Oklahoma, South Dakota, Texas and Wyoming. The grants will leverage more than $2.8 million in matching contributions for a total conservation benefit exceeding $3.5 million.
The grants were awarded through the ConocoPhillips SPIRIT of Conservation Program a partnership between NFWF, ConocoPhillips and the U.S. Fish and Wildlife Service. 
"From large mammals to the smallest grassland birds and butterflies, migratory species require habitat linkages to survive," said Jeff Trandahl, executive director and CEO of NFWF. "Building on more than a decade of partnership, these new grants under the ConocoPhillips SPIRIT of Conservation Program will help connect high-quality habitats to support some of North America's most iconic wildlife migrations."
By restoring habitat, providing technical assistance to private landowners, eliminating migration barriers and protecting exceptionally important parcels along important migration routes the eight grants announced today will: 
Restore 11,000 acres of priority grassland habitat in North and South Dakota, the Trans Pecos Region of Texas and across Oklahoma
Restore 1,000 acres of priority wetland habitat along the Texas coastal plain
Retrofit 12 miles of fence using wildlife-friendly standards to facilitate pronghorn migration in Wyoming
Protect 1,300 acres along Wyoming's Red Desert to Hoback mule deer migration corridor
Protect 155 acres of important habitat for grizzly bears as well as westslope cutthroat trout and bull trout along the Flathead River in Montana
Create a prioritization tool that will inform conservation efforts for Baird's sparrow across its Great Plains distribution
"We're pleased with the quality of projects put forward by this year's SPIRIT of Conservation Program grant applicants," said Natalie Riley, ConocoPhillips' Director of Community Relations. "The cumulative conservation benefits of all the projects funded over the past 14 years has resulted in long-lasting ecological gains for multiple species as well as critical habitats important to environmental sustainability."
The ConocoPhillips SPIRIT of Conservation Program has awarded numerous grants investing in migratory species conservation since 2004. This year the program made conservation of migratory wildlife habitat its primary focus. In addition, the program is expanding its reach on this issue by providing additional grant funding through a new initiative designed to improve large mammal migration corridors in the western United States. Information about this new funding opportunity can be found here.
Since 2005 ConocoPhillips, NFWF and the U.S. Fish and Wildlife Service have invested more than $11.6 million in projects through the SPIRIT of Conservation program. Grantees have provided an additional $25.7 million in matching contributions for a total conservation impact of $37.3 million. As a result of these investments more than 306,000 acres of critical fish and wildlife habitat in 13 states have been conserved or restored.  
A complete list of the 2018 grants made through the ConocoPhillips SPIRIT of Conservation program is available here.
About the National Fish and Wildlife Foundation
Chartered by Congress in 1984, the National Fish and Wildlife Foundation (NFWF) protects and restores the nation's fish, wildlife, plants and habitats. Working with federal, corporate and individual partners, NFWF has funded more than 4,500 organizations and generated a conservation impact of more than $4.8 billion. Learn more at www.nfwf.org.
About ConocoPhillips
ConocoPhillips is the world's largest independent E&P company based on production and proved reserves. Headquartered in Houston, Texas, ConocoPhillips had operations and activities in 17 countries $71 billion of total assets and approximately 11,100 employees as of Sept. 30, 2018. Production excluding Libya averaged 1,221 MBOED for the nine months ended Sept. 30, 2018 and proved reserves were 5.0 billion BOE as of Dec. 31, 2017. For more information go to www.conocophillips.com.
###