Image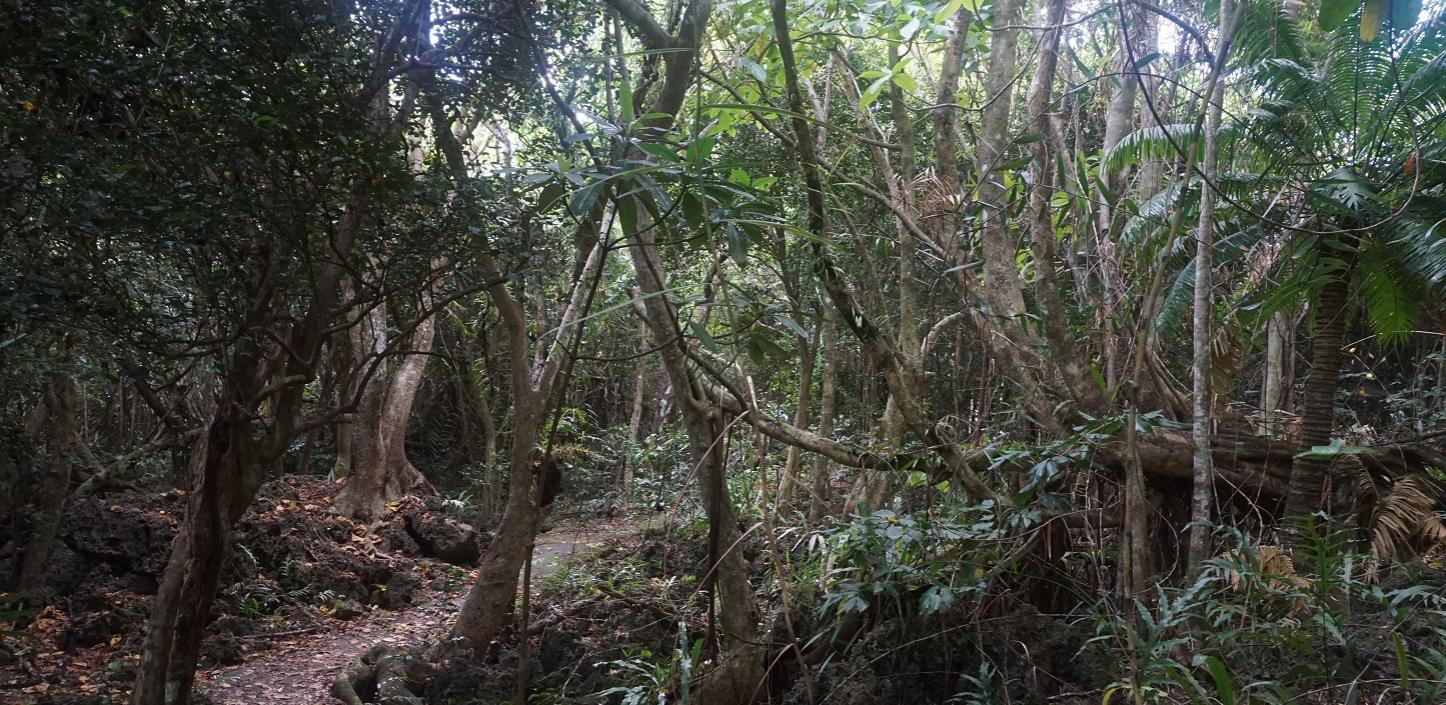 NFWF and U.S. Department of the Navy Launch Guam Habitat Conservation Initiative 
---
New grant program will support strategies to improve baseline conditions of native forest and habitat health
Washington, D.C. (May 9, 2022) – The National Fish and Wildlife Foundation (NFWF) and the U.S. Department of the Navy today announced the launch of the Guam Habitat Conservation Initiative, a competitive grant program that will provide strategic grants to support projects that protect, restore, and enhance targeted native limestone forest, ravine forest, and savanna habitats to support conservation and recovery of federally listed and at-risk species.
In its inaugural year, the Guam Habitat Conservation Initiative will invest up to $3.2 million to will support strategies developed through the Guam Habitat Conservation Initiative Implementing Plan (2022-2027) to improve baseline conditions of native forest and habitat health in Guam.
Guam's native habitats face numerous threats from invasive plants, animals, introduced pests and disease, and habitat loss from development, human-caused wildfires, and extreme weather events. Tremendous growth through development has resulted in considerable island-wide environmental degradation. The availability of suitable habitat poses significant challenges for the recovery of Guam's native species.
The Program recognizes that baseline habitat conditions in targeted areas must be improved before species-specific issues can successfully be addressed. Funding made available through this program will support conservation strategies such as ungulate management, invasive plant control, native and Endangered Species Act (ESA) listed plant establishment, wildfire prevention, baseline data collection, and public education and engagement.
Individual grants through this inaugural RFP will range from $50,000 to $600,000, although grants greater than $600,000 may be considered on a case-by-case basis. Non-profit 501(c) organizations, U.S. Federal government agencies, state and territorial government agencies, local governments, municipal governments, Tribal Governments and Organizations, and educational institutions are eligible to apply for this funding opportunity. All proposals will be screened for relevance, accuracy, completeness, and compliance with NFWF and funding source policies. Proposals will then be evaluated based on the extent to which they meet program goals and priorities, technical merit, cost-effectiveness, partnership and community impact, as well as other criteria detailed further in the Request for Proposals. 
Proposals are due June 15, 2022 and the full Request for Proposals can be found here.
About the National Fish and Wildlife Foundation
Chartered by Congress in 1984, the National Fish and Wildlife Foundation (NFWF) protects and restores the nation's fish, wildlife, plants and habitats. Working with federal, corporate and individual partners, NFWF has funded more than 4,500 organizations and generated a conservation impact of more than $5.3 billion. Learn more at www.nfwf.org.
###
 
Contact: 
Rob Blumenthal, 202-857-0166, rob.blumenthal@nfwf.org