Image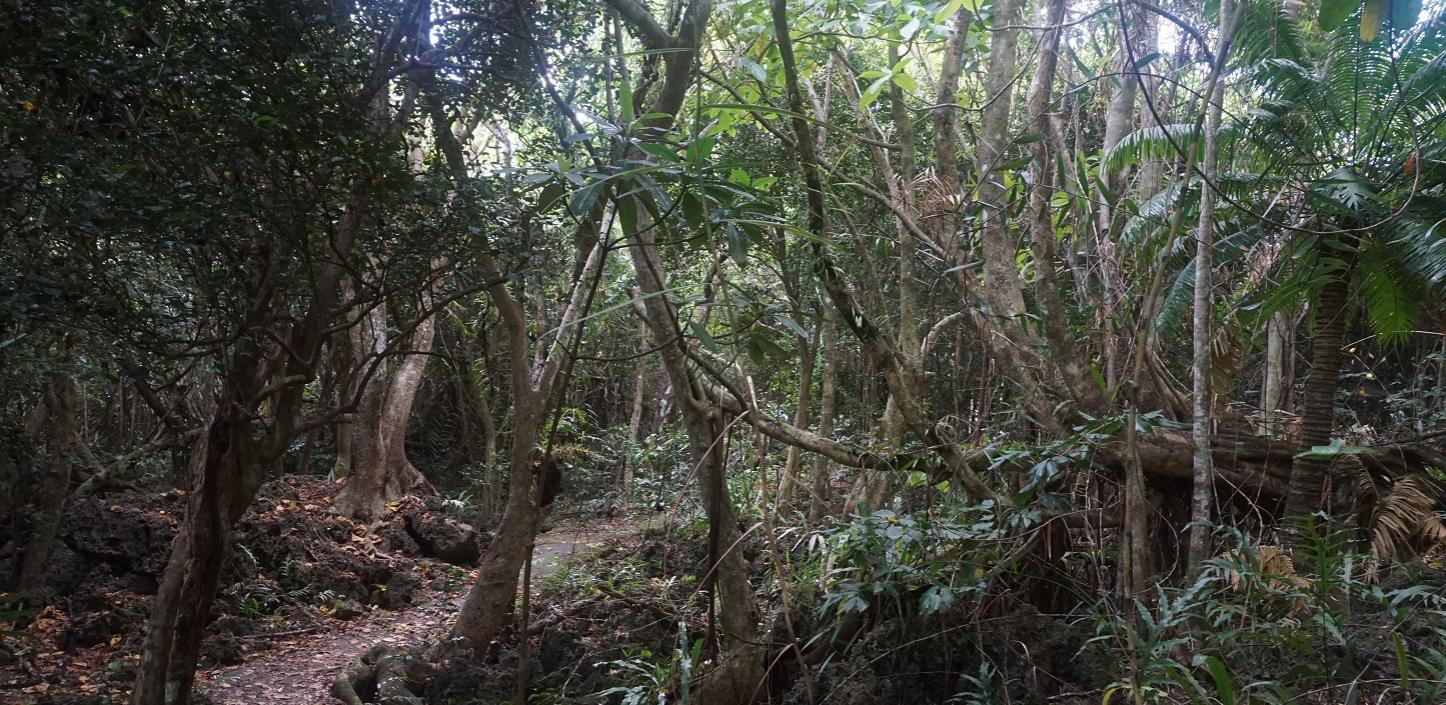 Guam Habitat Conservation Initiative
The Guam Habitat Conservation Initiative aims to protect, restore, and enhance targeted native limestone forest, ravine forest, and savanna habitats to support conservation and recovery of federally listed and at-risk species. Through a cooperative partnership under the Department of Defense (DoD) Readiness and Environmental Protection Integration (REPI) Program, Joint Region Marianas, and the National Fish and Wildlife Foundation (NFWF), in collaboration with Guam Department of Agriculture (DOAG), the U.S. Fish and Wildlife Service (USFWS), and other partners, this program will support strategies developed through the Program's five-year implementation plan to improve baseline conditions of native forest and habitat health.
Guam, a U.S. territory, is the southernmost island in the Mariana Archipelago and the largest island in Micronesia. Guam's tropical climate hosts rich and diverse terrestrial and aquatic species. The island's native forests provide critical ecosystem services and habitats for endemic and endangered species, as well as traditional, cultural and economic resources.
Guam's habitats face numerous threats from invasive plants, animals, introduced pests and disease, and habitat loss from development, human-caused wildfires, and extreme weather events. Tremendous growth through development has resulted in considerable island-wide environmental degradation. The availability of suitable habitat poses significant challenges for the recovery of Guam's native species. 
The program recognizes that baseline habitat conditions of limestone forests, ravine forests, and savanna habitats must be improved before species-specific issues can successfully be addressed. Funding made available through this program will support conservation strategies such as ungulate management, invasive plant control, native and ESA-listed plant establishment, wildfire prevention, baseline data collection, and public education and engagement.
Manager, Alaska and Hawaii Programs
Program Coordinator, Western Regional Office