Image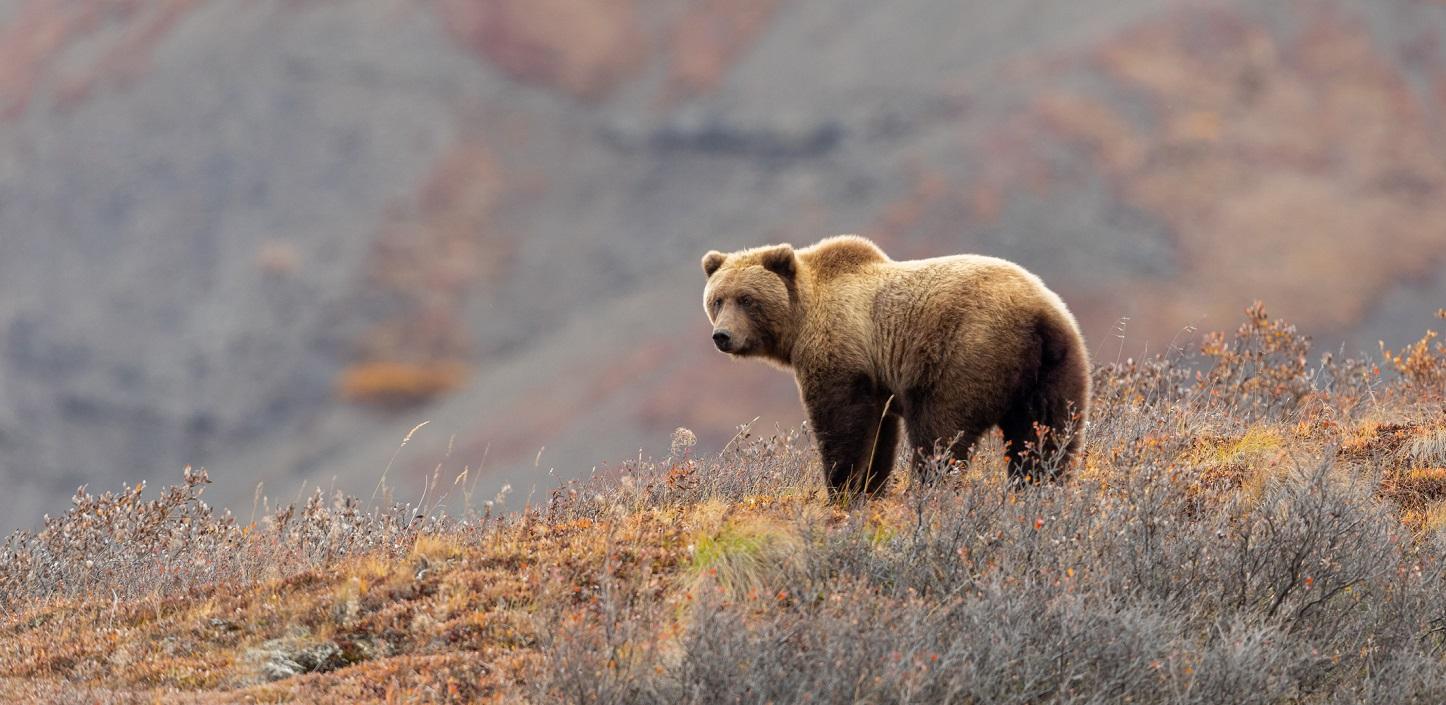 NFWF Announces $141.3 Million in Grants from the America the Beautiful Challenge
---
The America the Beautiful Challenge awards second round of grants to high-priority conservation projects across the United States
WASHINGTON, D.C. (November 14, 2023) – The National Fish and Wildlife Foundation (NFWF) joined its public partners today in announcing $141.3 million in grants through the America the Beautiful Challenge (ATBC). The 74 new grants announced today will support landscape-scale conservation projects across 46 States, three U.S. Territories, and 21 Tribal and Native Nations. The grants will generate at least $12 million in matching contributions for a total conservation impact of more than $153 million.
ATBC grants support projects that conserve, restore and connect habitats for wildlife while improving community resilience and access to nature. The America the Beautiful Challenge (ATBC) is a partnership between the Department of the Interior (though the U.S. Fish and Wildlife Service), the U.S. Department of Agriculture through the Natural Resources Conservation Service and the U.S. Forest Service, the U.S. Department of Defense, Native Americans in Philanthropy and NFWF. The competitive grant awards were made possible with funding from the Bipartisan Infrastructure Law, Inflation Reduction Act, other federal conservation programs and private sources.
"Nature is essential to the health, well-being and prosperity of every community in America. Through the President's Investing in America agenda, we have the historic opportunity to invest in locally led, collaborative efforts that can help combat the impacts of climate change, advance environmental justice, and safeguard the lands and waters we all love," said Secretary of the Interior Deb Haaland. "I'm thrilled that in this year's grant selections, 40 percent of the projects awarded will be implemented by Tribal communities, putting Indigenous Knowledge at the center of our conservation work." 
To streamline and centralize access to these funds, federal agencies worked together to establish the ATBC in May 2022 and house the program at NFWF to create a "one-stop-shop" competitive grant program for landscape-scale conservation and restoration projects that implement existing conservation plans across the nation. In only its second year, the 2023 ATBC request for proposals was a resounding success with applicants submitting 456 preproposals representing a total nationwide conservation need of $885 million. Of those, NFWF invited 175 applicants to submit full proposals. The grants announced today address about 15 percent of this overall level of demand, illustrating the highly competitive nature of the ATBC.
"The second year of the ATBC saw even greater demand for critical conservation and restoration investment across the nation," said Jeff Trandahl, executive director and CEO of NFWF. "The 74 grants announced today will benefit habitat and communities from Maine to Guam and from Alaska to the U.S. Virgin Islands—and will enable local partners to deliver collaborative landscape-scale habitat restoration, sustain wildlife, connect communities to nature, and harness the benefits of natural systems to increase resilience."
These projects will enable states, Tribal Nations, U.S. territories, nonprofits, academic institutions, and other grantees to develop and implement multijurisdictional, high-priority restoration projects on both public and private lands. The program is intended to encourage the development and implementation of voluntary, diverse and comprehensive landscape-level projects that:
Address priority conservation and restoration needs
Showcase cumulative benefits to fish and wildlife
Enhance carbon sequestration and storage
Engage with and benefit communities, including underserved communities
Connect people with nature
Advance existing conservation plans and/or are informed by Indigenous Knowledge
Help safeguard ecosystems and communities through resilience-focused and nature-based solutions 
"Reflecting input from local partners, the America the Beautiful Challenge serves as a key component of the Biden-Harris administration's commitment to protecting our nation's natural treasures for generations to come," said Agriculture Secretary Tom Vilsack. "Thanks to these awards, leveraged by non-federal dollars, USDA will undertake critical work with Tribes, NGOs and state partners, and others to protect vulnerable wildlife, improve fishing and hunting opportunities, and ensure forests and grasslands continue to supply clean drinking water." 
"The 2023 America the Beautiful Challenge projects will enhance capability across multiple Department of Defense installations and ensure the longevity and sustainability of natural lands that support our missions," said Brendan Owens, Assistant Secretary of Defense, Energy, Installations and Environment. "The seven DOD projects are receiving over $5.2 million in DOD Readiness and Environmental Protection Integration Program funding, coupled with nearly $2.2 million in funding from the Department of the Interior's U.S. Fish and Wildlife Service and nearly $787,000 in non-federal partner contributions. The shared support from DOI and non-federal partners will help safeguard critical testing and training missions, protect installation and defense community infrastructure from climate change impacts, and bolster new local partnerships that will help ensure our mission readiness."
Examples of the types of projects funded this year include:
Catawba Indian Nation ($4,807,000) will use a cultural approach to ecological restoration by engaging Catawba citizens in replacing two culverts, stabilizing streambanks, converting land to native prairie, and doubling the size of canebrake on Tribal lands.
Wisconsin Department of Natural Resources ($1,904,000) will develop strategic outreach, engagement, and implementation approaches via state and Tribal intergovernmental collaboration to provide a firm foundation for effective manoomin (wild rice) management.  
Guam Department of Agriculture ($1,006,000) will eradicate little fire ants within priority sites on Guam where treatment will support military mission, protect at-risk species, address community concerns, and protect local industry, including subsistence and small scale agriculture. 
Wild Salmon Center ($870,700) will work with Olympic National Forest, Washington Department of Natural Resources, and the Quileute Tribe to decommission 4.2 miles of National Forest road in the Calawah watershed to reduce risks of hill slope failures during winter flood events, protect salmon habitat from hill slope failures, and provide recreational access for local communities.
Wildlife Habitat Federation ($297,500) will engage private landowners for voluntary working lands conservation to benefit producers and habitat within the Monarch Butterfly and Northern Bobwhite Quail Working Lands for Wildlife geographies across a 17-county area of the Texas mid-coast.
The ATBC includes an emphasis on supporting Tribal and Native Nation access to grant funding for restoration, conservation and capacity-building, and seeks projects that incorporate Indigenous Knowledge in planning and implementation. The number of proposals awarded to Tribal Nation applicants in 2023 far exceeded expectations and demonstrated high demand and clear need for the funding. Approximately 40 percent of 2023 grants and funding will support projects implemented by Indigenous communities, representing an unprecedented level of funding dedicated to Tribally led projects for a single grant program at NFWF. 
"Indigenous knowledge and leadership are critical if the U.S. hopes to address the climate and biodiversity crisis," said Erik Stegman, CEO of Native Americans in Philanthropy.  "I am deeply grateful to our funders and partners at the Tribal Nations Climate and Conservation Funding Collaborative who, for the second year in a row, helped Tribes meet the non-federal match requirement, an historic barrier for many to receiving federal funds. This year, by leveraging $1.5 million in private dollars, Tribes will be able to access more than $50 million in new public funding to address critical conservation projects. This is a historic moment for our community."
The ATBC consolidates funding from multiple federal agencies and the private and non-profit sector, enabling applicants to develop and pursue large-scale or complex, locally led projects that collaboratively address shared priorities across public and private lands. This is demonstrated by the increased number of projects co-funded between agency partners – made possible through NFWF's unique grantmaking flexibility. The program supports projects that contribute to one or more of the following focal areas:
Conserving and restoring rivers, coasts, wetlands and watersheds 
Conserving and restoring forests, grasslands and other important ecosystems that serve as carbon sinks 
Connecting and reconnecting wildlife corridors, large landscapes, watersheds and seascapes 
Improving ecosystem and community resilience to flooding, drought and other climate-related threats
Expanding access to the outdoors, particularly in underserved communities
A complete list of the 2023 grants made through the ATBC is available here. To learn more about the program, including applicant eligibility, funding priorities and submission requirements, visit the NFWF ATBC webpage.
About the National Fish and Wildlife Foundation
Chartered by Congress in 1984, the National Fish and Wildlife Foundation (NFWF) protects and restores the nation's fish, wildlife, plants and habitats. Working with federal, corporate, foundation and individual partners, NFWF has funded more than 6,000 organizations and generated a total conservation impact of $8.1 billion. NFWF is an equal opportunity provider. Learn more at nfwf.org. 
About the U.S. Department of the Interior
The Department of the Interior conserves and manages the Nation's natural resources and cultural heritage for the benefit and enjoyment of the American people, provides scientific and other information about natural resources and natural hazards to address societal challenges and create opportunities for the American people, and honors the Nation's trust responsibilities or special commitments to American Indians, Alaska Natives, and affiliated island communities to help them prosper.
About the USDA Forest Service
The mission of the Forest Service is to sustain the health, diversity, and productivity of the nation's forests and grasslands to meet the needs of present and future generations. The agency manages 193 million acres of public land, provides assistance to state, private, and Tribal landowners, and maintains the largest forestry research organization in the world. Public lands the Forest Service manages contribute more than $13 billion to the economy each year through visitor spending alone. Those same lands provide 20 percent of the nation's clean water supply, a value estimated at $7.2 billion per year. The agency has either a direct or indirect role in stewardship of about 80 percent of the 850 million forested acres within the U.S., of which 100 million acres are urban forests where most Americans live. For more information, visit www.fs.usda.gov. 
About the USDA Natural Resources Conservation Service
As the U.S. Department of Agriculture's primary private lands conservation agency, the Natural Resources Conservation Service (NRCS) helps America's farmers, ranchers, and forest landowners make investments in their operations and local communities to keep working lands working, boost rural economies, increase the competitiveness of American agriculture, and improve the quality of our air, water, soil, and habitat. Through one-on-one, personalized and voluntary assistance, NRCS works with producers and communities to find the best solutions to meet their unique conservation and business goals to ensure the health of our natural resources and the long-term sustainability of American agriculture.
About U.S. DOD REPI Program
The Department of Defense (DOD)'s Readiness and Environmental Protection Integration (REPI) Program fosters multi-agency initiatives and collaboration to preserve compatible land uses and promote resilience around military installations and ranges. These efforts preserve and enhance Department of Defense (DOD) assets and capabilities in support of military readiness through the creation of unique cost-sharing partnerships with state and local governments and private conservation organizations. The REPI Program is administered by the Office of the Secretary of Defense (OSD). Learn more at www.repi.mil.
About Native Americans in Philanthropy
For over thirty years, Native Americans in Philanthropy has promoted equitable and effective philanthropy in Native communities. They do this through leadership development, education, research, and strategic partnerships with funders and philanthropic organizations. The cornerstone of their work is their relatives and their networks. NAP supports several communities of stakeholders that work together to build knowledge, community, priorities, and power in the sector. These networks include Native professionals in philanthropy, elected Tribal leaders, Native youth leaders, Native philanthropic executives and board members, and Native nonprofit leaders.
###
 
Contact:
Rob Blumenthal, 202-857-0166, rob.blumenthal@nfwf.org