Image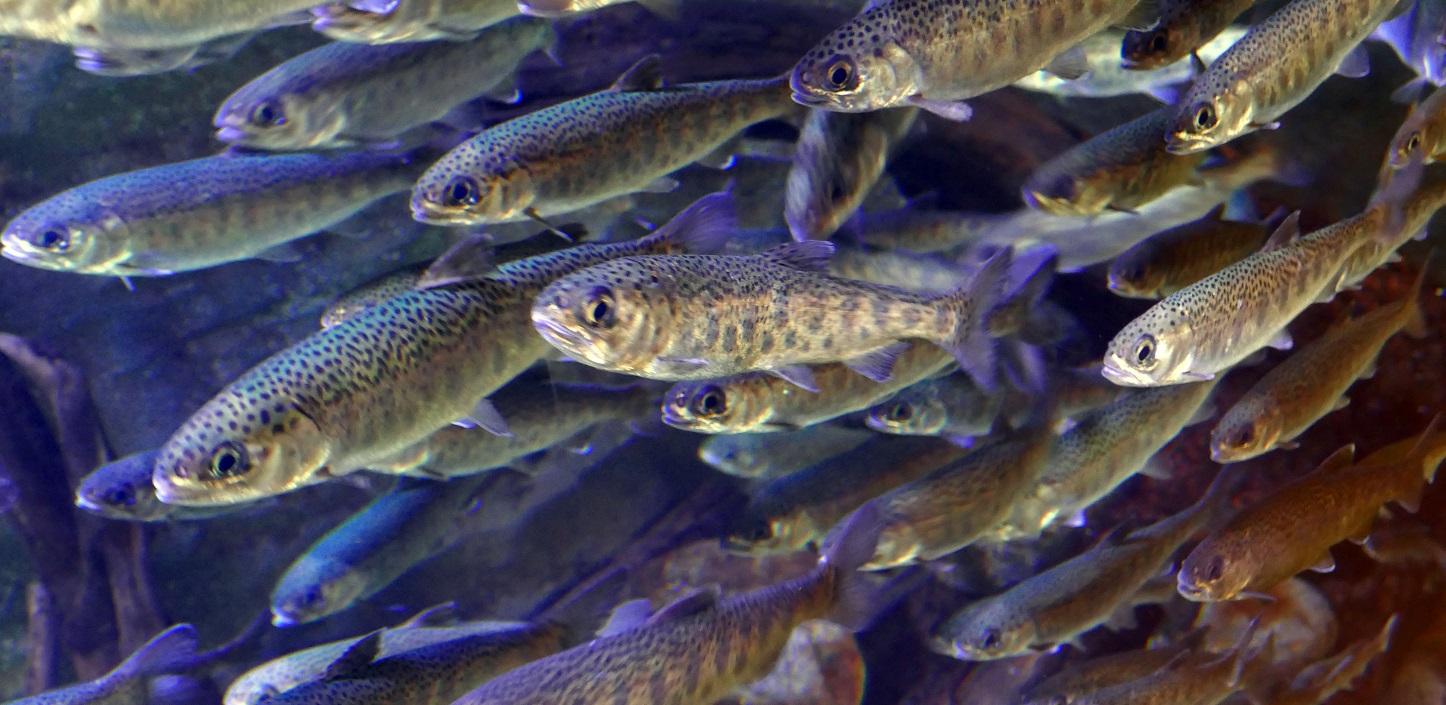 NFWF Announces $510,000 in Conservation Grants to Support Native Fish Facing Habitat Loss
---
Grants fund seven projects that will reestablish stream connectivity, restore instream and riparian habitat and manage invasive species
WASHINGTON, D.C. (November 3, 2021) – The National Fish and Wildlife Foundation (NFWF) today announced $510,000 in grants to restore, protect and enhance native fish species of conservation concern across the United States. The grants will leverage nearly $1,660,000 in matching contributions for a total conservation impact of $2.1 million. 
The grants were awarded through Bring Back the Native Fish, a partnership between NFWF, the U.S. Fish and Wildlife Service and the U.S. Forest Service. 
"Our nation's native fish species are facing substantial threats, from the persistence of invasive species to the loss of spawning habitat and warming water temperatures," said Jeff Trandahl, executive director and CEO of NFWF. "The Bring Back the Native Fish program is helping to protect species from invaders and improving spawning and coldwater habitat to give these native fish a place to thrive in the face of these significant challenges." 
Leading factors in native fish species decline include habitat alteration, lack of adequate in-stream flows, and invasive and/or nonnative species. The projects supported by the seven grants announced today will reconnect streams, restore riparian and instream habitat and water quality, and manage invasive species. In total, these projects will open more than 100 miles of stream, restore at least 30 miles of riparian habitat and engage more than 90 volunteers in the restoration work.
Bring Back the Native Fish 2021 grant recipients include:
Gila Watershed Partnership of AZ, to mechanically remove nonnative fish species from 1.9miles of Bonita creek and 22miles of Aravaipa Creek
Cascade Forest Conservancy, to install a minimum of six instream wood structures on confined salmonid-bearing tributaries of the Cispus River in Washington to benefit winter steelhead, Coho salmon and other species
Clackamas Trout Unlimited, to restore full fish passage to 8 miles of high-quality spawning and rearing habitat within the North Fork Eagle Creek sub-basin of the Clackamas River in Oregon for ESA-listed Lower Columbia River winter steelhead, coho salmon and spring Chinook salmon
The Freshwater Trust, to restore 0.88 miles of side channel habitat and place a total of 450 pieces of large wood in habitat structures and single- and multi-piece placements in the restored channels and stream margins of Salmon River, Boulder Creek and Zigzag River in the Upper Sandy River basin in Washington
Trout Unlimited, Inc., to build woody debris and beaver dam analogues using roving hand crews to improve habitat resiliency and restore ecological function for native fish species in the Lower Snake and Mid-Columbia Headwaters of Oregon
Clean Water Services, to remove Balm Grove Dam to open up to 87 miles of instream habitat for native steelhead, coho salmon, Pacific lamprey and several other native species in Gales Creek, Oregon
U.S. Fish and Wildlife Service-Arizona Fisheries Resource Office, to replace an old, non-functioning nonnative species barrier in Squaw Creek to separate the third largest Apache trout recovery population from managed sportfish downstream
Since the Bring Back the Native Fish program was established in 1991 it has awarded more than $27.2 million to 543 projects across the country, leveraging more than $99 million in matching contributions. In the past seven years, projects under this program have remedied more than 112 barriers, reopened more than 680 miles of habitat and engaged more than 4,180 volunteers in the restoration and enhancement of more than 233 miles of stream.
A complete list of the 2021 grants made through Bring Back the Native Fish program is available here.  
About the National Fish and Wildlife Foundation
Chartered by Congress in 1984, the National Fish and Wildlife Foundation (NFWF) protects and restores the nation's fish, wildlife, plants and habitats. Working with federal, corporate and individual partners, NFWF has funded more than 5,000 organizations and generated a conservation impact of $6.8 billion. Learn more at www.nfwf.org.
###
Contact: 
Rob Blumenthal, 202-857-0166, rob.blumenthal@nfwf.org