Image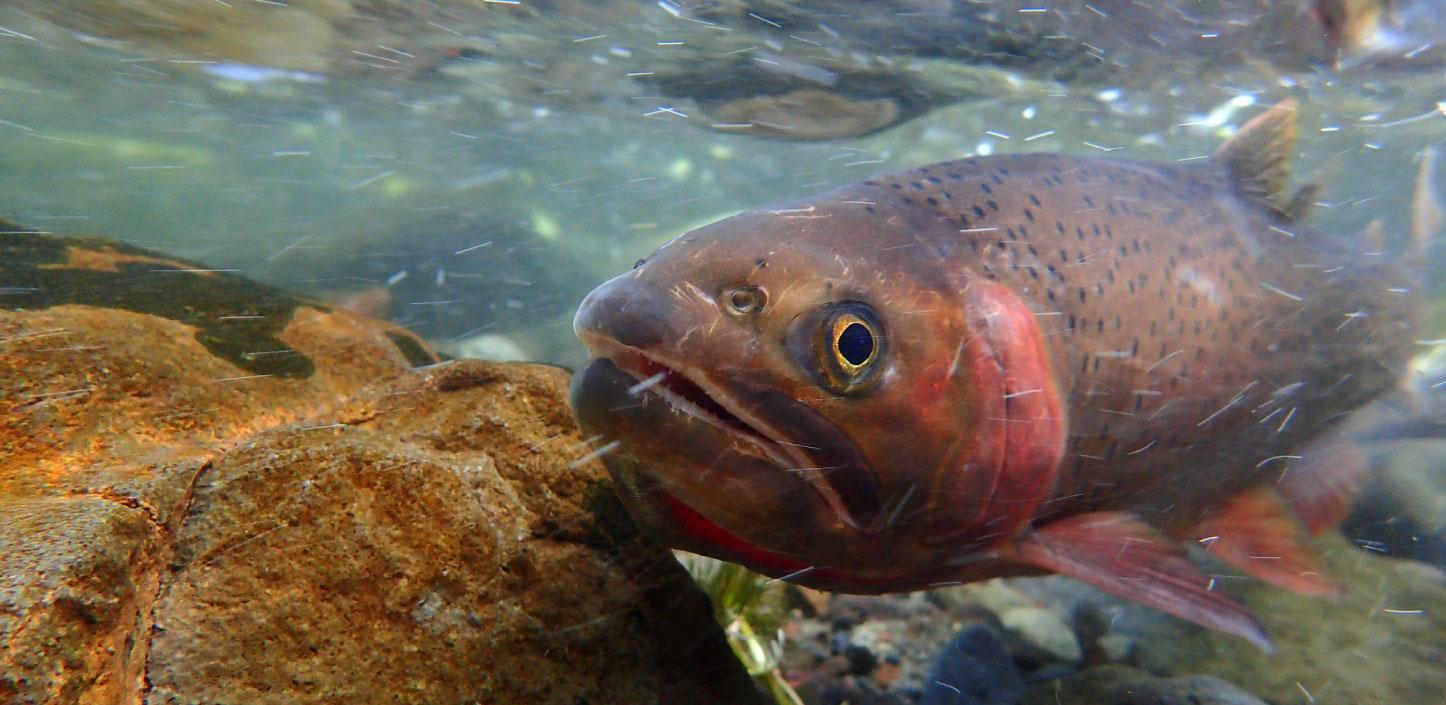 Bring Back the Native Fish
Bring Back the Native Fish invests in conservation activities that restore, protect and enhance native populations of sensitive or listed fish species across the United States, especially in areas on or adjacent to federal agency lands. The program emphasizes coordination between private landowners and federal agencies, tribes, corporations and states to improve the ecosystem functions and health of watersheds. 
Leading factors in native fish species decline include habitat alteration, lack of adequate in-stream flows, and invasive and/or non-native species. Bring Back the Native Fish awards grants to projects that conserve aquatic ecosystems, increase in-stream flows and build partnerships that benefit native fish species throughout the United States. The program also provides grants to implement the goals of the National Fish Habitat Action Plan​.
Bring Back the Native Fish also supports projects that advance innovation in fisheries management, including developing decision support tools, landscape-scale assessments to determine where to implement restoration to maximize native fish recovery, piloting innovative restoration techniques, identifying key flow restoration thresholds that enhance fish habitat and water quality in flow-limited systems, and innovative public outreach methods like crowd-sourcing data or information needed for native fish conservation. 
Priority Landscapes and Species
Bring Back the Native Fish supports projects benefitting one or more of the following native fish species and focal geographies:
Pacific lamprey, Chinook salmon and steelhead in the Columbia River Basin 
Salmon in the Central and Northern California coasts 
Intermountain West native trout and char including Yellowstone/Snake River, Colorado River, San Juan and Greenback cutthroat trout, bull trout, Apache trout and Gila trout 
Native desert fishes in the arid southwest, including sucker, dace, pupfish and other species, especially those with overlapping distributions with other native fish species of conservation priority 
Great Lakes native fishes, including lake sturgeon, lake trout and brook trout 
Southern and southeastern native fish, especially endemic species of concern in the Cumberland, Tennessee and Mobile (Alabama/Coosa) river drainages 
Native fish of eastern U.S. rivers, especially depleted anadromous species such as river herring and American shad