Image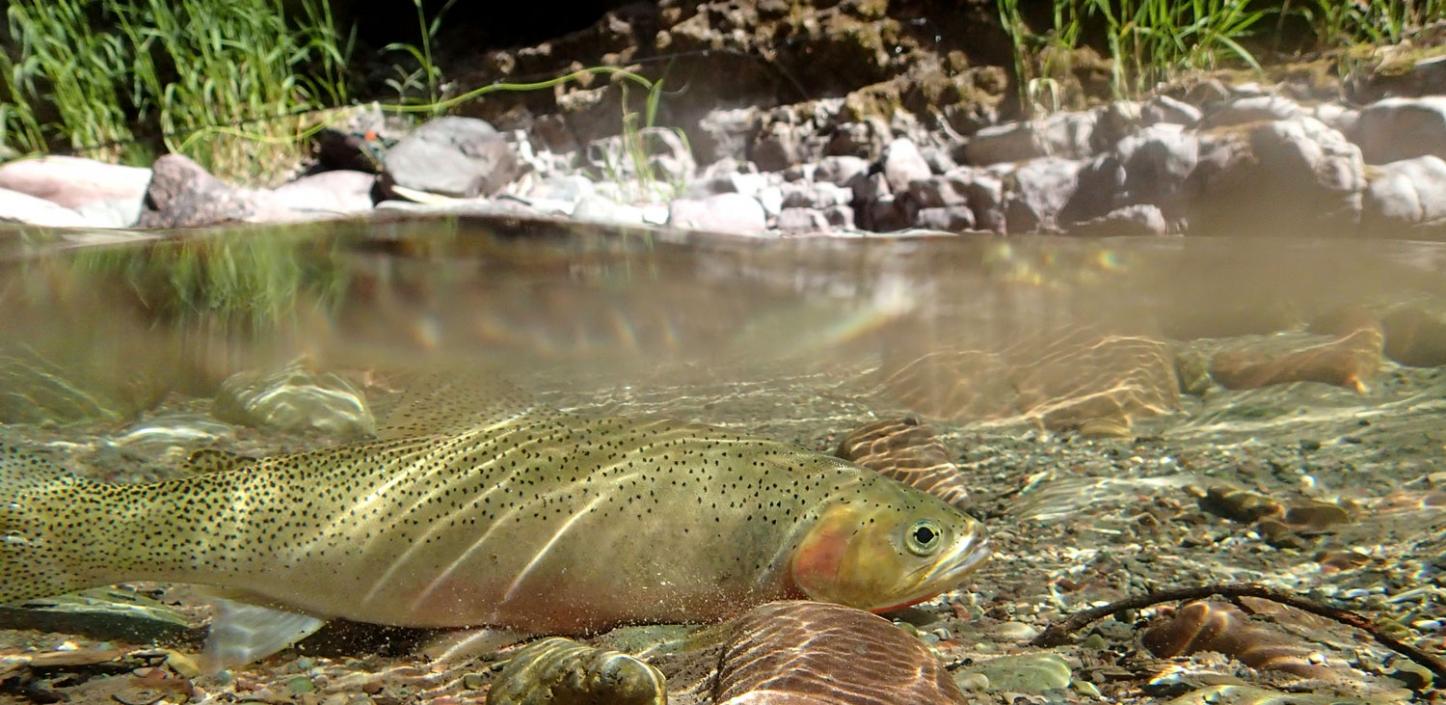 NFWF Announces $510,000 in Grants from the Bring Back the Natives Program
---
Grants support seven projects that will reestablish stream connectivity, restore riparian habitat, manage invasive species and support innovative research
​WASHINGTON, D.C. (November 13, 2019) – The National Fish and Wildlife Foundation (NFWF) today announced $510,000 in grants to support seven habitat restoration and other on-the-ground projects that advance recovery goals for threatened or sensitive native fish in Arizona, Colorado, Michigan, Oregon, Virginia and Wyoming. The grants will generate more than $675,788 in grantee matching contributions for a total conservation impact of $1.19 million.
These grants were awarded through the Bring Back the Natives program, a partnership between NFWF, the U.S. Fish and Wildlife Service, the U.S. Forest Service and the Brunswick Public Foundation. 
"The grants announced today support on-the-ground conservation projects that will protect native populations of fish species and their aquatic habitats," said Jeff Trandahl, executive director and CEO of NFWF. "These grants will restore ecosystems and stream-flow, while also reducing the negative impacts of non-native species." 
Leading factors in native fish species decline include habitat alteration, lack of adequate in-stream flows, and invasive and/or non-native species. The seven projects receiving grants will address key limiting factors for focal species using innovative solutions. In total, these projects will rectify five fish passage barriers, reopen more than 27 miles of stream, restore 2.7 miles of riparian habitat and engage more than 500 volunteers in the restoration work.
In Michigan, the Conservation Resource Alliance will fully restore connectivity on Blood Creek by opening the remaining 2.8 miles of stream for native fish passage. The project will replace existing culverts to improve water quality, increase spawning, rearing and refuge habitat, and restore hydrology and natural sediment movement. 
Since Bring Back the Natives was established in 1991, the program has awarded more than $25.7 million in grants and generated more than $88.6 million in matching contributions. In the last seven years, projects under this program have removed more than 105 barriers, reopened more than 627 miles of habitat and engaged more than 4,000 volunteers in the restoration and enhancement of more than 202 miles of stream. 
A complete list of the 2019 grants made through the Bring Back the Natives program is available here​.
About the National Fish and Wildlife Foundation
Chartered by Congress in 1984, the National Fish and Wildlife Foundation (NFWF) protects and restores the nation's fish, wildlife, plants and habitats. Working with federal, corporate and individual partners, NFWF has funded more than 4,500 organizations and generated a conservation impact of more than $5.3 billion. Learn more at www.nfwf.org.
###