Image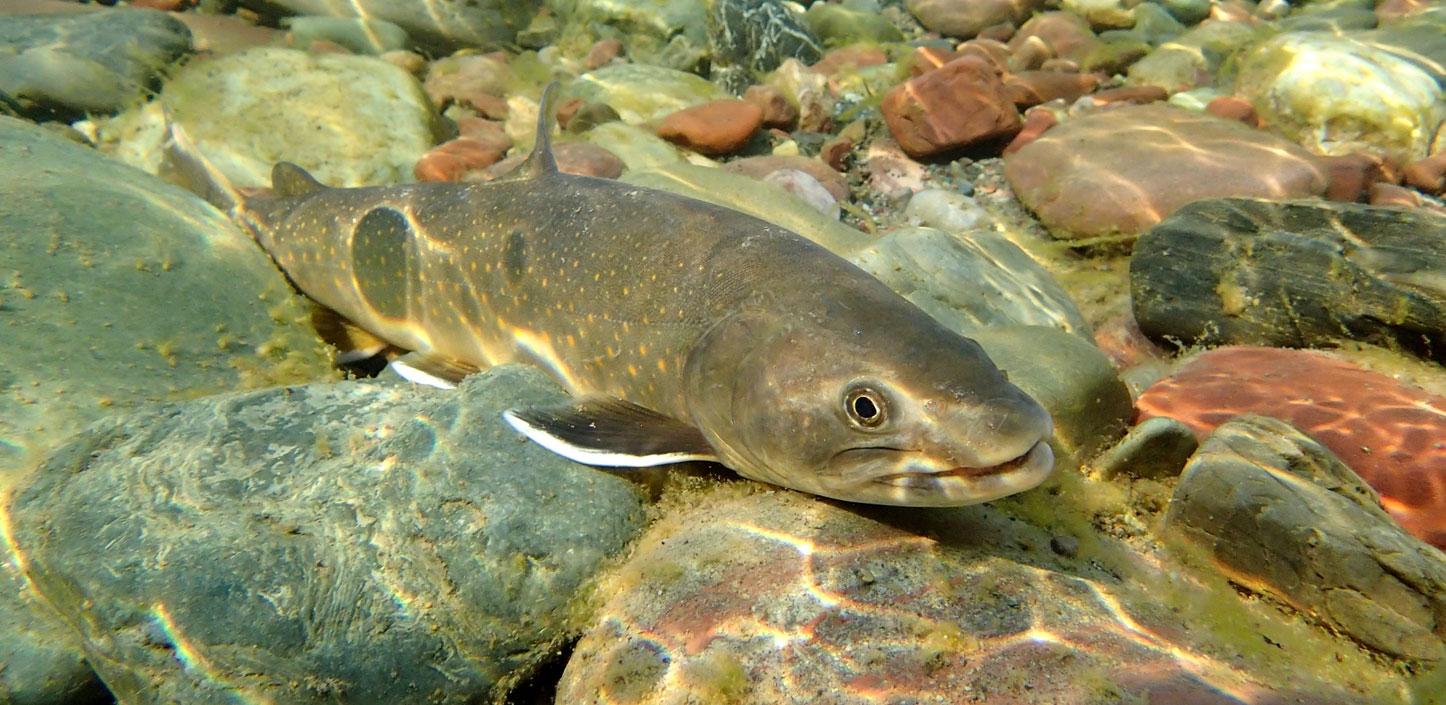 NFWF Announces $510,000 in Grants to Support Native Fish Conservation Efforts Throughout the United States
---
Grants fund seven projects that will reestablish stream connectivity, restore instream and riparian habitat and manage invasive species
WASHINGTON, D.C. (November 30, 2020) – The National Fish and Wildlife Foundation (NFWF) today announced $510,000 in grants to restore, protect and enhance native fish species of conservation concern across the United States. The grants will leverage $2.02 million in matching contributions for a total conservation impact of $2.53 million.
The grants were awarded through Bring Back the Natives, a partnership between NFWF, the U.S. Fish and Wildlife Service and the U.S. Forest Service. 
"In collaboration with our federal partners, the Bring Back the Natives program protects our nation's amazing natural heritage by funding projects that ensure our rivers and streams provide refuge for iconic species such as Colorado River cutthroat trout and Chinook salmon," said Jeff Trandahl, executive director and CEO of NFWF.  
Leading factors in native fish species decline include habitat alteration, lack of adequate in-stream flows, and invasive and/or nonnative species. The projects supported by the seven grants announced today will reconnect streams, restore riparian and instream habitat and water quality, and manage invasive species. In total, these projects will open more than 53 miles of stream, restore at least 31 miles of riparian habitat, and engage more than 180 volunteers in the restoration work.
Bring Back the Natives 2020 grant recipients include:
Since Bring Back the Natives was established in 1991, the grant program has awarded more than $26.6 million to 516 projects across the country, leveraging more than $97 million in matching contributions. In the past seven years, projects under this program have remedied more than 112 barriers, reopened more than 680 miles of habitat and engaged more than 4,180 volunteers in the restoration and enhancement of more than 233 miles of stream.
A complete list of the 2020 grants made through Bring Back the Natives is available here.    
About the National Fish and Wildlife Foundation
Chartered by Congress in 1984, the National Fish and Wildlife Foundation (NFWF) protects and restores the nation's fish, wildlife, plants and habitats. Working with federal, corporate and individual partners, NFWF has funded more than 5,000 organizations and generated a total conservation impact of $6.1 billion. Learn more at www.nfwf.org.
###
Contact: 
Rob Blumenthal, 202-857-0166, rob.blumenthal@nfwf.org