Image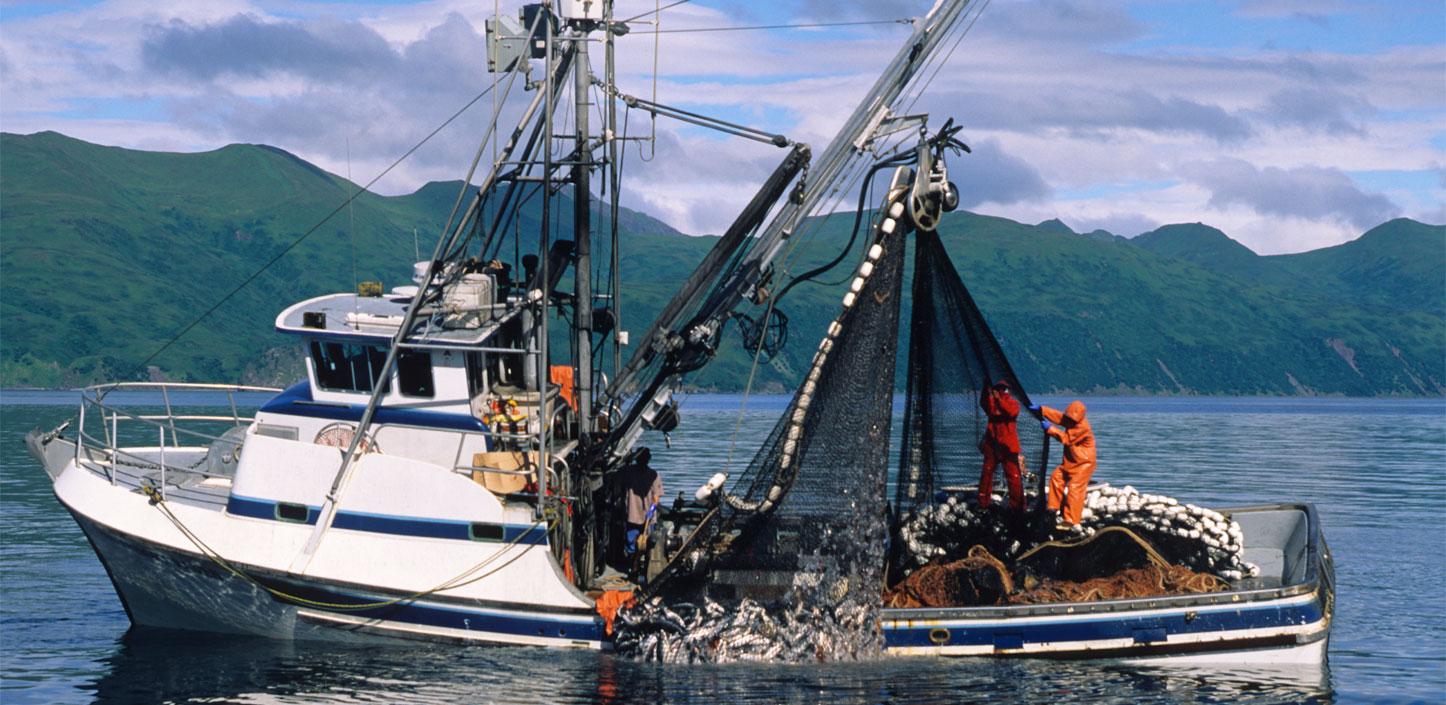 NFWF Announces More than $440,000 in Grants to Support Sustainable Fisheries
---
Eight grants will strengthen fishing communities, educate recreational anglers, enhance markets for sustainable seafood and reduce fisheries bycatch
WASHINGTON, D.C. (April 2, 2020) –The National Fish and Wildlife Foundation (NFWF) and NOAA today announced $442,603 in grants to support sustainable commercial and recreational fisheries through community-led projects in ten states and Puerto Rico. The grants will generate $635,824 in matching contributions for a total conservation impact of $1.07 million.
The grants were awarded through the Fisheries Innovation Fund (FIF), a partnership between NFWF and NOAA designed to support fishermen and communities as they work to meet the sustainable fisheries goals of the Magnuson-Stevens Fisheries Conservation and Management Reauthorization Act of 2006.  
"This year's Fisheries Innovation Fund grants support community driven projects that contribute to the health and sustainability of U.S. fisheries through educating and engaging recreational anglers, and by enhancing marketing opportunities for sustainably harvested seafood," said Jeff Trandahl, executive director and CEO of NFWF.
"The Fisheries Innovation Fund provides important support for initiatives proposed by the fishermen and fishing communities themselves," said Chris Oliver, Assistant Administrator for NOAA Fisheries. "NOAA is committed to working with NFWF to improve innovative approaches to sustainable management of recreational and commercial fisheries. We look forward to collaborating with grant recipients on projects that enhance fishing opportunities and strengthen coastal communities."
The projects supported by the eight grants announced today will invest in sustainable U.S. fisheries and fishing communities, including reducing bycatch in commercial fisheries and engaging recreational anglers in more sustainable fishing practices. Projects will also promote adoption of best fishing practices, access to trained crew members prepared to fish and continued ability to secure necessary quota. One project will develop a plan to promote local, sustainable seafood in Puerto Rico.
This year's Fisheries Innovation Fund grant recipients include:
Alaska Longline Fishermen's Association ($69,994) will enhance uptake of best fishing practices to improve the viability of small-scale fishing using a multi-tiered training program.  The project will expand efforts to strengthen uptake of innovative tools and strategies through direct outreach to fishermen and by developing local expert trainers to continue the outreach. (AK)
Cornell Cooperative Extension of Suffolk County ($57,621) will expand the Bycatch Avoidance Communication Network to identify and report real-time bycatch of nine species, helping to avoid the implementation of restrictive management measures associated with this bycatch. The project will enhance the network by improving daily reporting rates, recruiting additional vessels to the network, and conducting five at-sea observer days to facilitate proper reporting. (MA, NJ, NY, RI)
Mississippi Commercial Fisheries United, Inc. ($69,284) will develop a strategic framework to advance permit and quota banking opportunities for Mississippi fishing communities in the Gulf of Mexico reef fish fishery. The project will develop a tool that could increase the capacity of individual fishermen and fishing businesses while helping to retain access to fisheries. (MS)
Cornell Cooperative Extension of Suffolk County ($78,797) will conduct outreach and education in the recreational Atlantic striped bass fishery on proper fish handling and fishing methods in order to reduce discard mortality in Long Island, New York waters. The project will target recreational anglers through fishing groups, charter boats and fishing expos to offer education on techniques to lower discard mortality in the recreational Atlantic striped bass fishery. (NY)
Fishing Partnership Support Services ($65,000) will increase the fisheries workforce by training the next generation of professional fishermen. The project will utilize a four-week apprentice program registered with the state of Massachusetts to train the next generation of fishermen and improve safety, profitability and conservation in the New England groundfish, scallop and lobster fisheries. (MA)
Reef Fish Conservation and Education Foundation ($25,835) will develop a workforce training program to recruit and educate young fishermen for the commercial seafood harvesting sector. The project will engage fishery leaders from various fisheries across the Gulf of Mexico in face-to-face meetings to design and plan a young fishermen training program for the Gulf of Mexico and develop a review of similar programs around the United States. (AL, FL, LA, MS, TX)
Cape Cod Commercial Fishermen's Alliance ($50,072) will develop a crew training program focused on safety and fishing skills to build capacity for the next generation of fishermen on Cape Cod. The project will prepare 60 to 80 participants with necessary knowledge for commercial fishing, connect captains to competent crew members and promote fishing as a viable career path. (MA)
The Ocean Foundation ($26,000) will promote locally caught fish and plan a social marketing campaign to raise awareness about local fish markets, local sustainable seafood and underutilized species to create a new access to markets for Puerto Rico's fishermen. The project will engage industry stakeholders and develop an outreach plan to facilitate access and commercialize sustainable products. (PR)
FIF was established in 2010 to increase revenue and provide sustainable access and fishing opportunities for both commercial and recreational fishermen in the United States. Since its inception, FIF has awarded $10.9 million to 112 projects in the Northeast, the mid-Atlantic, the Caribbean, the Gulf of Mexico, the Pacific coast, Hawaii, Alaska and the Great Lakes. 
For more information about FIF, visit www.nfwf.org/fisheriesfund.
About the National Fish and Wildlife Foundation
Chartered by Congress in 1984, the National Fish and Wildlife Foundation (NFWF) protects and restores the nation's fish, wildlife, plants and habitats. Working with federal, corporate and individual partners, NFWF has funded more than 5,000 organizations and generated a total conservation impact of $6.1 billion. Learn more at www.nfwf.org.
About the National Oceanic and Atmospheric Administration 
NOAA's mission is to understand and predict changes in the Earth's environment, from the depths of the ocean to the surface of the sun, and to conserve and manage our coastal and marine resources. Join us on Twitter, Facebook, Instagram and our other social media channels.
###