Image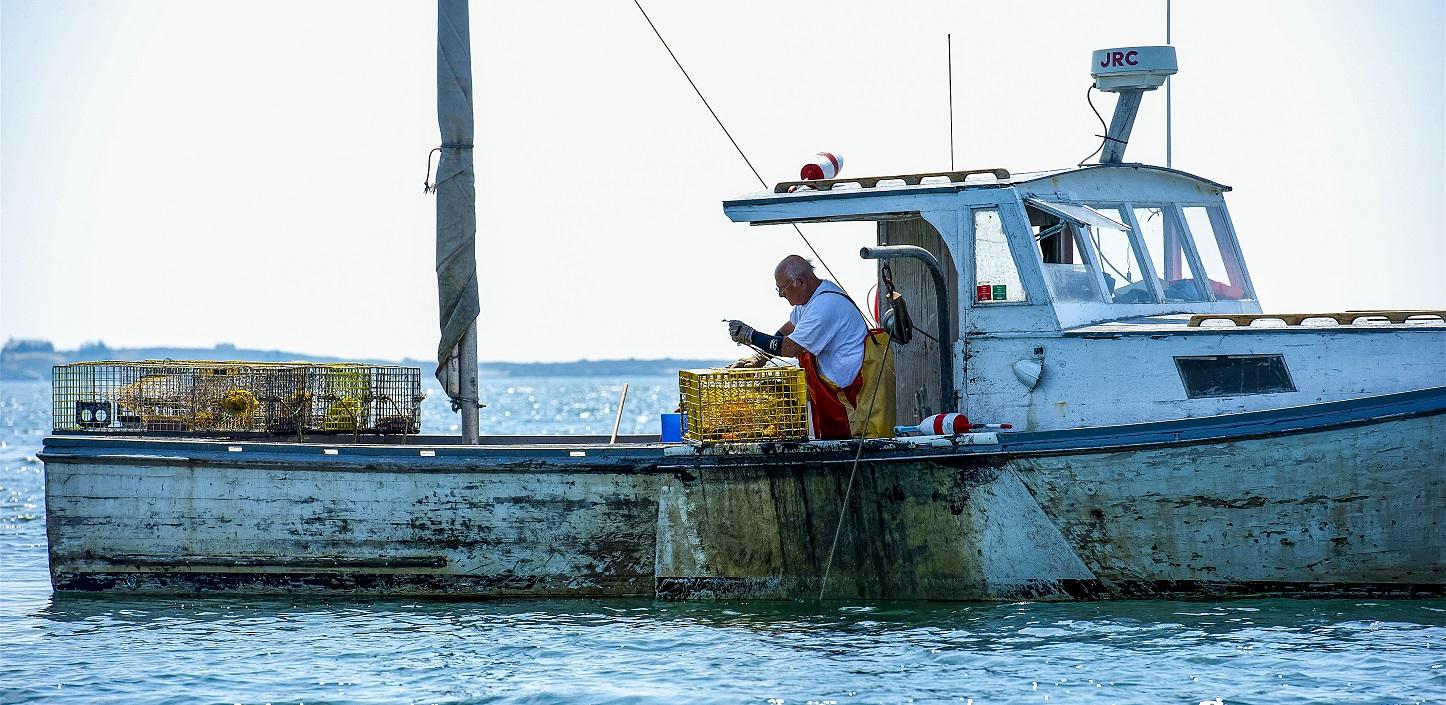 NFWF Announces Nearly $18.3 Million in Grants from the New England Gear Innovation Fund
---
Grants will advance innovative fishing gear to support the conservation of North Atlantic right whales
WASHINGTON, D.C. (November 15, 2023) – The National Fish and Wildlife Foundation (NFWF) and National Oceanic and Atmospheric Administration (NOAA) today announced nearly $18.3 million in grants to support the development and use of innovative fishing gear that reduces the risk of gear entanglement for North Atlantic right whales. These grants will provide critical resources to aid fishermen in developing and integrating new gear that enables them to adapt to changing conditions in New England coastal communities and fisheries, such as lobster. The grants will generate more than $1.4 million in matching contributions for a total conservation impact of $19.7 million.
The projects supported by the 18 grants announced today will advance promising technologies that remove the need to rely upon vertical buoy and gear marking lines in the water. These grants also provide funding to ensure close coordination and partnership with fishermen to develop and refine technology that will be affordable, integrate seamlessly into fishery operations, and enable safe and efficient use. The fishing gear and other innovations catalyzed by this program will give fishermen and resource managers a variety of tools to address the diverse needs of New England fisheries. 
"These awards will make significant contributions to the conservation of the North Atlantic right whale and help ensure the coexistence of this species, and others, and vibrant New England fisheries into the future," said Jeff Trandahl, executive director and CEO of NFWF. "The New England Gear Innovation Fund demonstrates the importance of finding enduring conservation solutions that work for both wildlife and people."
The grants were awarded through the New England Gear Innovation Fund (NEGIF), a partnership between NFWF and NOAA, with additional support from Shell USA. The NEGIF builds on the longer-term Fisheries Innovation Fund (FIF), which supports effective participation of fishermen and fishing communities in the implementation of sustainable fisheries in the United States. FIF has worked since 2010 to partner with and engage fishermen and fishing communities in the identification and implementation of solutions to their pressing conservation and fisheries sustainability needs. The NEGIF builds on this legacy of fishermen partnerships, to help ensure a sustainable future for right whales and fisheries.
"NOAA Fisheries and its partners are dedicated to pursuing innovative approaches to recover and conserve the endangered North Atlantic right whales through our Road to Recovery efforts," said Assistant Administrator for NOAA Fisheries, Janet Coit. "This grant program and collaboration with NFWF will ensure funding can quickly support an array of projects and accelerate progress towards ropeless technologies to reduce entanglement in fishing gear." 
These grants will help to solve a variety of challenges and will begin to prepare the industry for large-scale deployment of this gear. This work will also accelerate and complement existing work by NOAA, its partners and others addressing North Atlantic right whale threats. 
"We are proud to support NFWF grantees' work to advance technology that will benefit the fishing ecosystem in the United States while reducing the risk of gear entanglement for North Atlantic right whales," said Glenn Wright, Shell SVP Shell Energy Americas. "Shell has a long history of operating in coastal waterways and working alongside local fisheries to help protect and preserve the communities where we work and live."
A complete list of the 2023 grants made through the NEGIF is available here.    
About the National Fish and Wildlife Foundation
Chartered by Congress in 1984, the National Fish and Wildlife Foundation (NFWF) protects and restores the nation's fish, wildlife, plants and habitats. Working with federal, corporate, foundation and individual partners, NFWF has funded more than 6,000 organizations and generated a total conservation impact of $8.1 billion. NFWF is an equal opportunity provider. Learn more at nfwf.org. 
About the National Oceanic and Atmospheric Administration 
Climate, weather, and water affect all life on our ocean planet. NOAA's mission is to understand and predict our changing environment, from the deep sea to outer space, and to manage and conserve America's coastal and marine resources. See how NOAA science, services, and stewardship benefit your community: Visit noaa.gov for our latest news and features, and join us on social media.
About Shell USA, Inc.
Shell USA, Inc is an affiliate of Shell plc, a global group of energy and petrochemical companies with operations in more than 70 countries. In the U.S., Shell operates in 50 states and employs more than 12,000 people working to help tackle the challenges of the new energy future.  
 
###
Contact:
Rob Blumenthal, 202-857-0166, rob.blumenthal@nfwf.org