Image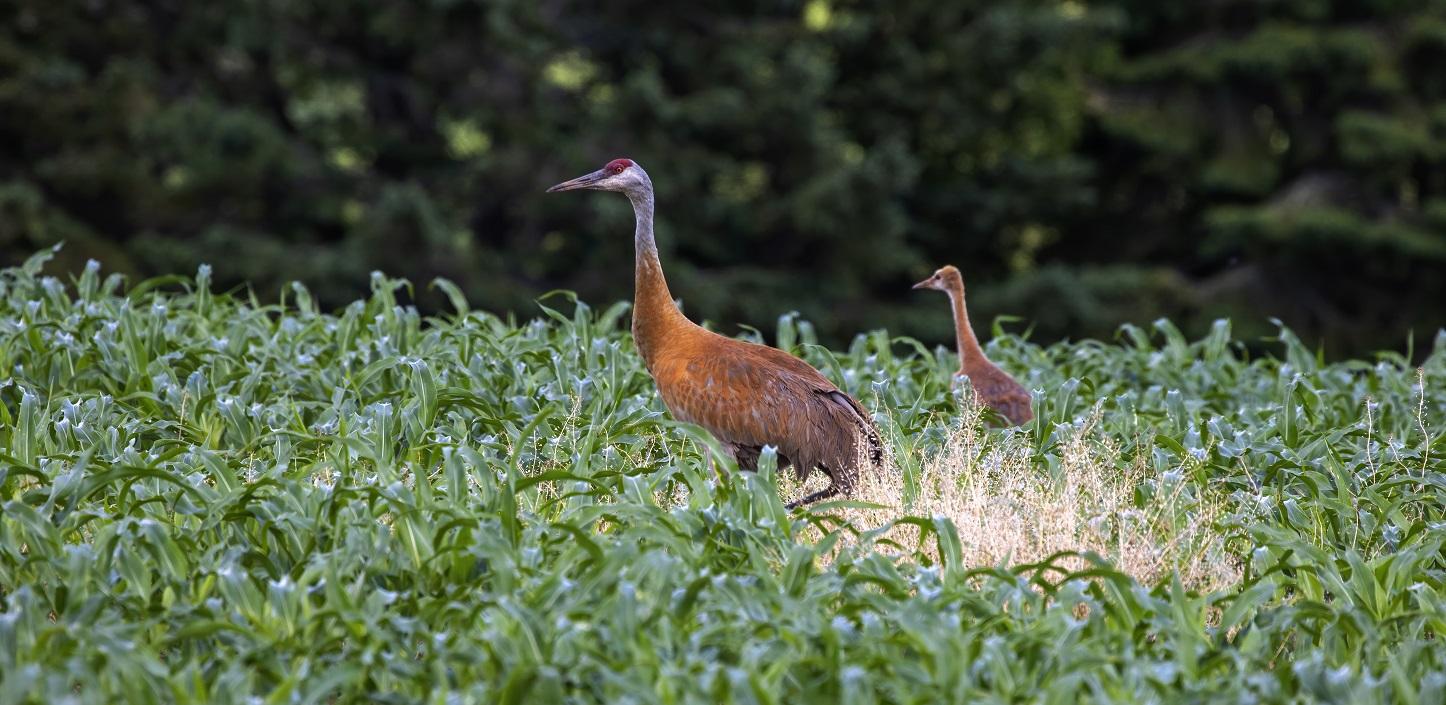 NFWF Announces Partnership with The J.M. Smucker Co. to Promote Conservation Practices on Agricultural Lands
---
Partnership will scale up the adoption of conservation practices on cropland in the Southern Great Plains to enhance soil health and wildlife habitat
WASHINGTON, D.C. (May 19, 2022) – The National Fish and Wildlife Foundation (NFWF) today announced a new partnership with The J.M. Smucker Co. to assist farmers in implementing agriculture practices to improve soil health and benefit native pollinators and other wildlife, with an initial focus in Kansas and Nebraska.
Through the Conservation Partners Program, NFWF and Smucker will award funding to qualified implementation partners who will work directly with farmers. Through this network of on-the-ground partners — including local soil and water conservation districts, state commodity organizations, as well as nonprofit organizations — NFWF will support dedicated outreach to farmers and provide a range of services to assist in the adoption of proven conservation practices in targeted areas, including: 
Increase enrollment in Farm Bill cost-share programs that help implement on-farm conservation practices, complement and advance regenerative agriculture principles, and where applicable, develop regenerative agriculture management plans;
Provide technical assistance to landowners to strategically apply soil health and regenerative agriculture conservation practices, such as the use of cover crops and reduced tillage practices to minimize soil disturbance, reduce sediment and nutrient runoff, and improve fish and wildlife habitat;
Improve water quantity, hydrology, flood/drought resilience, and increase habitat quality by improving irrigation efficiency and reducing agricultural runoff; and,
Encourage and support landowners in developing and/or advancing a comprehensive approach to managing working lands that builds back soil productivity and enhances the ecosystem.
"Our work to support responsible agricultural practices is critical to our business and our commitment to creating a healthier planet," said Rebecca Ott, Sustainability Director at The J.M. Smucker Co. "This new program aligns with our long-term strategy focused on promoting sustainable solutions that improve environmental stewardship while increasing opportunities for the growers who support our supply chain."
Private landowners are responsible for the use and management of more than two-thirds of the nation's land, including critical fish and wildlife habitats in the United States. Every year, farmers, ranchers, foresters and other landowners voluntarily participate in federal Farm Bill conservation programs designed to address some of the nation's most pressing conservation issues. 
"This Smucker-NFWF partnership provides a great opportunity to continue our efforts to carry out conservation initiatives on agricultural lands," said Jeff Trandahl, executive director and CEO of NFWF. "By helping farmers navigate Farm Bill conservation opportunities as well as state and private opportunities to improve their business operations, we will benefit both wildlife and the working landscapes that provide essential habitat."
NFWF works extensively to support conservation on working lands across the United States. The Conservation Partners Program, established in 2011 in partnership with USDA's Natural Resources Conservation Service, has awarded and managed 232 grants totaling more than $44 million, which has been matched by grantees with an additional $82 million, for a total conservation investment of $126 million. Altogether, this investment has supported improved management practices on 2.5 million acres of farmland, ranchland and other working lands across the United States.
To learn more, visit the Conservation Partners Program page here.
About the National Fish and Wildlife Foundation
Chartered by Congress in 1984, the National Fish and Wildlife Foundation (NFWF) protects and restores the nation's fish, wildlife, plants and habitats. Working with federal, corporate and individual partners, NFWF has funded more than 6,000 organizations and generated a total conservation impact of $7.4 billion. Learn more at www.nfwf.org.
About The J.M. Smucker Co. 
Each generation of consumers leaves their mark on culture by establishing new expectations for food and the companies that make it. At The J.M. Smucker Co., it is our privilege to be at the heart of this dynamic with a diverse portfolio that appeals to each generation of people and pets and is found in nearly 90 percent of U.S. homes and countless restaurants. This includes a mix of iconic brands consumers have always loved such as Folgers®, Jif® and Milk-Bone® and new favorites like Café Bustelo®, Smucker's® Uncrustables® and Rachael Ray® Nutrish®. By continuing to immerse ourselves in consumer preferences and acting responsibly, we will continue growing our business and the positive impact we have on society. For more information, please visit jmsmucker.com. (The J.M. Smucker Co. is the owner of all trademarks referenced herein except for Rachael Ray®, a registered trademark of Ray Marks II LLC, which is used under license.)
###
 
Contact:
Rob Blumenthal, 202-857-0166, Rob.Blumenthal@nfwf.org