Image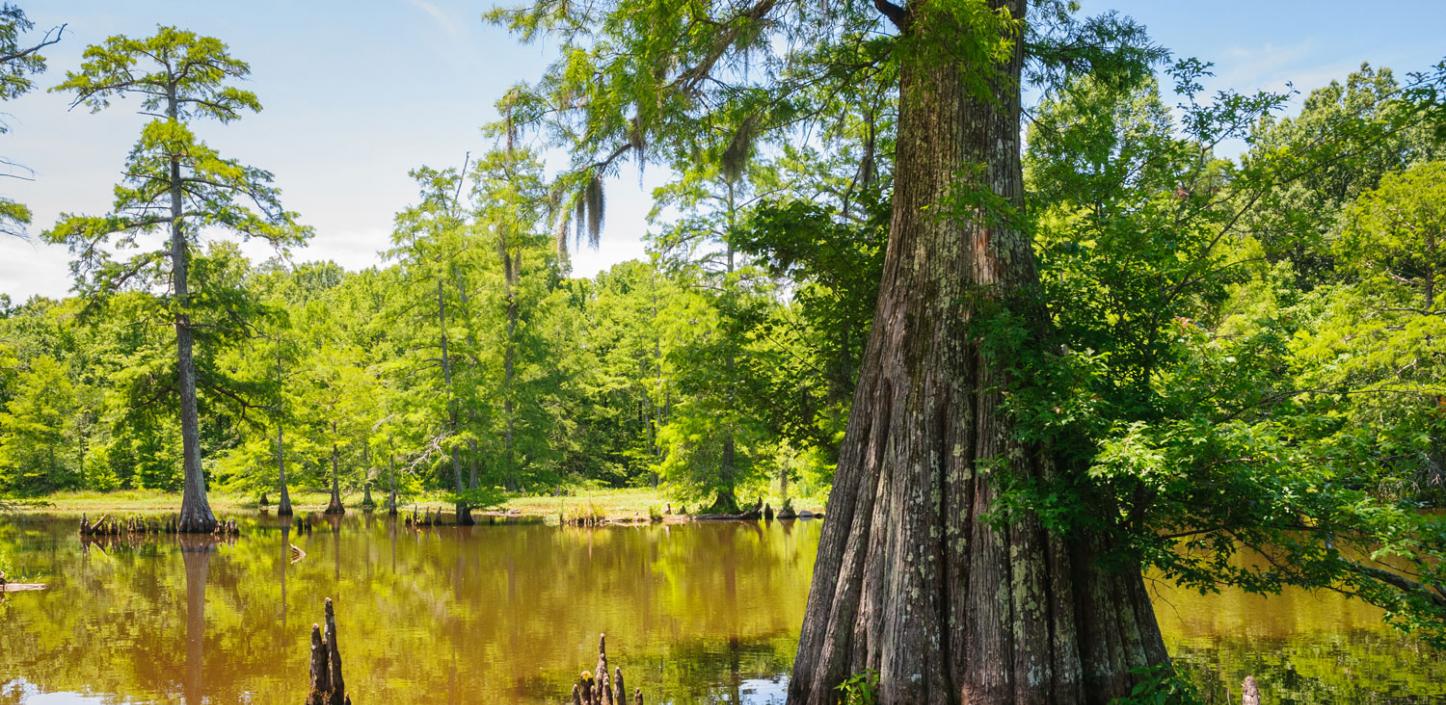 NFWF Seeks to Award Grants to Restore and Enhance Bottomland Hardwood Wetlands and Aquatic Habitats in the Lower Mississippi Alluvial Valley
---
Grants will be awarded to projects that achieve on-the-ground conservation outcomes benefitting wildlife, fish and water quality
​MEMPHIS, Tenn. (November 15, 2019) – The National Fish and Wildlife Foundation (NFWF) recently announced 2020 funding through the Lower Mississippi Alluvial Valley Restoration Fund (Fund). The 2020 Requests for Proposals (RFP) for grants is currently open with approximately $4 million available to further conservation of species and habitats within the Lower Mississippi Alluvial Valley (LMAV) region of Arkansas, Illinois, Kentucky, Louisiana, Mississippi, Missouri and Tennessee.
The Fund is guided by NFWF's Lower Mississippi Alluvial Valley Business Plan, which lays out the following six strategies to restore and enhance bottomland hardwood forests and wetlands, and improve aquatic connectivity:
Bottomland Hardwood Forest Restoration
Bottomland Hardwood Forest Enhancement and Maintenance 
Bottomland Hardwood Forest Habitat Conservation
Wetland and Floodplain Hydrological Restoration Improve Aquatic Connectivity and Water Quality
Targeted Outreach, Education and Assistance to Private Landowners, Forest Practitioners and Other Key Constituencies
Implementation of these strategies will likely improve the habitat and populations of wildlife species that are indicators of healthy bottomland hardwood and aquatic habitats, including Louisiana black bear, swamp rabbit, forest birds, waterfowl and freshwater fish species. 
Major funding is provided by the U.S. Department of Agriculture's Natural Resources Conservation Service, International Paper's Forestland Stewards partnership, the Walton Family Foundation, and the U.S. Fish and Wildlife Service.
Full proposals for this funding opportunity are due January 23, 2020 by 11:59 PM Eastern Standard Time. The full RFP can be found here. Funding decisions are based on the ability of the applicant to implement strategies that achieve the program priorities and result in measurable conservation outcomes.
###
About the National Fish and Wildlife Foundation
Chartered by Congress in 1984, the National Fish and Wildlife Foundation (NFWF) protects and restores the nation's fish, wildlife, plants and habitats. Working with federal, corporate and individual partners, NFWF has funded more than 4,500 organizations and generated a conservation impact of more than $5.3 billion. Learn more at www.nfwf.org.