Image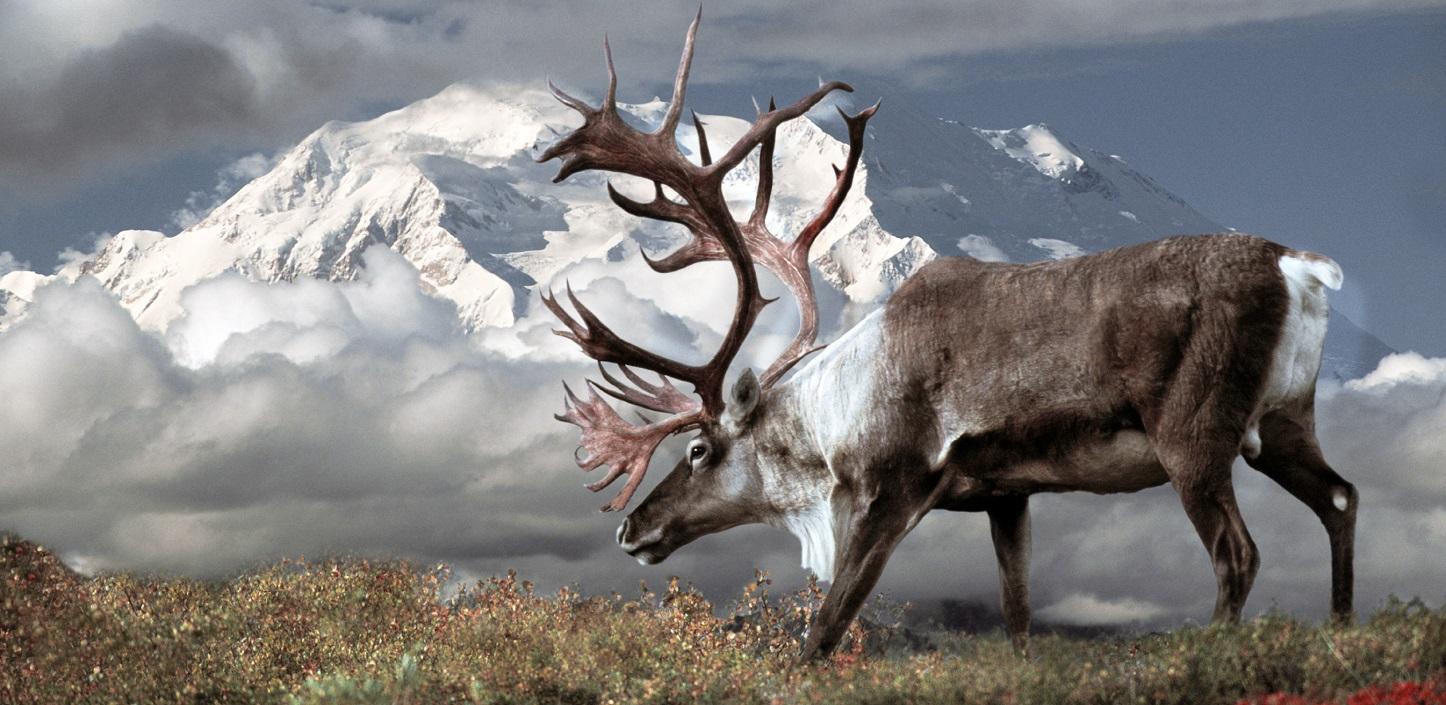 NFWF's Alaska Fish and Wildlife Fund Announces $651,000 in Conservation Grants
ANCHORAGE, Alaska (March 28, 2023) – The National Fish and Wildlife Foundation (NFWF) today announced more than $651,000 in grants to fund conservation projects that will improve outcomes for Alaska's fish and wildlife populations. These new grants will help to fill key information gaps, increase Alaska Native community stewardship and engagement in the Alaska North Slope, Yukon River Delta, Matanuska-Susitna Basin, the Chugach and Tongass National Forests, and support Pacific salmon priorities throughout the State.
The grants will leverage $1.2 million in matching contributions to generate a total conservation impact of over $1.9 million. These grants were awarded through NFWF's Alaska Fish and Wildlife Fund (AFWF), a partnership between NFWF, the USDA Forest Service and the U.S. Fish and Wildlife Service.
"Alaska is currently experiencing rapid ecological changes," said Jeff Trandahl, executive director and CEO of NFWF. "The ten grants announced today will protect, enhance, and restore essential habitats to ensure long-term viability of populations and fill data gaps that will support and improve the management of subsistence resources."
Projects included in this grant slate will assess culverts for replacement or removal with the goal of rectifying fish barriers, and monitoring stream conditions to determine impacts of climate change on salmon life cycles to inform regional conservation approaches and management actions.
"These continued investments in improving fish and wildlife habitats on Alaska's National Forests speak to the importance of conservation and a healthy environment which have the long-term impact of ensuring thriving communities, diverse economies, and local employment," said Regional Forester Dave Schmid.
Grants will also fill information gaps on birds and wildlife by surveying red knots at a critical spring migration stopover site, monitoring tundra-nesting birds and small mammals to examine the effect of human infrastructure on populations, conduct an aerial survey of spectacled eiders on the northern Bering Sea wintering area, and collect field data on forage conditions in the Arctic National Wildlife Refuge to understand how changing climate conditions are affecting summer forage areas of the Porcupine Caribou Herd.
Additionally, grants will support the University of Alaska's Alaska Native Science and Engineering Program (ANSEP) student internships with agencies and local organizations to strengthen the existing pathway for Alaska Native youth to engage in on-the-ground conservation activities and provide important work experience to build their resumes.
"The U.S. Fish and Wildlife Service looks forward to continuing its partnership with the University of Alaska's Alaska Native Science and Engineering Program providing internships for Alaska Native students," said Neesha Stellrecht, Manager of the Endangered Species Program in Fairbanks, Alaska. "This year's NFWF grant will match students with biologists to gain valuable work experience collecting data used in subsistence fishery management, and actively engage local stakeholder groups in the decision-making process. Collaborative projects like this, that support local knowledge and experiences, are especially important as Pacific salmon stocks are experiencing a period of low productivity throughout Alaska."
The AFWF was established in 2008 to further conservation of species and habitat, while supporting communities responding to challenges presented by changing climate and land use in Alaska. Since the fund's inception, more than $12.6 million has been invested in 162 projects, leveraging more than $27.7 million in grantee matching contributions for a total on-the-ground conservation impact of more than $40.3 million.
A complete list of the 2023 grants made through the Alaska Fish and Wildlife Fund is available here.    
About the National Fish and Wildlife Foundation
Chartered by Congress in 1984, the National Fish and Wildlife Foundation (NFWF) protects and restores the nation's fish, wildlife, plants and habitats. Working with federal, corporate and individual partners, NFWF has funded more than 6,000 organizations and generated a conservation impact of $8.1 billion. Learn more at www.nfwf.org.
About the USDA Forest Service
The USDA Forest Service has brought people and communities together to answer the call of conservation for more than 100 years. Grounded in world-class science and rooted in communities, the Forest Service connects people with nature and to each other. The Forest Service cares for shared natural resources in ways that promote lasting economic, ecological, and social vitality. 193 million acres of national forests and grasslands contribute more than $13 billion to the economy each year through visitor spending alone. The Forest Service also maintains the largest forestry research organization in the world and assists state and private landowners, helping to steward about 900 million forested acres in the U.S., including 130 million acres in urban areas, which most Americans now call home.
About the U.S. Fish and Wildlife Service
The mission of the U.S. Fish and Wildlife Service is working with others to conserve, protect, and enhance fish, wildlife, plants, and their habitats for the continuing benefit of the American people. We are both a leader and trusted partner in fish and wildlife conservation, known for our scientific excellence, stewardship of lands and natural resources, dedicated professionals, and commitment to public service. For more information on our work and the people who make it happen, visit www.fws.gov.
###
 
Contact:
Rob Blumenthal, 202-857-0166, rob.blumenthal@nfwf.org