Image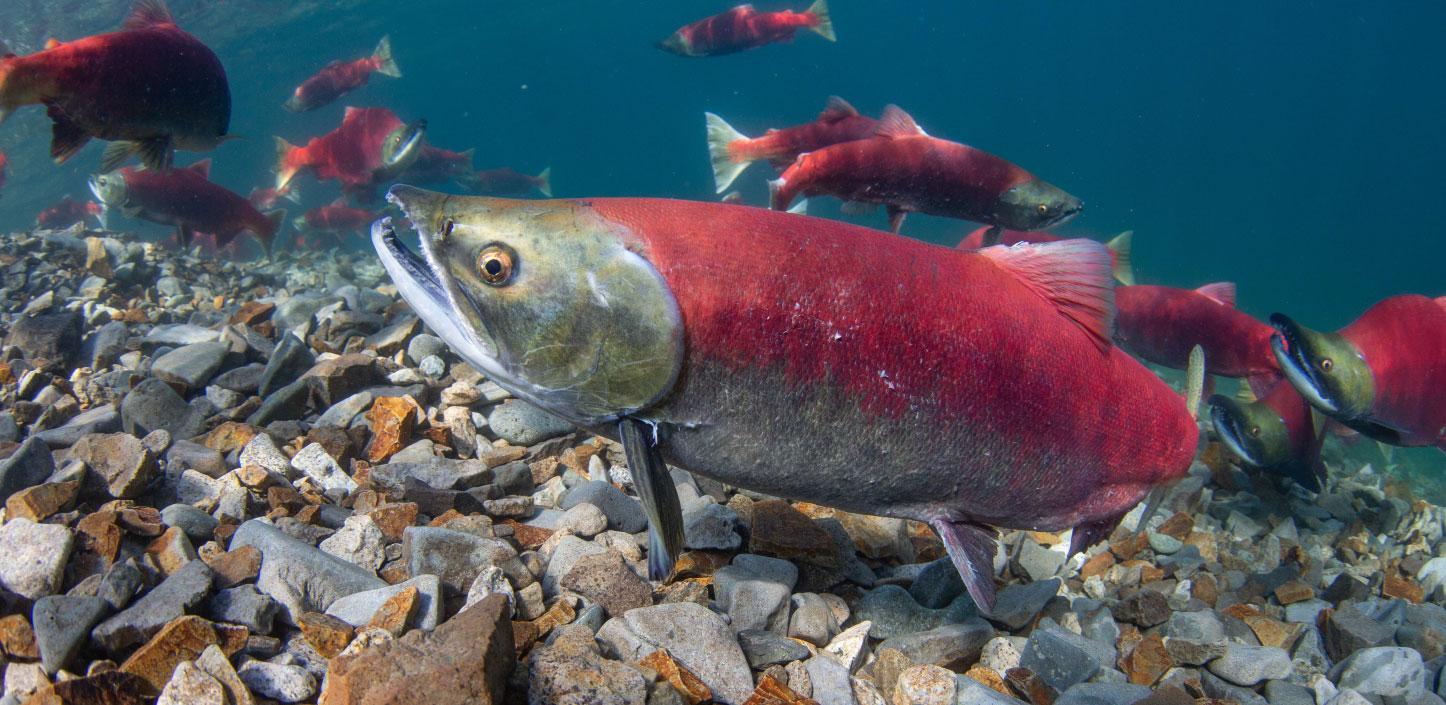 Alaska Fish and Wildlife Fund
NFWF's Alaska Fish and Wildlife Fund supports local efforts to protect, enhance and restore fish and wildlife habitat. NFWF's investments in Alaska are focused on providing support to resource managers and local communities that are seeking creative solutions to respond to the challenges of a changing climate and multiple uses on the landscape.
Alaska is the largest state in the nation, with 571,000 square miles, and boasts an immense coastal area, stretching 34,000 miles. It includes the only U.S. coast north of the Arctic Circle. Alaska presents a tremendous conservation opportunity as much of the habitat remains intact and wildlife resources abundant. For approximately 65,000 Alaskan Natives, subsistence harvest of natural resources provides the majority of their food. At the same time, the baseline in Alaska is changing faster than anywhere else NFWF is working. Local human communities are on the forefront of adapting to a changing way of life in Alaska and are directly impacted by changes to species population abundance and distribution.
Current funding is focused on three focal geographies: the Arctic and Bering Sea, the Yukon- Kuskokwim Delta, and Cook Inlet, as well as on the thematic areas of salmon conservation and enabling sustainable fisheries. Within these areas, our Alaska program follows our institutional approach of focusing on species outcomes as the main goal. For each of the focal species we seek to enhance the viability of target populations by improving resilience and/or mitigating threats. NFWF investments will either directly increase survival or reproduction (e.g. reduce mortality through polar bear deterrence programs, avoidance of ship strikes) or fill strategic information gaps that will result in improved management (and increased survivorship) of focal species. Also, there will be a special focus on building capacity of Alaskan Natives to better enable them to respond to these changes while maintaining their traditional livelihoods.
Examples of current Alaska Fish and Wildlife Fund priorities include:
Providing support to communities to expand or establish education and outreach programs that may help avoid mortality in marine mammal populations
Reducing risk of vessel disturbance, oil spill contamination, and/or lethal strikes for marine mammals and seabirds from shipping
Filling key information gaps on species populations that will result in improved monitoring and management
Supporting conservation planning efforts targeted at minimizing impacts to focal species populations (as a result of multiple uses on the landscape)
Developing education and outreach programs that integrate Alaskan Natives into natural resource management programs, species conservation efforts, and monitoring needs
Facilitating acquisition of improved hydrologic information essential to identify, monitor, and conserve key salmon resources and instream flows
Supporting technological and management improvements to advance the sustainability of fisheries
Support for the Alaska Fish and Wildlife Fund is provided by the U.S. Fish and Wildlife Service and the U.S. Forest Service, and community service payments from court settlements from various federal pollution law violations.
Director, Western Regional Office
Manager, Alaska and Hawaii Programs
Coordinator, Regional Programs (Western Region)