Image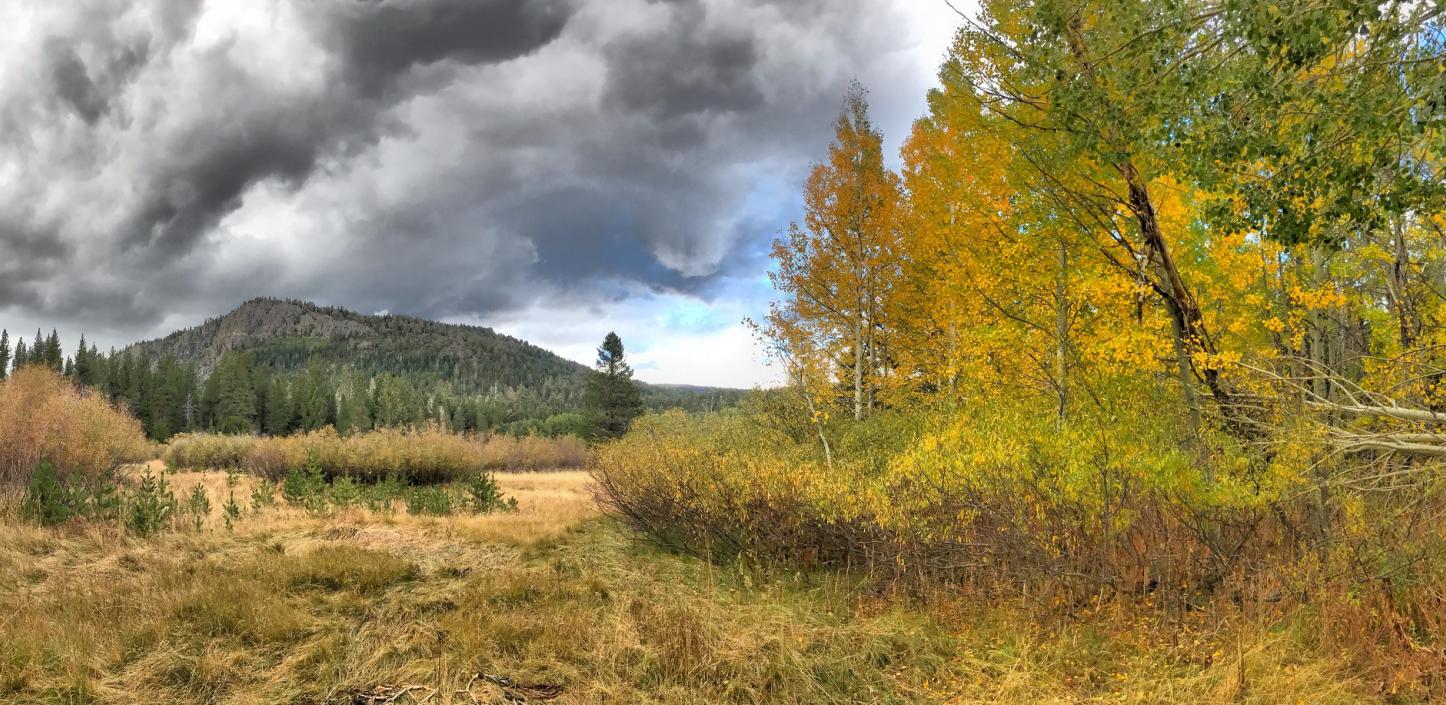 USDA Forest Service and NFWF Announce More Than $3.5 Million in Grants to Restore National Forests Impacted by Wildfire and Improve Watershed Infrastructure
---
Projects will focus on watersheds within Eldorado, Lassen, Klamath, Shasta-Trinity, and Six Rivers National Forests
​SAN FRANCISCO (August 27, 2019) — The U.S. Department of Agriculture's Forest Service Pacific Southwest Region and National Fish and Wildlife Foundation (NFWF) today announced more than $3.5 million in grants to restore forests and watersheds impacted by wildfires within the Eldorado and Lassen National Forests, and targeted instream improvements for salmon and steelhead within the Klamath, Shasta-Trinity and Six Rivers National Forests in northern California. The grants will leverage more than $1.3 million in matching contributions for a total conservation impact of $4.9 million.
The projects were awarded through the Northern California Forests and Watersheds grant program, a partnership between the Eldorado and Lassen National Forests, the Forest Service Pacific Southwest Region and NFWF. Today's announcement marks the program's second round of annual grant awards. A complete list of the 2019 grants made through the Northern California Forests and Watersheds program is available here. 
"We are proud to award another round of grants with the Forest Service that will enhance watershed and habitat resiliency to benefit wildlife," said Candace Leong, NFWF's northern California forest manager. "This round of grant-making also includes the program's first awards supporting watershed infrastructure projects that will remove fish passage barriers and improve transportation infrastructure and watershed health."
"By collaborating with NFWF, our partnership allows us to manage watershed infrastructure such as roads and culverts while benefiting watersheds," said Pacific Southwest Regional Forester Randy Moore. "These projects represent a new chapter to improving key fish habitat and watershed infrastructure simultaneously."  
Several of the grants will support the restoration of ecologically important habitats that directly benefit wildlife such as California spotted owl, Sierra Nevada yellow-legged frog, salmon and many species of fish and amphibians.
"Through this program, we are engaging with numerous partners who will enhance watershed health and develop fuels management strategies that will reduce the risk of future wildfires," said Eldorado National Forest Supervisor Laurence Crabtree. "We are also awarding funds for key projects that will protect and maintain California spotted owl habitat, and benefit cultural and tribal resources. Infrastructure improvements like new culverts also provide critical ecosystem protection." 
 "We look forward to awarding this project that will benefit an array of important species and associated habitats," said Lassen Forest Supervisor Deb Bumpus. "This project will complement our previously awarded grants that enhance wildlife habitats." 
About the National Fish and Wildlife Foundation
Chartered by Congress in 1984, the National Fish and Wildlife Foundation (NFWF) protects and restores the nation's fish, wildlife, plants and habitats. Working with federal, corporate and individual partners, NFWF has funded more than 4,500 organizations and generated a conservation impact of more than $5.3 billion. Learn more at www.nfwf.org.
About the USDA Forest Service
The mission of the Forest Service, an agency of the Department of Agriculture, is to sustain the health, diversity and productivity of the nation's forests and grasslands to meet the needs of present and future generations. The agency manages 193 million acres of public land, provides assistance to state and private landowners and maintains the largest forestry research organization in the world. Public lands the Forest Service manages contribute more than $13 billion to the economy each year through visitor spending alone. Those same lands provide 20 percent of the nation's clean water supply, a value estimated at $7.2 billion per year. The agency also has either a direct or indirect role in stewardship of about 80 percent of the 850 million forested acres within the U.S., of which 100 million acres are urban forests where most Americans live.
###