Image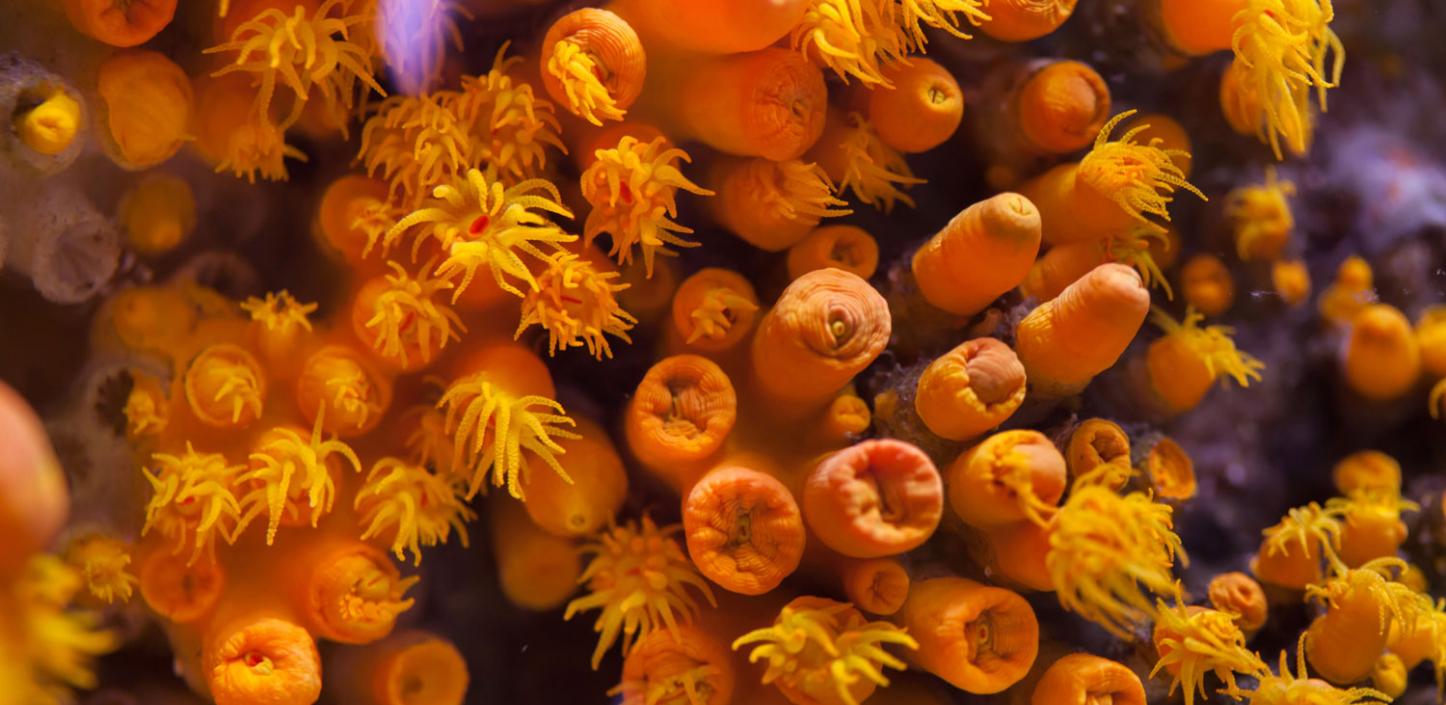 Coral Reef Conservation in Puerto Rico - Extended Version
On an island like Puerto Rico life is shaped by close connections. Culture and language nature and people land and sea – all are knitted tightly together into the fabric of the island life. 
The same can be said about the health of the island's coral reefs which is closely connected to the health of habitats and quality of water throughout the island.
Over the past 10 years NFWF has invested about $6 million in conservation projects that benefit Puerto Rico. Those investments have leveraged matching contributions to generate a total conservation impact of about $11.5 million.
Almost half of the investments that NFWF has made in Puerto Rico have been in the area of coral reef conservation. Most of those projects unfold on land often high in the mountains. There at elevations of more than 2000 feet the conservation nonprofit Protectores de Cuencas works to address runoff and sedimentation that flows downstream and negatively affects marine resources including coral reefs.
"It is extremely important to keep the water clean from where it all begins," said Roberto Viqueira Ríos, executive director of Protectores de Cuencas. "It is also important for species such as the Puerto Rican parrot for endemic bird species and for migratory bird species."
Traveling down the mountain NFWF has worked in partnership with farmers and coffee growers to help improve soil conservation practices on their land and reduce erosion and sediment runoff.
Further down the slopes NFWF has been working with coastal communities to reduce stormwater runoff and restore wetlands and mangroves that provide the filtration for water before it gets offshore. 
Along Puerto Rico's shores NFWF also funds efforts to restore vital nesting beaches for loggerhead sea turtles and other species.
Offshore NFWF has supported efforts to help repair coral reefs after storms such as Hurricane Maria. Other grants have identified strongholds for endangered coral reef species and supported efforts to propagate corals and restore coral reefs directly. 
Working with a coalition of funding partners from the public and private sectors NFWF and its grantees are working across Puerto Rico as well as in other parts of the United States to combat the alarming decline in the quantity and productivity of coral reef ecosystems.
Contact: Rob Blumenthal 202-857-0166